The National Democratic Congress (NDC), has accused members of the New Patriotic Party (NPP), of destroying the colourful lights fixed at the fountain of the newly inaugurated Kwame Nkrumah Interchange project.
Some supporters of the NPP in the wake of their victory in last Wednesday's polls, reportedly attacked some NDC supporters, vandalized some government installations including portions of the Fountain at the Kwame Nkrumah interchange.
The fountain, which is usually opened for public viewing during the day and night after its inauguration in November  2016, is currently not functioning.
Addressing the press on Thursday, National Chairman of the NDC, Kofi Portuphy, also lamented that further works on the interchange has come to a standstill because the workers were being attacked by NPP supporters and described it as shameful acts.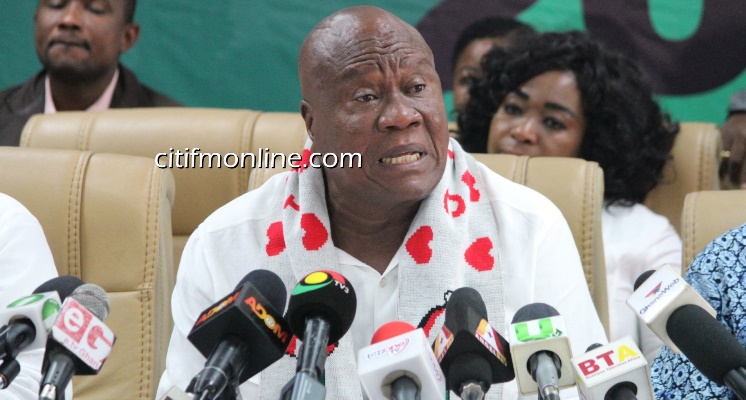 "…Shameful attacks on the contractor and workers at the Kwame Nkrumah Interchange popularly known as Dubai have brought the work to a standstill. The pity of it is the destruction of the colourful lights from the water fountain that flows to the admiration of all."
Traders say facility is working
Meanwhile, some traders around the place told Citi News that the facility has been active all these while.
Some of them said it was even activated earlier today, Thursday.
The 74 million euros project was inaugurated by President John Mahama in November 2016 amidst a huge fanfare.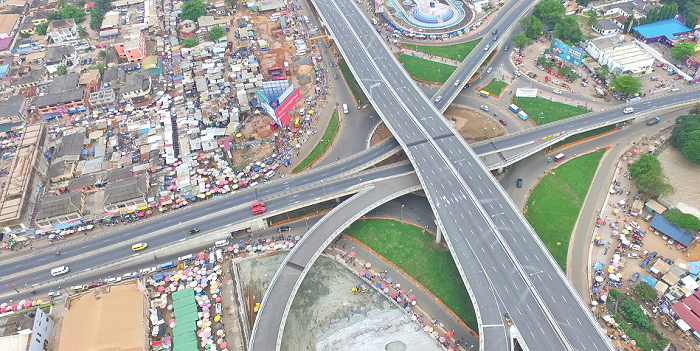 The project has among other things three flyovers, a colourful water fountain, library, bus terminal, fire, police and ambulance stations.
Defend yourselves – NDC charges members
Kofi Portuphy also has charged members of the NDC to defend themselves if they are attacked by NPP supporters.
"I am the leader of the party; I am saying if they attack them they should defend themselves while seeking police protection. They should not fold their hands for the NPP to butcher them to death," he added.
Despite the claims, the NPP has accused the NDC of exaggerating these reports merely to court public sympathy and also to pain the President-elect, Nana Akufo-Addo as a violent person.
In most of the reported attacks, only few of them are being dealt with by the police. According to the police, some three persons have so far been arrested in the post-election violence cases across the country.
Attacks from NDC members
Meanwhile some angry NDC members disappointed in the party's defeat, have reportedly been attacking some party executives and defeated MPs, who they blame for the party's defeat.
A video has gone viral of an angry NDC member who stormed a party office in anger and threatened to beat up one of the national executives of the party.
–
By: Godwin A. Allotey/citifmonline.com/Ghana
Follow @AlloteyGodwin