The Majority in Parliament has accused the Minority of not showing commitment regarding the passage of the Right to Information Bill.
According to the majority, many MPs on the minority side since Tuesday leave the chamber in their numbers when the matter comes up, denying the house the needed quorum to transact business on the important Bill.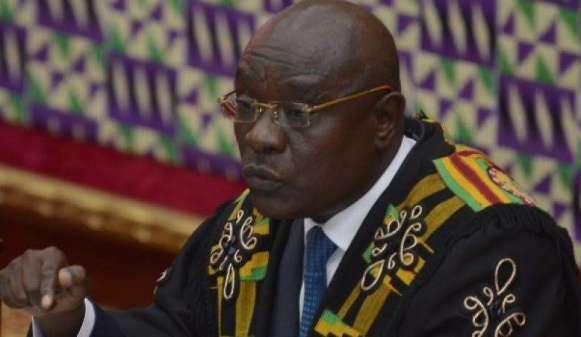 Citi News' Duke Mensah Opoku who was in Parliament today [Wednesday] said the Speaker had earlier given his undertaking that the House will actually work on the Right to Information Bill before getting it passed by Parliament prior to the dissolution of the House.
He was however quick to add that the Majority Chief Whip Muntaka Mubarak had given indications that the minority side was not cooperating thus delaying the passage of the bill.
Speaker, Minority Leader clash over RTI Bill 
The Minority's posture towards the passage of the said Bill can be attributed to the Speaker of Parliament, Edward Doe Adjaho's failure to meet some demands by the Minority leader.
Duke reported that "before issues could start with regards to the consideration of the Bill, the Minority Leader, Osei Kyei Mensah Bonsu had requested that some of the transitional documents have to be made available to Parliament before the passage of the said bill but the response he got from the Speaker was that the ongoing process was a presidential transition and not a parliamentary transition."
The Speaker's comment, reportedly did not go down well with the Minority Leader, leading to a misunderstanding between the two, with the latter pointing fingers at the former.
"It was an issue of calming tempers in the house until things came down a bit ," Duke reported.
There has been pressure on Parliament to pass the Bill which is expected to grant citizens greater access to public information.
Coalition threaten demo over Right to Information Bill'
The Right to Information Coalition, had earlier threatened to stage a protest against government over the delay in the passage of the Bill.
The Coalition said they sought to impress upon the Mahama-led government to expedite action on the passage.
This was after President Mahama had stated at a UNESCO program in France that he is frustrated at the continuous delay in the passage of the Bill.
But the Executive Director for POS Foundation, Jonathan Osei-Owusu, described as unfortunate President Mahama's claims that he is clueless about the current stage of the Bill.
–
By: Marian Ansah/citifmonline.com/Ghana
Follow @EfeAnsah