Legal Practitioner, Philip Addison has filed a suit challenging President Mahama's appointment of a Chairperson for the Commission of Human Rights and Administrative Justice (CHRAJ).
The suit is seeking to restrain the President from using his last 16 days to make the appointment barely two weeks to handing over power.
President John Mahama on Tuesday swore in Mr. Joseph Whittal as the new CHRAJ Commissioner, who was until his appointment, the Deputy Commissioner at CHRAJ.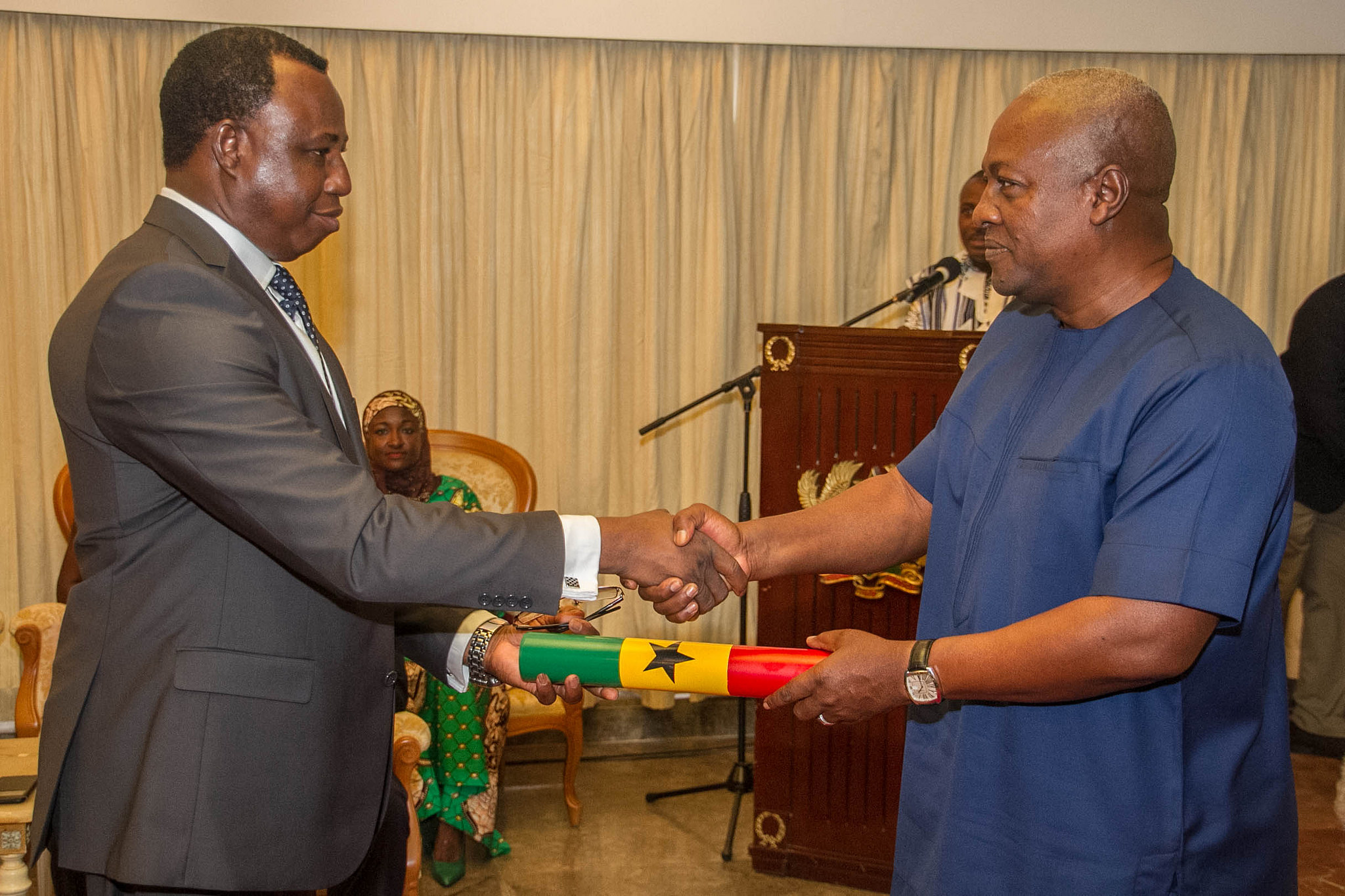 But speaking on Eyewitness News, Philip Addison condemned the President's move, arguing that the letter of the constitution does not allow the President to make these late appointments.
"Our position is that these appointments are clearly not in line with the letter and spirit of the constitution. The President has barely two weeks to go and he is purporting to make these major appointments to saddle an incoming government. We do not think that it is proper, we do not think that it is the proper exercise of the discretion given to him under the constitution."
"A new government is coming into power and the power of discretion must be exercised …What will the president lose if he doesn't make the appointment that he's making now?"
He therefore insisted that the new appointment should not be entertained since it seeks to tie the hand of the incoming President.
CHRAJ Boss sacked 
The former CHRAJ Commissioner, Justice Lauretta Vivian Lamptey was removed as head of the institution by the President in November 2015.
Her dismissal was in accordance with recommendations of a Committee set up by the Chief Justice to investigate allegations of corruption and mismanagement levelled against her.
The Chief Justice set up the committee after some Ghanaians petitioned the president to remove her from office following revelations about the cost of her accommodation.
Ms Lamptey was accused of spending about 200,000 dollars on rent at the AU Village and about 180, 000 cedis on the renovation of her official residence.
The Convener for pressure group, Progressive Nationalists Forum (PNF), Richard Nyamah as well as others petitioned the president to impeach Lauretta Lamptey over the matter.
–
By: Marian Ansah/citifmonline.com/Ghana
Follow @EfeAnsah