The Chief Justice, Georgina Wood, has denied the request for  live cameras in the Supreme Court for the oral examination of the embattled businessman, Alfred Agbesi Woyome, by former Attorney General, Martin Amidu.
The Chief Justice was petitioned by one Richard Asante Yeboah, who argued that a live telecast of the proceedings would bolster confidence in the legal system and ensure that due process is followed.
Mr. Yeboah also explained that, the move will ensure transparency.
But in a letter signed by the Judicial Secretary, Justice Alex Poku-Acheampong, the Chief Justice indicated that, the live telecast of cases are not normal court practice.
"I have been directed by the honourable Ladyship Chief Justice to inform you that, regrettably, she is unable to accede your request for a live telecast of the above-mentioned case as it is not the normal practice by the judiciary," a letter sighted by Citi News said.
The only time the Chief Justice allowed cameras in the Supreme Court room was during the 2012 Election Petition case in which the New Patriotic Party and its flagbearer, Nana Akufo-Addo challenged the 2012 presidential election results.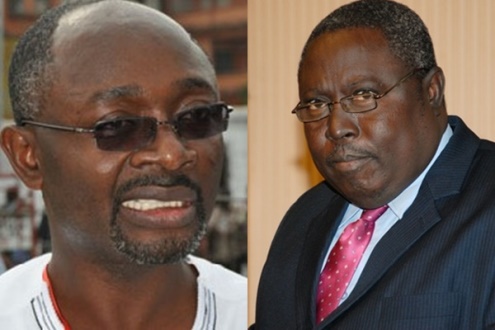 Mr. Amidu, was granted permission by the Supreme Court to orally examine Mr. Woyome.
But Mr. Woyome's lawyers filed an application at the Supreme Court seeking to suspend the court's decision to allow the oral examination.
The court thus adjourned the hearing of the case to December 1, 2016, because parties to the case; the Attorney General and Amidu, received the application late.
–
By: Delali Adogla-Bessa/citifmonine.com/Ghana