The Australian High Commission in Ghana in partnership with Friends of the Nation, a socio-economic advocacy NGO in the Western Region, have provided some 65 illegal miners livelihood empowerment and skill development support training at Mpohor in the Mpohor district.
The 65, who were otherwise active in illegal mining with different years in the pits, received training in detergent and soap making, beads making, ruminant rearing among other skills.
At an exhibition of skill and livelihood products at Mpohor dubbed, "Improving the livelihoods of youth involved in illegal mining in Mpohor district", the Communications, Advocacy and Campaigns Coordinator at Friends of the Nation, Solomon Kusi Ampofo, explained the rationale for the initiative saying "We at Friends of the Nation did a scoping survey in the Mpohor district. Our findings pointed out to us that many youth who were engaged in illegal small scale mining in the district were exposed to harmful chemicals that were affecting their health".
"We decided to do something for these people. We sent proposals to the Australian High Commission for Direct Aid to assist us provide alternative livelihood programs for them. Today, the products you see here are the result of the alternative livelihood training we provided them".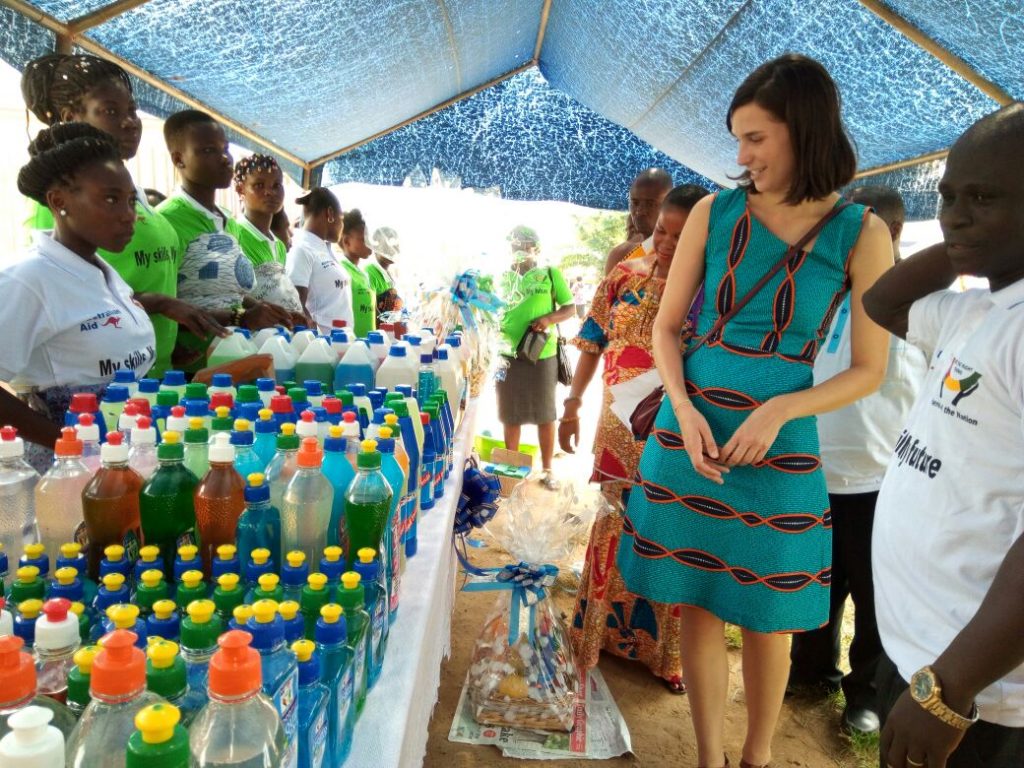 Some of the beneficiaries, majority of who are females in their youthful stages, speaking to Citi News expressed their appreciation for the programme.
"I have been carrying sand at a galamsey pit for six years. I was 20 when I entered. I've seen some of my colleagues die in the pit; I've seen those who have contracted breathing complications. I have seen a lot of abuses. So I was excited when Friends of the Nation said they wanted to help us leave the pits. Now I can make detergents and soap and necklaces. I am grateful to Friends of the Nation and their sponsors. Through them, I'm not going back to the pit," Esther Appiah explained.
In a speech read on behalf of the Australian High Commissioner, His Excellency Andrews Barnes, expressed satisfaction at the level of improvement in the lives of the beneficiaries.
He said, the move is one of the core aims of the Direct Aid and will continue to offer support to such useful ventures.
Small scale mining employs over a million people in Ghana.
However, it is estimated that over 70 percent are done illegally.
In the Mpohor District, many of the youth end up in illegal mining sites including teenage girls. Some quit school prematurely while others suffer abuses from gang leaders.
–
By: Obrempong Yaw Ampofo/citifmonline.com/Ghana