Accra Brewery Limited (ABL) under the Eagle Farmer Project has provided a mechanized solar powered borehole and a furrow irrigation facility for the people of Nabio in the Kassena-Nankana District of the Upper East Region.
The project is aimed at providing portable drinking water and irrigation facilities to enable farmers', from whom they source their raw materials from, to undertake all year round farming.
Speaking at the commissioning of the irrigation facility at NABIO, Senior Brands Manager of ABL, Mr. Jerry Goka said, said his company "in 2016 spent over GHC 400,000.00 undertaking mechanized solar boreholes and irrigation facilities in the Volta, Western and Upper East Regions to improve productivity and livelihood of farmers."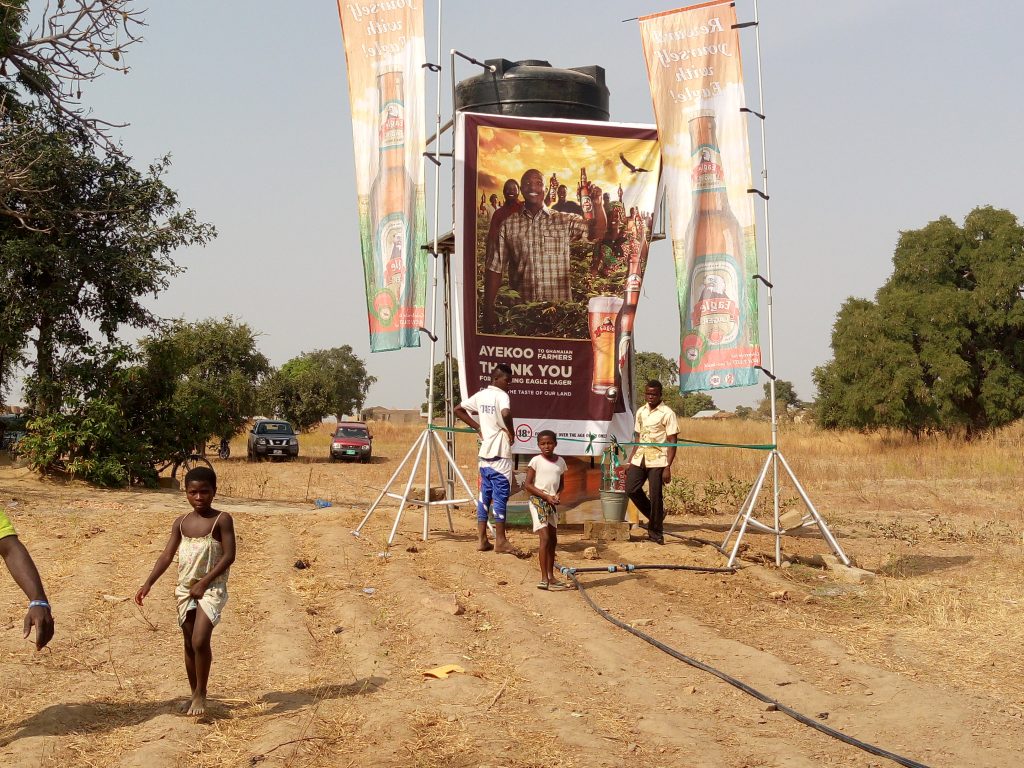 "We believe that farming should not be limited to the raining season but also be done in the dry season. So what we have done is to provide a mechanized borehole with an irrigation facility attached to it so that people in NABIO can have portable drinking water and also farm all year round."
This is because farmers are our key partners, they provide us with cassava and maize which are sourced locally for our production"
Mr. Goka, admonished residents to maintain the facility and take measures to protect the solar panel from destruction and theft.
District Chief Executive for Kessena-Nankana West, Goerge Nontera commended ABL for the facility, adding that, the facility has the potential of reducing rural-urban migration and improving living conditions in the area.
He pledged the commitment of the assembly and residents' of the area to maintain the facility.
Some farmers told Citi News, the facility will support their quest to expand production and appealed for such interventions for other communities to make the region the food basket of Ghana.
ABL also use the opportunity to launch the Chibuku Super drink, a new product of the company in the Upper East Region, sold at GH1.50
–
By: Frederick Awuni/citifmonline.com/Ghana