The Eastern Regional Elections Security Taskforce has reiterated its readiness to maintain law and order before and after the December 7 elections.
The Deputy Eastern Regional police commander, DCOP Nuru Jango addressing the media at a simulation exercise in the capital by the elections security said "the simulation exercise is to show our readiness for the elections and to evaluate ourselves to know the strategies we will add up to the existing ones during the election."
DCOP Nuru Jango added "this exercise was only known by the service commanders because we want it to be as real as ever, all the participants are with the force and they have no knowledge about it, telling them about it will defeat its intended purpose. We have categorized the officers into political party polling agents, trouble makers, electoral officers, observers, voters, motorbike riders who will try to snatch ballot boxes and security patrol team."
The simulation exercise was conducted in five polling centres in the New Juaben North and South Constituencies.
In an interview with Citi News after the simulation exercise the PRO, ASP Yaw Nketiah Yeboah said the regional security taskforce is ready for the December 7th elections and will fairly and firmly deal with all detractors. "Everything is ready, human resource and all materials are all set if we should even have the elections tomorrow we are ready"
He cautioned cabinet members, opinion leaders and other politicians who will not be directly involved in the election monitoring not to interfere with the Electoral process.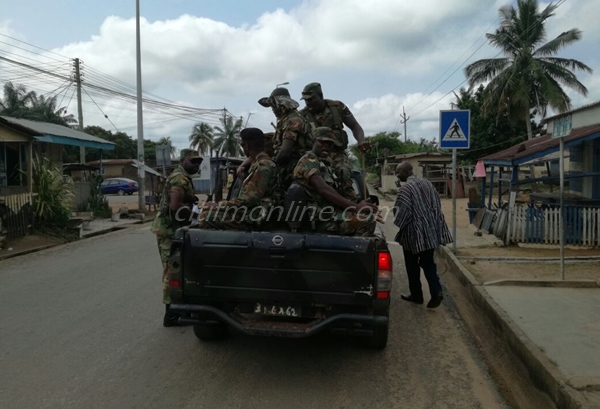 He said" if you do not have anything doing at the polling station leave the place to your house immediately after voting so that you will not be tempted to commit any electoral or criminal offense"
"If you snatch a ballot box, harm anybody or kill someone it becomes a criminal offense and not an electoral offense and we will deal with you ruthlessly"
ASP Yaw Nketiah Yeboah further explained "on elections day no matter your position in government or the country we will deal fairly and firm with everybody, nobody will be treated separately or differently"
The PRO added that "the counter-terrorism unit, assault unit, rapid deployment force, the regional army command and other security agencies are all on stand by to help during elections, our judicial service are very up and doing so anybody who misbehaves at a polling station will be arrested and quickly be arranged before court on that very day"Neil Nii
–
By: Neil Nii Amatey Kanarku/citifmonline.com/Ghana