President John Dramani Mahama commissioned the brand new Trust Sports Emporium yesterday in Bukom. The numerous world boxing champions the Bukom area has produced influenced the decision to construct the edifice in the town. The arena will also feature a basketball court, a tennis court,a weightlifting hall and an Olympic-sized pool. The 7000 seater arena,constructed with funding from SSNIT is expected to aid the various boxing national teams prepare better for their domestic and continental competitions.
According to the President the completion of the boxing edifice is evidence of the seriousness his government attaches to the nurturing of talent and the development of sports in the country.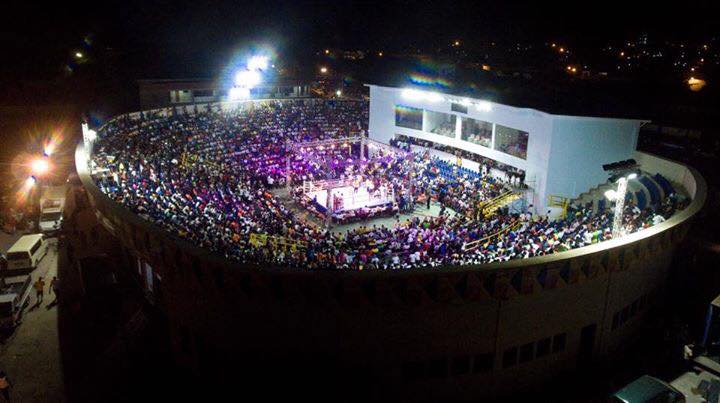 "The exploits of the people of Bukom in boxing is well documented in history and various promises and efforts have been made towards promoting the sports in this area.
"We have delivered as promised not a boxing gym but a sports centre with an international standard boxing arena. The government believes that as a country it is not enough to pray and hope for victory in sports competitions."
"We must demonstrate our commitment towards the development of sports by providing all the necessary resources including the necessary investment in infrastructure to unearth and train the sporting talent that Ghana is blessed with," he told various industry stakeholders present at the commissioning.
–
By: Benjamin Nketsiah/citifmonline.com/Ghana