Citi Sports journalist, Rahman Osman, took a trip to the offices of the BBC in Central London, where he was given a tour of the modern facility and met some journalists who worked there.
Ahmed Razek, who works on the engineering department of the BBC Service, was more than happy to take the Rahman through the daily routine of all the engineers who work with the BBC.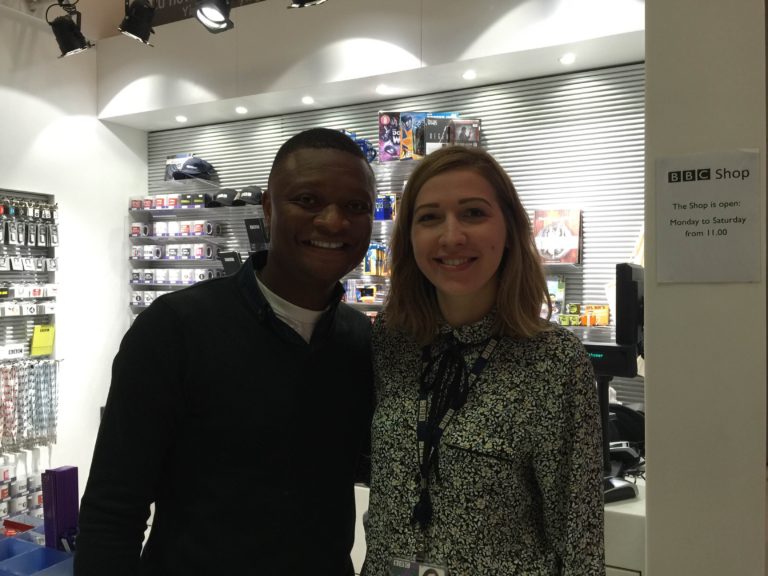 CITI FM's Rahman Osman visits partner station talkSPORT [Photos] 
Rahman is in the UK on a working trip, where he visited the studios of talkSPORT earlier this week.
Whiles there, he was taken through the workings of the station's live commentary of the Premier League, of which Citi FM is a partner.
Citi FM is the only station in Ghana with the rights to air the English Premier League commentary after signing a long-term partnership deal with global commentary right holders talkSPORT.
He is expected to be at Stamford Bridge for the game between Chelsea and Everton on Saturday.
Photos: Citi FM's Rahman Osman visits West Ham United
Rahman Osman also made his way to the Hammers training ground in Chadwell where he had an opportunity to meet the clubs captain Mark Noble and Ghana international Andre Ayew among other players.
The Citi FM journalist took memorable pictures with  Ghana's Dede Ayew and some other topl players of the team and team officials.
–
By: Citi Sports Desk