The Northern Development Society (NORDESO), has begun a five-year advocacy project dubbed: "Voice for Change (V4C)" in the Yendi Municipality and Mion District in the Northern Region.
The Netherlands Development Organization (SNV), is spearheading the project aimed at enhancing the lobbying skills of civil society groups, and to enable them demand accountability from duty bearers.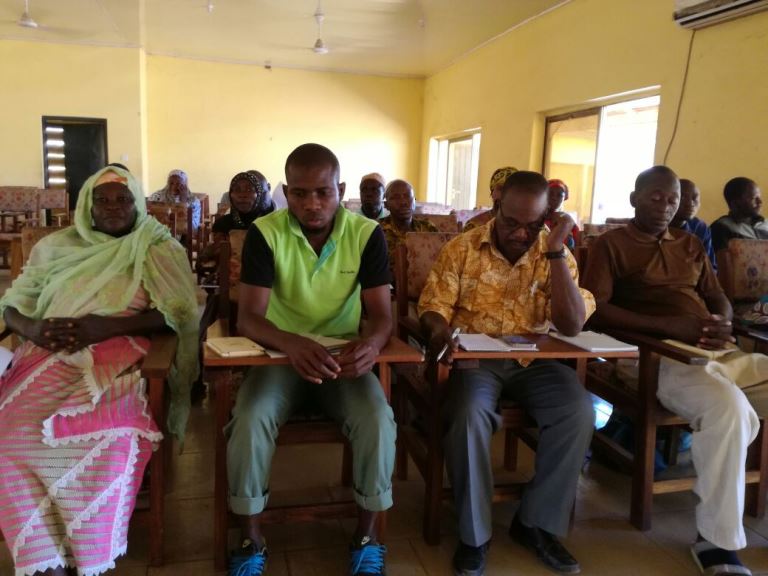 NORDESO's Agriculture and Voice for Change project Coordinator, Sachi Pawin Joseph, at its official launch in Yendi, said the ultimate objective of the project, is to influence agenda-setting and policy formulation, by stimulating collaboration among various CSOs, government, the private sector and other relevant players.
"The V4C partnership programme is a multi-country and multi-sector programme with funding from the Dutch Ministry of Foreign Affairs.
It is being managed by the Netherlands Development Organization (SNV), and implemented by different CSOs including NORDESO."
"The project, which is being implemented in selected countries in Africa, Asia, and Latin America, which focuses on agriculture, water, sanitation and hygiene (WASH), renewable energy and resilience, not of focus for the Ghana team," Sachi Pawin Joseph added.
He espoused the SNV's credentials, "With 50 years of experience as advisor to public, private and CSOs, SNV is partnering with the International Food Policy Research Institute (IFPRI) to lead the V4C project."
According to Mr. Sachi, SNV and NORDESO will implement the project under the Food and Nutrition Security component with support from IFPRI.
"We are adopting the development and implementation of evidence based advocacy plans and strategies. We will also use evidence creation and dissemination of data through workshops and trainings."
He noted with deep concern that despite the fact Ghana has attained lower middle income status, the nation was ranked 138 out of 187 countries in the 2014 Human Development Report and classified as a low-income, food-deficit country.
"According to the Africa Post-Harvest Losses Information System (APHLIS 2016), Ghana loses about 318,514 tones of maize annually to post-harvest losses, representing 18 percent of total annual maize production."
"Most of the losses were recorded in the Northern Region where a total of 20,411 tonnes of maize were lost, followed by the Upper East Region, which also recorded over 13,000 tonnes of losses. Post-Harvest Losses for rice is 27 percent and 60 percent for Yam", Mr. Sachi revealed."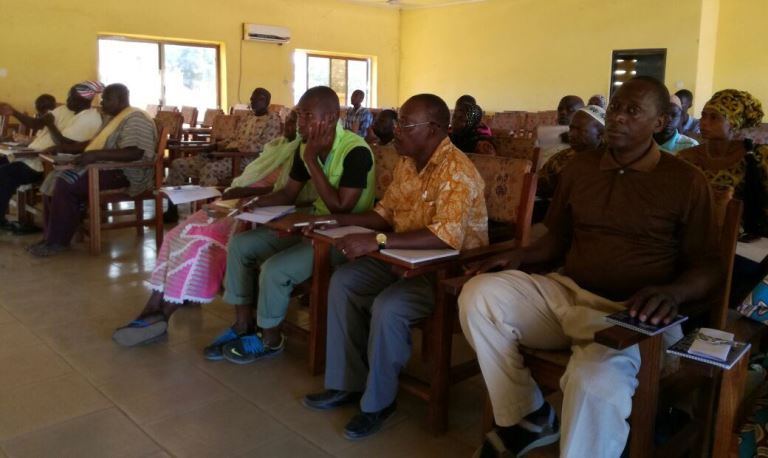 He revealed that the Northern, Upper East and Upper West Regions recorded the highest rates of malnutrition in the country.
"Four out of 10 children under 5 years are stunted or chronically malnourished."
"According to the World Food Programme report (2012) 36.9 percent of the population of Yendi Municipality and Mion District are food insecure with direct implication for the malnutrition status of the districts."
Mr. Sachi anticipated that by the year 2020, the Voice for Change project might extreme contribute to a reduction of poverty and hunger to improve human capital, increase resilience to shocks and productivity.
"Child mortality would also have been reduced since malnutrition is directly or indirectly associated with more than 50 percent of child mortality. Moreover, satisfied and well nourished children are more likely to enrol in school because improved nutrition leads to improvement in school performance," Mr. Sachi anticipated.
–
By: Abdul Karim Naatogmah/citifmonline.com/Ghana