The Feed the Future Agricultural Development and Value Chain Enhancement (ADVANCE) program funded by the United States Agency for International Development (USAID), has collaborated with the Ghana National Fire Service and the Ministry of Food and Agriculture (MoFA) to launch an "anti-bushfire" campaign in the Nanumba North, Tolon and Gushegu districts of the Northern Region.
The event was to draw the public's attention to the devastating effects of bushfires and it effects on food production.
Chiefs, opinion leaders, officials from the District Assembly, MoFA, Ghana National Fire Service, farmers, community members and the media renewed their commitment to stop bushfires in the area.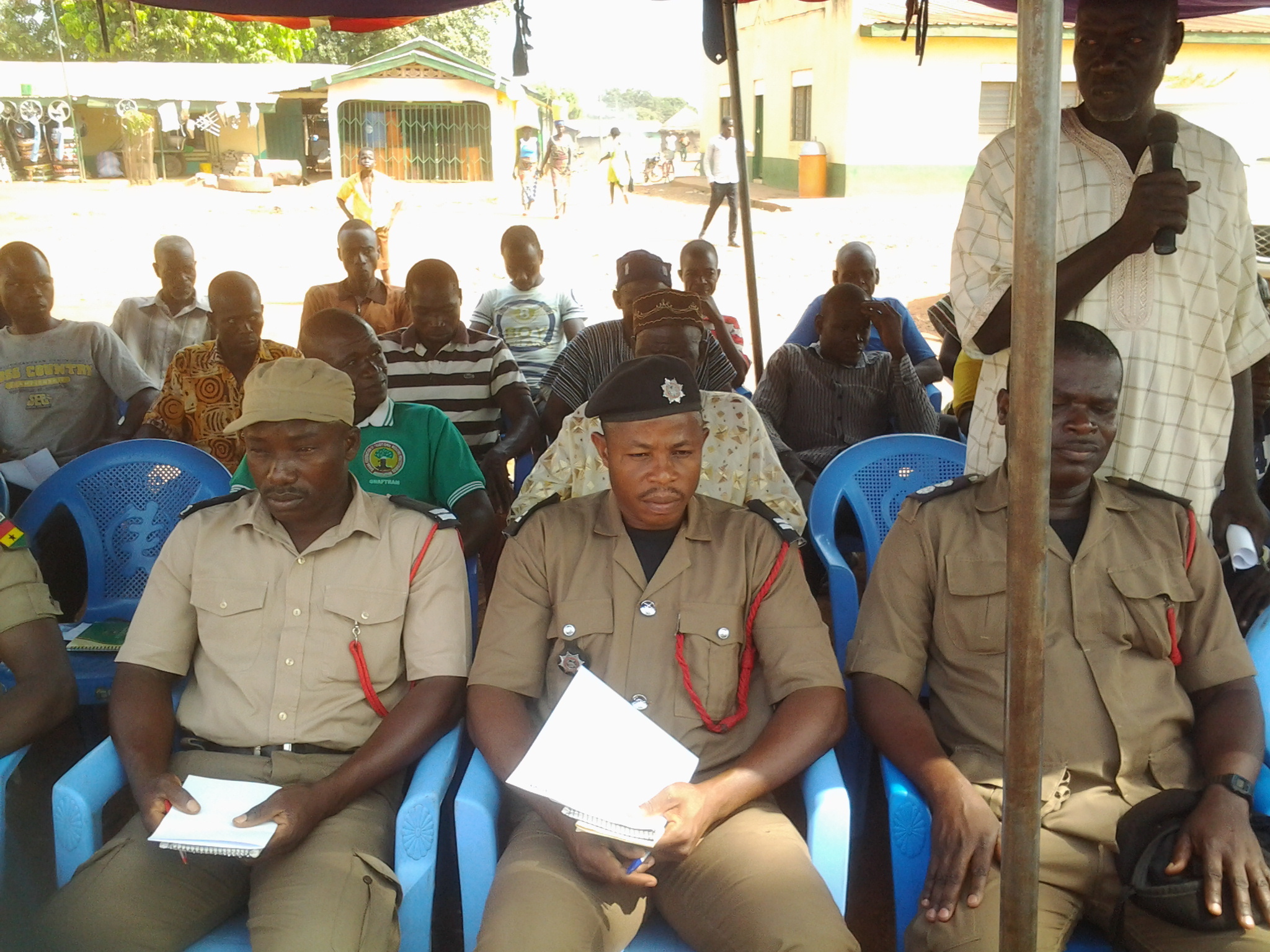 The ADVANCE Regional Coordinator for Tamale, Francis Essuman, indicated that the project, which has already been rolled out is to help conserve the fertility of soils for increased food production.
"Through Feed the Future, the U.S. government's global hunger and food security initiative, the ADVANCE project works to boost agricultural productivity and increase the competitiveness of maize, rice, and soybean value chains in Ghana."
"ADVANCE promotes climate-smart agriculture to help farmers withstand climate change and increase their yields. One strategy is preventing bushfires by training smallholder farmers in effective agronomic practices. In the coming months, prior to the onset of Ghana's dry season, ADVANCE will engage the media and appropriate and many other actors in the agricultural value chain to lead the campaign against bushfires,' he said.
 Feed the Future is the U.S. government's global hunger and food security initiative. It focuses on smallholder farmers, particularly women and supports partner countries in developing their agriculture sectors to spur economic growth and trade that increase incomes and reduce hunger, poverty, and under-nutrition.
–
Source: Mohammed Aminu Alabira/citifmonline.com/Ghana