The Convention People's Party's (CPP) Presidential Candidate, Ivor Kobina Greenstreet, has hinted of the party's resolve to use all its arsenals to retain the Kumbungu Parliamentary seat in the Northern Region.
According to him, the party is restrategizing to safeguard the only seat they are bragging with nationwide.
The party's incumbent Member of Parliament, Hon. Moses Amadu Yahaya, won the seat through a by-election in 2013.
He is facing stiff competition from the governing National Democratic Congress' (NDC) Parliamentary candidate, Ras Mubarak, and the New Patriotic Party's Iddrisu Muktar Dems in the 2016 race.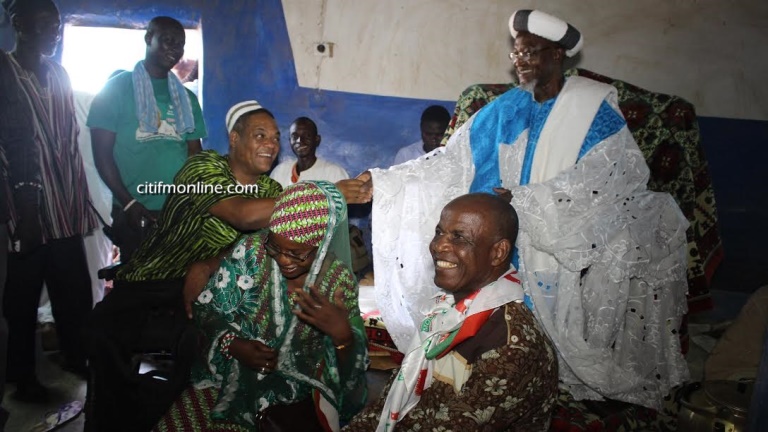 Ivor Kobina Greenstreet during his campaign tour of the constituency, appealed to the chiefs and people there to renew Hon. Moses Amadu Yahaya's mandate.
He said the MP deserved another term to build on the solid foundation he has laid.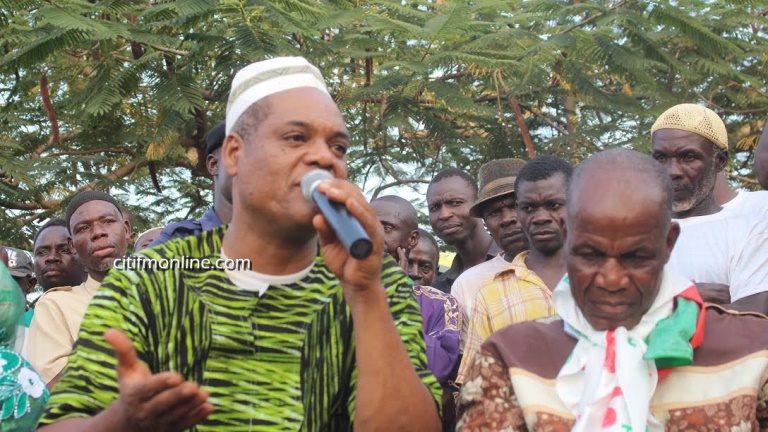 According to him, Hon. Moses Amadu Yahaya's achievements within three years are unmatched with his predecessors.
The CPP Presidential candidate assured the Kumbungu constituents of accelerated development when he is elected into office.
He advised them to ignore the NDC and NPP campaign promises, and massively vote for the CPP at the polls.
Ivor Greenstreet addressed Persons with Disabilities (PWDs) in the constituency, and encouraged them to consider him as their saviour in the 2016 Presidential race.
He reiterated the CPP's commitment to give the nation's PWDs free education, health care, employment and transportation.
He paid courtesy calls on the chiefs of Kumbungu, Dalung, Zangbaling, Gbulung and Zugu where he addressed mini rallies.

Kumbungu MP
Hon. Moses Amadu Yahaya claimed his track record warranted renewal of his mandate. He promised to lobby for more projects to uplift the constituency's image.
The Kumbungu Legislator thanked his constituents for their support to the CPP. His campaign slogan is "Titumya, kanayentum" to wit we have worked and yet to do more.
Hon. Moses Amadu Yahaya has so far seen to the construction of feeder roads, bridges, supported some selected women with micro finance credit, provided scholarship packages and helped smallholder farmers with farm inputs.
Kulnyevila bridge construction
Ivor Kobina Greenstreet earlier inspected a temporary bridge at Kulnyevila constructed by the CPP Sagnarigu candidate, Hajia Zelia Issah.
He said the party supported her as an assembly member of the Sagnarigu electoral area to construct the bridge. The CPP Presidential candidate promised to reconstruct a permanent bridge in addition to other priority needs.
The chief and residents of Kulnyevila showed their appreciation for the project which they described as lifesaver.
According to them, the Kulnyevila stream's deadly shape during rainy season, once killed a woman  who got drowned in 2015.
They promised to reciprocate the kind gesture by voting for the CPP for more projects.
–
By: Abdul Karim Naatogmah/citifmonline.com/Ghana