The Presidential Candidate of the opposition New Patriotic Party (NPP), Nana Akufo-Addo, has said he want Ghanaians to reject incumbent President John Mahama on December 7th not because he hails from the north, but because he is a "poor leader."
"My quarrel with President Mahama is not because he is a northerner. I don't care where anybody comes from. My quarrel with him is that he is a poor leader of a country that has great opportunity and potential. We have a poor leader in John Dramani Mahama, and that is why I am agitating for change," he said.
[contextly_sidebar id="TiQUQqfr7DsBujweLaSJYH1nwzmFPgoK"]Nana Addo made the comment while speaking at the NPP's Upper East Regional rally in Bolgatanga on Monday.
The NPP Flagbearer made the comment in response to claims by President Mahama that the NPP won't allow Akufo-Addo's running mate, Dr. Mahamudu Bawumia the opportunity to be president because he hails from Northern Ghana.
"Instead of being a figure to bring all of us together, he wants to set North against South, he wants to set tribe against tribe. That should not be the task of a Ghanaian leader. A Ghanaian leader should try and bring all the people of Ghana together as one, whether they are Mamprusis, Dagombas, Gonjas, Frafras, Kusasis, Grushis, Walas, Dagartis, Ashantis, Akuapems, Akyems, Kwahus, Fantes, Ahantas, Nzemas, Ewes or Gas. We are all one people, and our leaders should ensure that the coherence amongst us is maintained," he added.
The NPP flagbearer, thus urged all Ghanaians, to "turn our backs on tribal language, and turn our backs on the politics of reaction and the politics of yesterday. Let us look forward, look forward to that bright future, which is our lot as Ghanaians, and fulfill our destiny as the Black Star of Africa."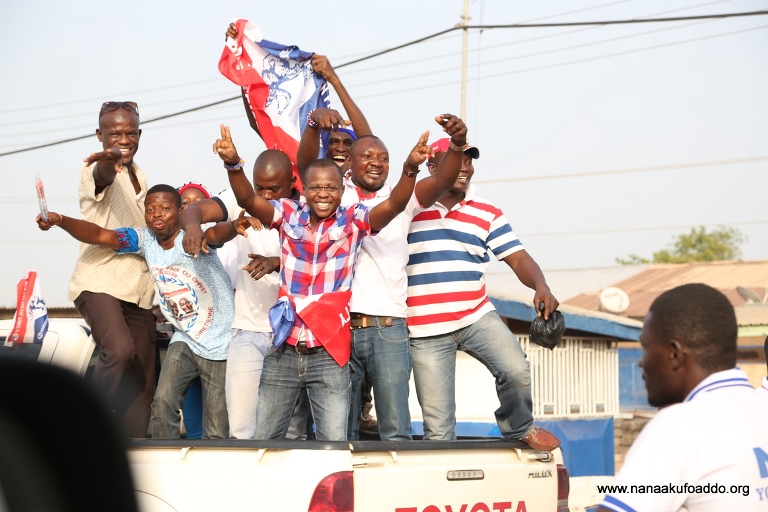 Apologize for tribal comments
Meanwhile President John Mahama has been asked by the Media Foundation for West Africa (MFWA) to apologize for making the comments which has been deemed ethnocentric.
"The MFWA therefore calls on the President to publicly apologize for his comments," a statement from the Foundation stated.
–
By: Godwin A. Allotey/citifmonline.com/Ghana
Follow @AlloteyGodwin