The management of St. Peter and Paul School at Denu in the Volta Region is worried over the increasing incident of dumping of human excreta in the school's classrooms.
The school says although it has devised various means to halt the unscrupulous activity it continues to suffer such attacks from residents in the community.
Citi News gathered that the school recently received funds and court clearance to construct a fence wall to avert such situations but that did not materialize due to resistance from the locals.
Chairman of the School Management Committee, Mr George Awago said the school was forced to create an alternative access route in the area, residents forced their way to make the school a thoroughfare by pulling down a portion of its fence wall and removed the gate.
He lamented that the development was hampering school activities as pupils and students had to spend hours clearing the mess before the start of academic activities.
He added that it had become very common for mentally challenged persons to invade school premises and motor riders recklessly riding through the school during class activities.
When Citi News visited the school on Thursday morning [October 27], human excreta had covered the floor of a classroom with the school's gates laying on the ground.
A teacher who spoke to Citi News, said "the situation here is very bad, every morning when we come to school we see  human excreta on the floor. Because of that the entire day we don't use the classroom."
Mr George Awago said there have several failed attempts to draw the attention of stakeholders in the district to salvage the situation.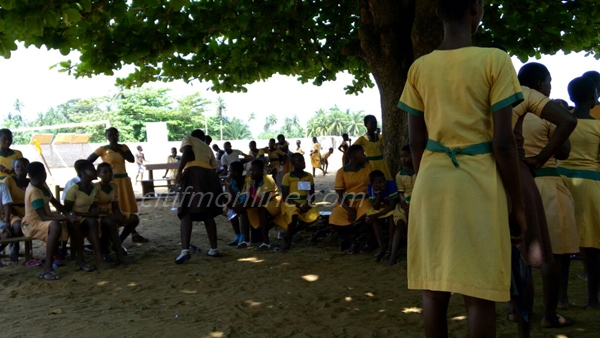 "People just walk through the school anyhow and when you talk to them, they abuse you. Some are even selling at the school's entrance. We informed the district and other people that matter but nothing is being done," he said.
He is therefore, appealing to the government and other relevant stakeholders to help solve the problem and ensure an academic friendly environment is created for school.
–
By: King Nobert Akpablie/citifmonline.com/Ghana