Northern Region's premier second cycle institution called Tamale Senior High School (Tamasco) has celebrated its 65th Anniversary without receiving feeding grants from government.
According to the headmaster, Shaibu Adams Wilberforce, Tamasco is among second cycle institutions in the three regions of the north yet to receive feeding grant for the past two academic terms.
"Feeding grants have not been forthcoming and for two terms schools in the three regions of the north have not received feeding grants."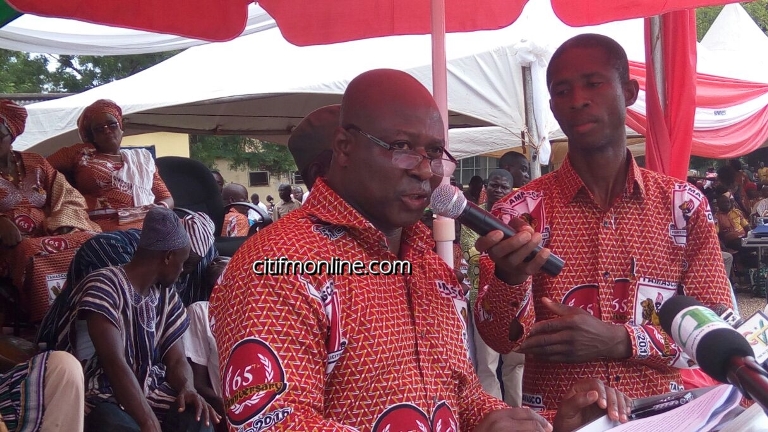 Shaibu Adams Wilberforce in his capacity as leader of the Conference of Heads of Assisted Secondary Schools (CHASS) thereby made a passionate appeal to government to immediately reimburse the schools management to prevent any temporary closure.
"I am making an appeal as leader of all school heads in the north to President Mahama to do something about the situation. I hope by next week we will see something because we seriously need money."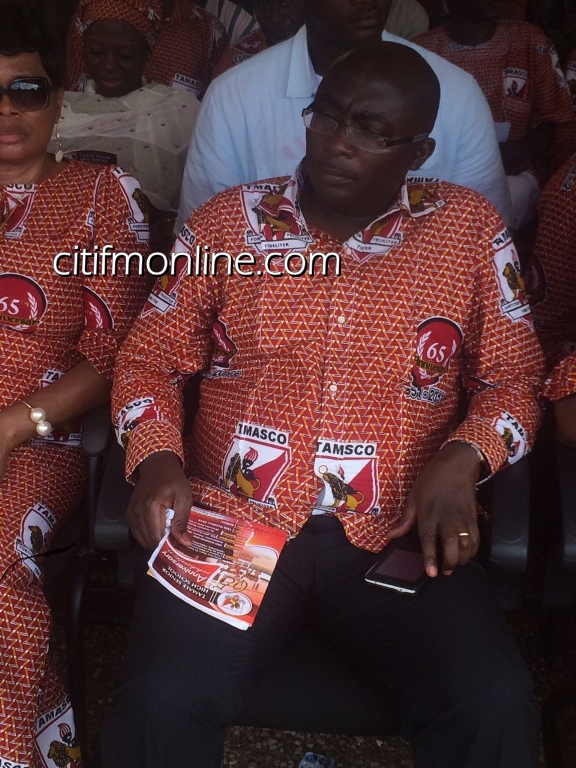 He complained about wanton encroachment on the school land which has kept the students and staff under siege.
The Tamasco headmaster also decried armed robbery activities on campus which he considered as a human security threat.
He revealed that an abandoned bungalow used in the past as the regional Director of education's residence is the armed robbers' hideout.
Shaibu Adams Wilberforce said the school lacked staff bungalows and described the existing ones as death traps.
The theme for Tamasco's 65th Anniversary and 22nd Speech and Prize Giving Day celebration is "Sixty five years of Tamasco: a legacy of educational excellence built on the foundation of Fortiter, Fideliter and Feliciter."
The Guest speaker, Governor of the Bank of Ghana, Dr. Nashiru Issahaku proposed that his alma mater's speech and prize giving day should be celebrated annually.
He also recommended the development of a strategic plan to enable the old students realize the need to jealously contribute their quota to solve the school's myriad challenges.
Dr. Nashiru Issahaku challenged the continuing students to place premium on their studies and be disciplined at all times.
Bawumia's donations
As an old student, the opposition New Patriotic Party (NPP)'s thrice vice Presidential candidate, Dr. Mahamudu Bawumia donated an ambulance to the school.
Ahead of the event, he made a cash donation of Ghc50,000 cedis for the renovation of the school's old Assembly Hall.
He earlier gave Ghc15,000 cash for the refurbishment of his former Weimah house which he was the prefect.
Dr. Bawumia also presented sporting equipment to the school's sports department.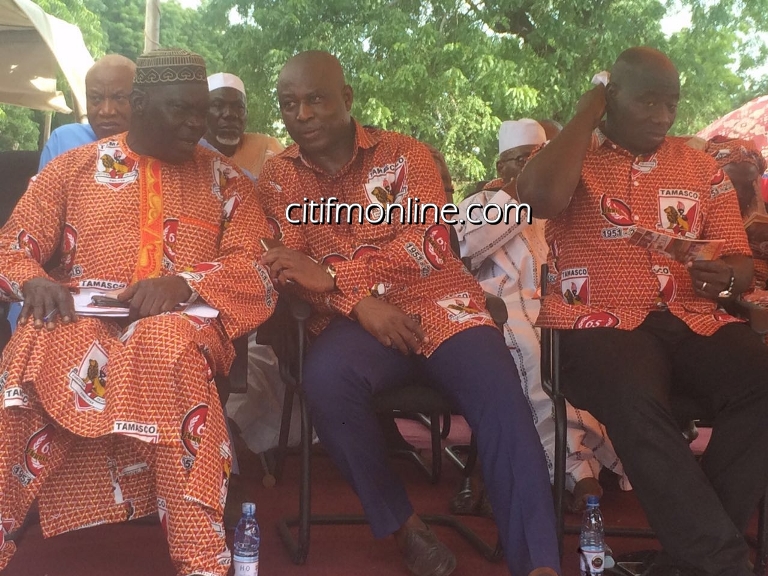 Tamasco was established in 1951 as a government boys school and later named as Gbewaa Boys School and now Tamale Senior High School (Tamasco).
It has so far produced celebrated scholars and business men including the late former vice President Alhaji Aliu Mahama, the late Philanthropist medical doctor, David Abdulai Choggu, the Chief of Defense Staff, Air vice Marshal Samson Michael-Oje, Justice Williams Atuguba, Professor Abdulai Salifu and Chief Executive Officer of Engineers and Planners, Ibrahim Mahama.
–
By: Abdul Karim Naatogmah/citifmonline.com/Ghana.com