President John Mahama on Saturday [October 29] conferred the country's National Honours and Awards on 33 Ghanaians and foreigners for their outstanding contribution to the development of the country.
The ceremony which took place at the Accra International Conference center saw the founder of Globacom, Michael Adenyi Ishola Adenuga Jnr. receive the highest honor; the "Companion of the Star of Ghana."
A citation signed by the President said "Throughout Africa, you are acclaimed as one of the most astute and successful entrepreneur and investor, controlling one of the continent's largest business empires, comprising oil and gas, telecommunications, aviation, banking and real estate."
"In recognition of your extraordinary achievements in the telecommunication sector on the African continent in general and Ghana, in particular, the Republic of Ghana hereby confer on you: Dr. Michael Adenyi Ishola Adenegua Jnr, the Honour of the Companion of the State of Ghana (CSG)," he added.
The awardees, comprising twenty-six (26) Ghanaians and seven (7) foreigners were honored in three categories; the Companion of the Order of the Volta, Officer of the Order of the Volta and Member of the Order of the Volta.
They all served in different areas of disciplines including Public service, Judiciary, Education, Voluntarism, Philanthropy, Sports, Medicne and Statesmanship.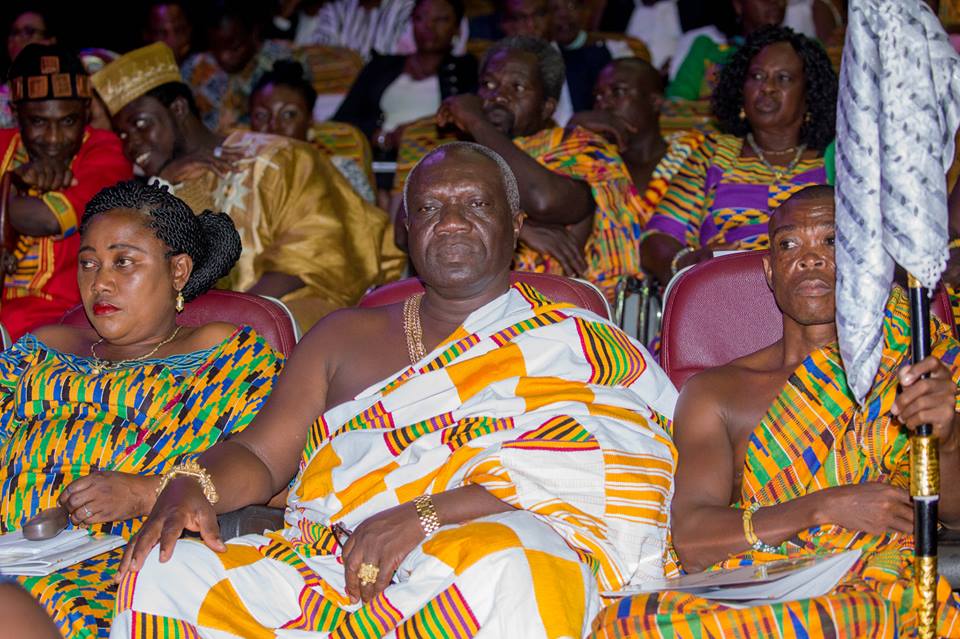 Presidential Staffer in charge of state ceremonies, Commodore Stephen Obimpeh (Rtd.), Mr Kofi Totobi Kwakye, Alhaji Huudu Yahaya Iddrisu, Dr Kwabena Adjei and Vice Admiral Mathew Quarshie (Rtd.) all received the Companion of the Order of the Volta award.
The others are Major General Richard Kwame Opoku-Adusei (Rtd.) and Rear Admiral Geoffrey Mawuli Biekro.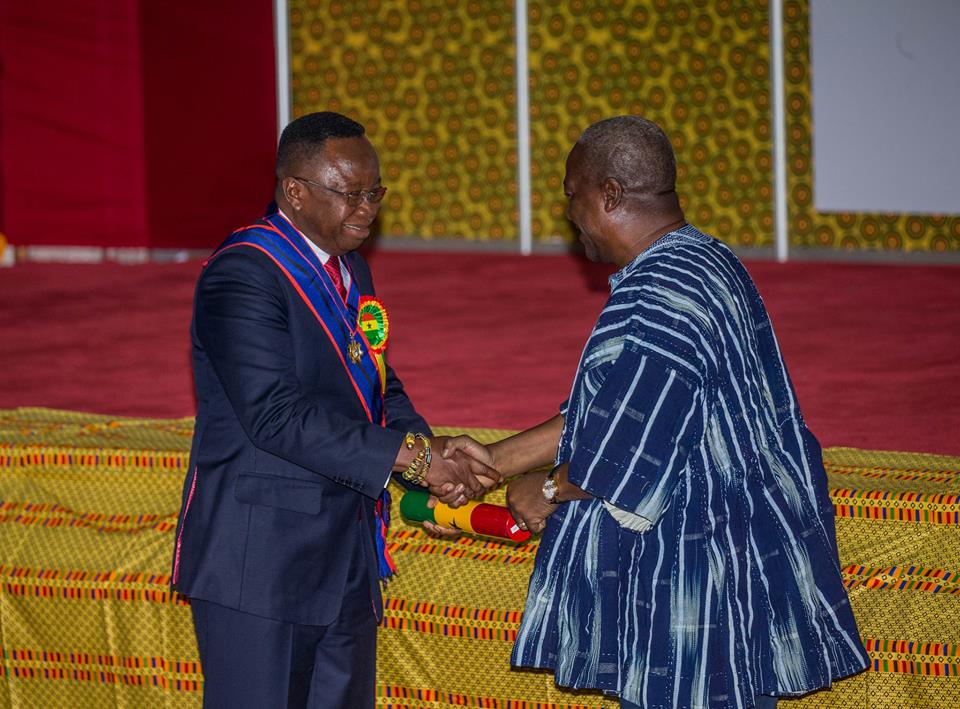 The Officer of the Order of the Volta award was received by Ing Michael Asafo Boakye, Prof (Mrs) Esi Awuah, Prof Fred Binka, Prof Joshua Angenu Alabi and Rev. Fr. Vincent Burke, SVD.
The eighteen (18) honorees who received the Member of the Order of the Volta award include Dr John Kwasi Bello, Prof Joseph Kpakpo Quaye, Prof Joseph Odai Oliver-Commey, Prof Samuel Kwadwo Owusu, Rev Dr Seth Mensah Ablorh, Dr James Edward Mensah, Justice Rose Constance Owusu, Margarate Alice Langdon, Ing Andrew Tonto Barfour, Prof Christopher Gordon, Prof Gordon Woodman, Prof Chukwuka Okonjo, Messrs Ebenezer Charles Oko Addy, B.K Mends, Stan Allotey and J.A Addy.
The others were Prince Emmanuel Asare and Revered Sister Magrit Ohmatch.
Emma Helen Banga and Madam Anna Kate Codjoe each received a posthumous grand medal.
In his address, President Mahama said Ghana's development has been ensured due to the sacrifices of the awardees and many others.
President Maham said all the recipients of the awards and honors deserved to be celebrated "for making Ghana one of the shining lights in the midst of regional uncertainty; for making Ghana rise in the midst of a global economic plunge; for giving our people hope in the midst of a general world outlook of despondency and insecurity fueled by illiteracy, poverty, disease, unemployment, wars, cyber threats, terrorism and human rights abuses."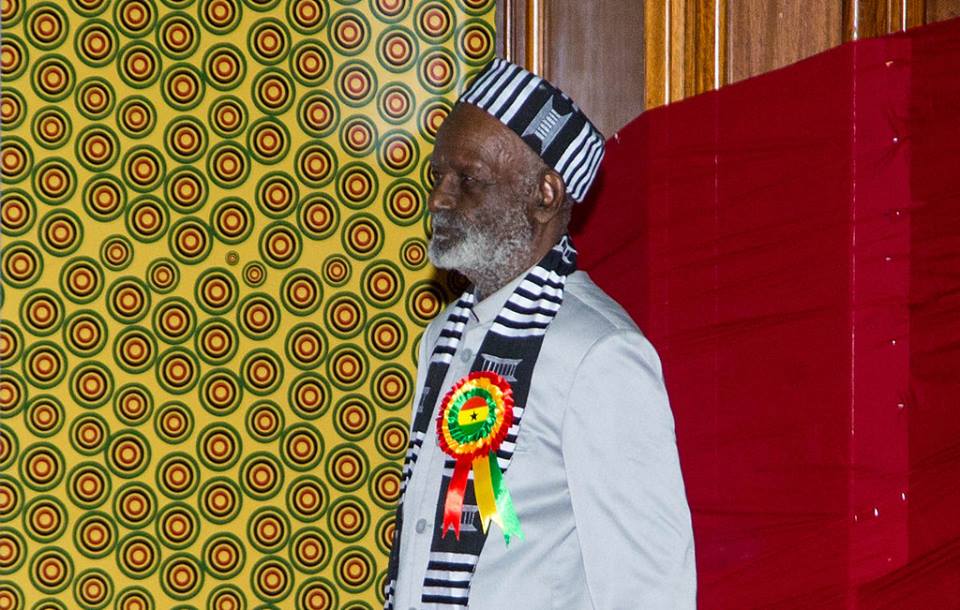 He added that "because of our heroes, Ghana is counted by the United Nations among the Medium Human Development category ahead of our neighbors."
–
By: Jonas Nyabor/citifmonline.com/Ghana