The Judicial Service Staff Association of Ghana (JUSSAG) has given government until the end of October 2016 to correct perceived anomalies identified in its renegotiated pay structure or face a strike.
Friday, October 21 marked the expiration of an earlier ultimatum over JUSSAG's market premium.
[contextly_sidebar id="CipIDzU8fOWVMN1f3GaYIbY0OT1UGO3r"]However, the union is dissatisfied with some conditions in their negotiation documents and has asked the Judicial Council to rectify them with the President or they go on strike.
The National President of JUSSAG, Alex Nartey addressed the press on Friday and he contended that "Government has unilaterally reduced the figures."
"Government has failed to correct the anomalies that existed in our pay structure and that is not acceptable and so we of JUSAG have resolved that the document is given to the Judicial Council to look at it for the anomalies to be corrected," Mr. Nartey added.
He however softened his stance a little as he gave government the benefit of the doubt and conceded that there could have been some omissions on the part of those who worked on and submitted terms conditions of service document thus he gave government till the end of the month to ensure that the anomalies were corrected despite the earlier ultimatum.
"Obviously, Judicial Staff cannot be on wrong conditions of service so we gave timelines so that by the close of the month, the corrections will be made so there could be peace," Mr. Nartey said.
JUSSAG's last strike came in April when it was upset over delays in implementing a new salary structure; approved for them by the Judicial Council. The Association later suspended the strike after receiving some assurances from government.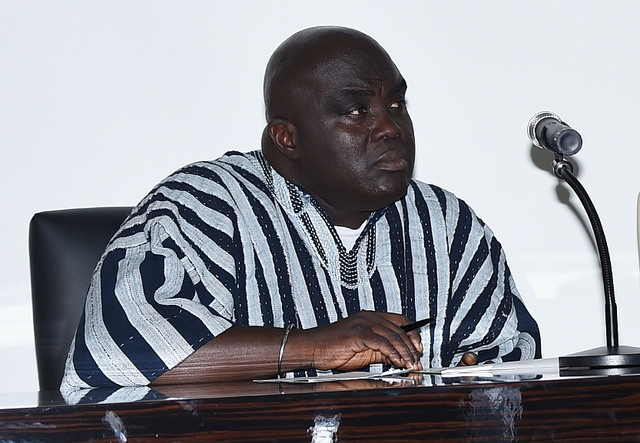 A committee set up by the Chief of Staff, Julius Debrah under the office of the President, assured members of the JUSSAG that it has completed its work on proposed conditions of service of the members.
The committee was set up to review proposals on the Conditions of Service for staff under JUSSAG.
–
By: Delali Adogla-Bessa/citifmonline.com/Ghana