Parliamentary nominee for the opposition New Patriotic Party (NPP) in the Klottey Korle constituency, Philip Addison, has said he would have restrained himself from mainstream politics if he had known some of the things he knew now, prior to getting into the terrain.
Speaking to  Citi News' Umaru Sanda Amadu on Citi TV's Politicos, Philip Addison said he is surprised by some of the things he had come to know about politics.
"It's been turbulent, I didn't anticipate some of the things that I have come to know but once I take a decision I don't step back. I wouldn't say I'm terrified over some of the things; maybe surprised. Maybe I should say that if I knew some of the things that I know now, I may have hesitated in jumping in," he added.
Mr. Addison, who was the lead lawyer for NPP flagbearer, Nana Akufo-Addo during the 2012 Election Petition case, later expressed interest in representing the party in Parliament in the Klottey Korle constituency.
Although the road hasn't been rosy for him, he managed to get elected as the parliamentary nominee for the area amidst a legal tussle and a disputed primary.
His main contender in the primary, Nii Noi Nortey, once an NPP constituency chairman in the area, is contesting as an independent candidate because he was aggrieved by the process that got Mr. Addison elected over him.
Mr. Addison told Umaru Sanda that going to Parliament would help him have a change in atmosphere from the court room.
"I want to have a change of atmosphere. Well; I thought http://bestacnedrug.com that it's about time some of us get involved in the political institution in this country and hence my decision to go to Parliament. So far it has been exciting," he said.
August 2 primary re-run
Addison triumphed over Nii Noi in the party's second primary. The lawyer polled 396 votes while Nii Noi had 367 votes.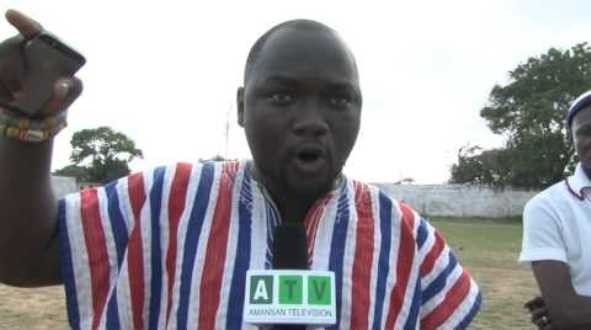 Pro-December 7 polls analysis
The Korle Klottey constituency is considered as one of the seats in the country which would be keenly contested in the December general elections, following the internal wrangling within both the NPP and the governing National Democratic Congress (NDC).
NDC camp
The NDC in the constituency has also seen some issues in recent times which culminated in months of  legal tussle.
The Incumbent Member of Parliament, Nii Armah Ashietey, who lost in the NDC's primary to Dr. Zanetor Rawlings, Daughter of Jerry John Rawlings, dragged the former to court to have the polls annulled.
He complained that Dr. Zanetor should be disqualified because she was not a registered voter prior to her election.
But the court eventually cleared Dr. Zanetor and Nii Ashietey discontinued the case.
PPP camp
The running mate to the Progressive People's Party (PPP) flagbearer in 2012, Eva Lokko, is also aspiring to represent the constituency in Parliament on the ticket of the PPP.
–
By: Godwin A. Allotey/citifmonline.com/Ghana
Follow @AlloteyGodwin