The Prime Minister of France, Mr Manuel Valls has arrived in Accra for a two-day state visit.
He was received by Vice President Kwesi Amissah-Arthur at the Jubilee lounge of the Kotoka International Airport.
The French Prime Minister was accompanied by her wife, Anne Gravion and other government officials.
Besides a state dinner to be held in his honour, the visiting French Prime Minister is expected to hold talks with President John Dramani Mahama at the Flagstaff House.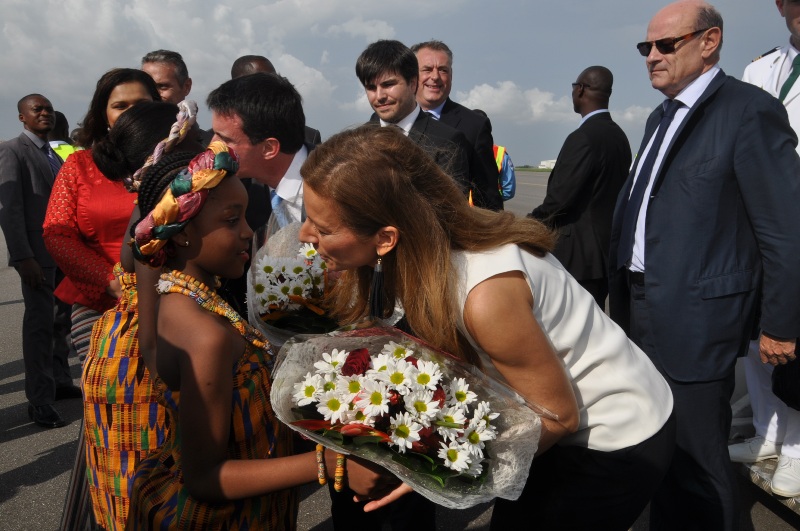 Mr Manuel Valls would also visit Touton Cocoa Processing factory at Tema as well as the Counter Terrorism Training Unit and Police Training Academy.
Speaking to journalists, Mr Manuel Valls said Ghana and France have had great relations in many areas especially in economic relations with many French businesses investing in the country.
He said both countries share similar issues in terms of security in the Gulf of Guinea and have a common commitment in the sub-region.
He said the role of Ghana at the United Nations is one of the strongest ever.
Mr Valls said France's relationship with Francophone Africa is not an exclusive relationship and as such they have to develop ties with Portuguese Africa and Anglophone Africa, adding that these notions are no longer relevant anymore.
He said all the challenges such as terrorism threat, climate change, future of the youth, trade issues among others being faced in Europe currently was challenging Africa as well.
He said French companies would continue to invest in Ghana especially in the new economy of the energy transition in the country.
–
Source: GNA