A downpour in the Eastern Regional capital, Koforidua over the weekend destroyed a number of properties in the area a week after the similar incident led to the death of two people.
Citifmonline.com gathered that the rains which lasted about five (5) hours started at about 2pm.
Most residents were left stranded as their homes were occupied with flood water measuring to their knee level.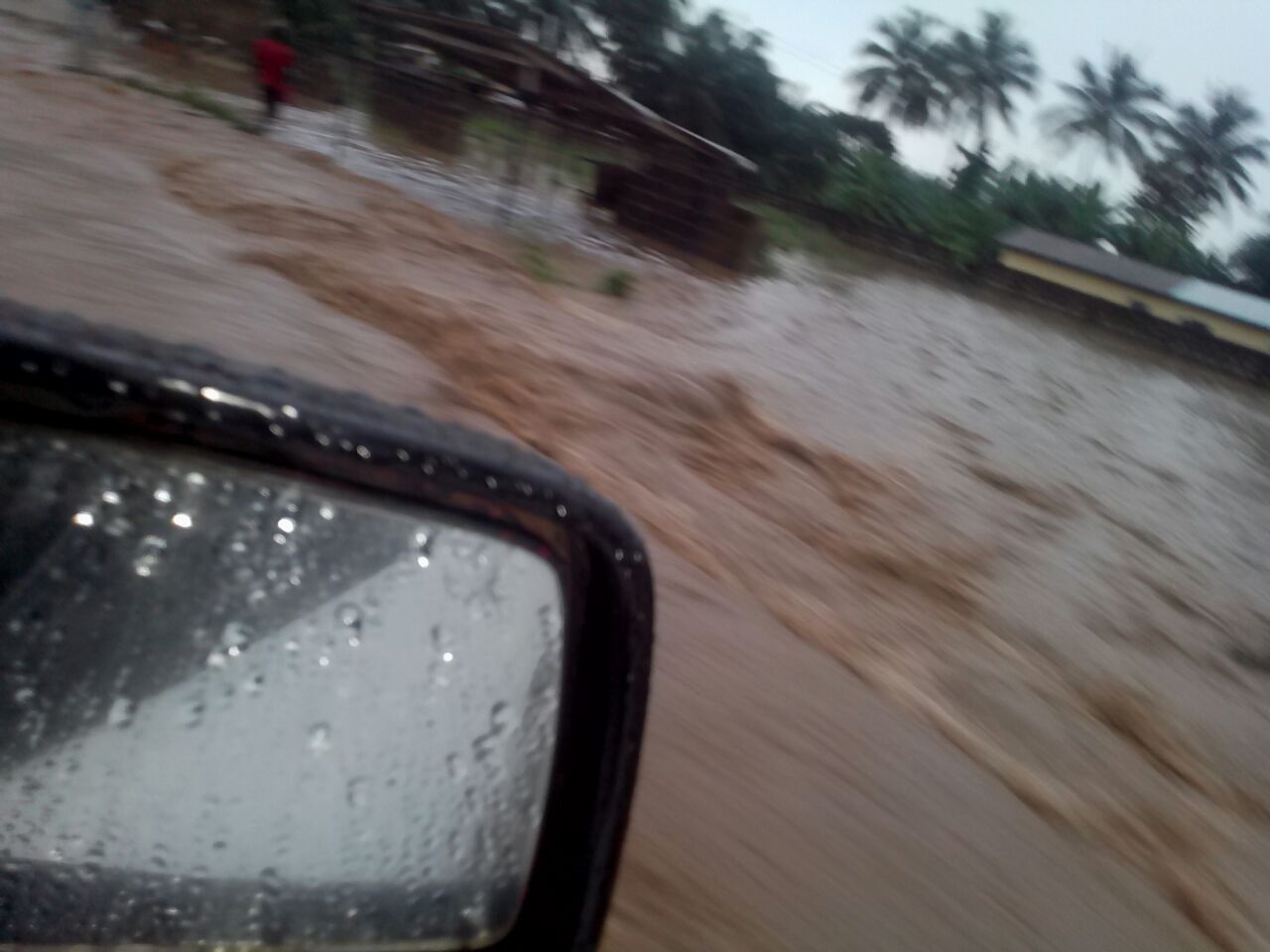 Properties including electronic devices and furniture were lost in the Sunday afternoon floods.
Citi News reporter Kanarku Nii Amatey said areas such as Zongo, Kantudu, Kenkey factory, Abrewa Nkwanta and Nsukwa were badly affected.
'Two die in flood'
Last week, two people died after heavy rains ravaged parts of Koforidua in the Eastern Region.
The town was submerged in flood waters which washed away parked vehicles and other property.
Some residents sustained various degrees of injury as well. A freelance journalist, Ferdinand Akuffo Baah told Citi News they found the two people dead in a taxi after being trapped in the flood waters.
"…The rain kept on consistently for more than an hour… I had the opportunity of moving around with NADMO's rapid response team and we saw so many damages, cars were trapped, lives and properties were at risk. We recorded two deaths and a whole lot of cars and properties damaged."
Areas such as Nsukwa and Kenkey factory were badly affected.
The National Disaster Management Organization said some 2,000 residents and 150 houses were affected by the downpour.
'Partiality in distribution of relief items'
Meanwhile, some residents in the affected communities are accusing the National Disaster Management Organization (NADMO), of refusing to come to their aid following the destruction of their property after the floods last week. They also accused the disaster management body of distributing relief items to only sympathizers of the National Democratic Congress (NDC).
–
By: Jonas Nyabor/citifmonline.com/Ghana