The National Democratic Congress (NDC) parliamentary candidate for the Bongo constituency in the Upper East Region, Edward Bawa, is pleading with all former parliamentary opponents in the party's November primary to bury the hatchet and support his bid to win the seat for the NDC.
The relationship between Mr. Bawa and his opponents in the primary went sour during the party's primary; a situation political watchers believed could affect him if not checked.
The Bongo constituency has since 1992 been voting for the NDC in both parliamentary and presidential elections, until incumbent Albert Abongo decided not to contest in this year's parliamentary elections.
But 'the Lai Lai group,' which supports the parliamentary ambitions of Edward Bawa, are concerned that the acrimony that emerged out of the party's primariy may mar Mr. Bawa's attempt to retain the seat for the party.
Speaking at his campaign launch in Bongo, Mr. Bawa appealed to the rank and file of the party to put the past behind them, to guarantee them victory in 2016.
"After the parliamentary primary, we had a bit of challenges, we had some post election crisis. I do know that in the course of the elections I hurt people either through my utterances, my actions or even my own supporters may have said or done certain things that hurt others.  I want to take full responsibility for that and ask for everybody's forgiveness, it will not be far-fetched to ask my relatives for forgiveness and support my bid to become Member of parliament by voting massively for me in this election."
Mr. Charles Bawa Dua and Donatus Akamugre, who contested and lost to Edward Bawa in their solidarity messages, called on their supporters to campaign and vote massively for Edward Bawa and President Mahama to bring the needed development to Bongo.
"Now that I know my contenders and their supporters are all behind me, the NPP and PPP should start running," Edward Bawa noted.
He urged constituents to vote against the NPP, adding that, the party was disunited and with its dictatorship leadership, does not deserve to govern Ghanaians.
Some supporters told Citi News, Edward Bawa's apology was timely and will settle the impasse for victory in the parliamentary election.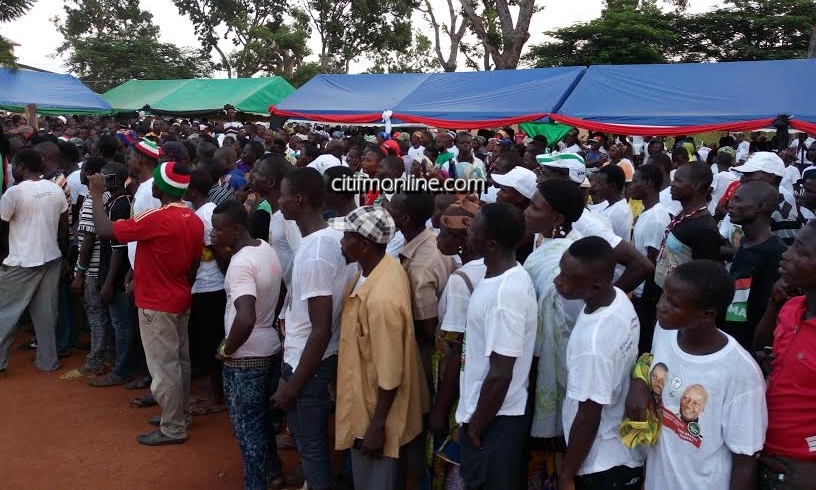 They however want Edward Bawa to deal with the problems of inadequate educational infrastructure, water crisis in the area, tackle irrigation and support women groups and the youth at the national and district levels when elected.
–
By: Frederick Awuni/citifmonline.com/Ghana