Mrs. Yvonne Nduom, wife of the flagbearer of the Progressive People's Party (PPP,) has urged all parents to endeavour to educate their children as it is the safest way a parent can secure his or her pension and future.
She was speaking at the rally held by party's parliamentary candidate for Komenda Edina Eguafo Abbirem (KEEA) constituency in Agona in the Central region.
 "As I stand here, I am my mother's pension. I take care of her because she educated me to be able find a good job and open businesses with my husband…Don't neglect your child's education for anything because when you are old, you will surely benefit from their success in life," she said.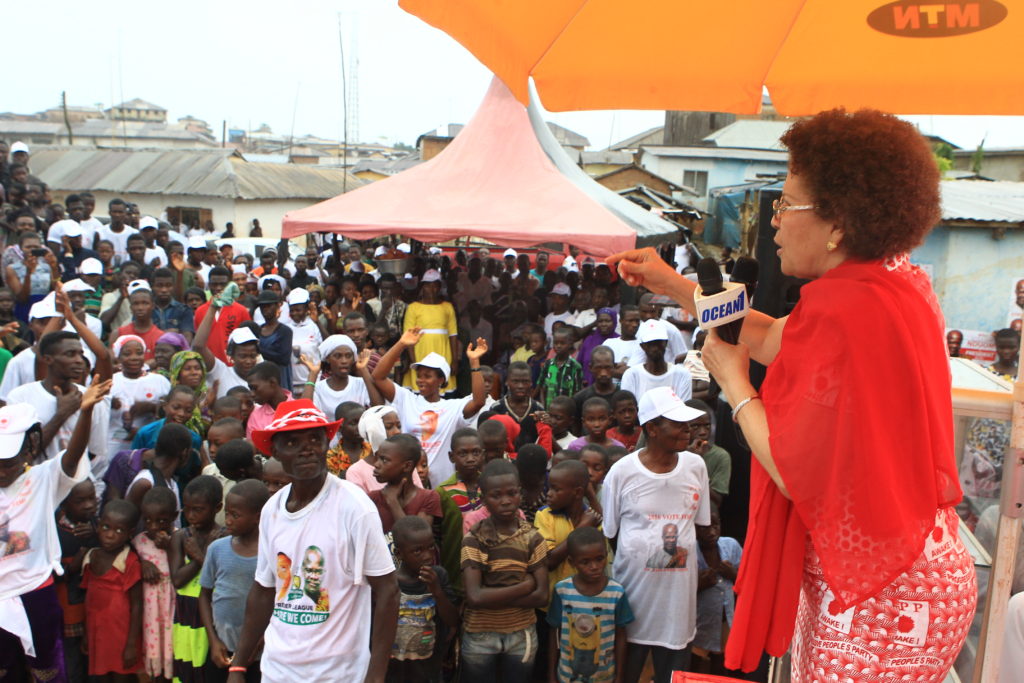 Mrs. Nduom bemoaned the fact that parents may have neglected the need to put their wards through school because they did not have any form of education hence did not appreciate the benefits.
She however added that some parents desired to put their wards through school but lacked the financial means.
Against this background, she said that the PPP is aware of the challenges hence its decision to enforce the Free Compulsory Universal Basic Education (FCUBE) provision in Ghana's constitution.
Mrs. Nduom explained that her party will enforce school going through a taskforce known as 'Education Guards.'
She said these 'Education Guards' will ensure that no child of school going age stays at home or loiters about.
For his part, Member of Parliament (MP) aspirant for the area, also the younger brother of Mrs. Nduom, John Sterling, charged the people who had defied the heavy downpour to listen to him to ignore Messrs. Nana Ato Arthur and Samuel Mills of the New Patriotic Party (NPP) and National Democratic Congress (NDC) respectively and vote massively for him on December 7 to see the development they yearn for.
Mr. Sterling asked the people to look around and if their lives and town has seen developments since they voted for the NDC and NPP.
Dr. Papa Kwesi Nduom who accompanied his wife in a remark also asked the people to observe a minute silence to honour the memory of the party's stalwart, Madam Eva Lokko.
He urged the people to look at what he did for them when he was MP and what he is doing now and vote for Mr. Sterling to enjoy even more.
–
By: Delali Adogla-Bessa/citifmonline.com/Ghana