It is done in the open. And almost every household is directly or indirectly involved. Assembly members, DCE, chiefs, and sadly the police are somehow compromised. Yes they are! Agriculture produce has taken a downward decline while food prices are skyrocketing. For cocoa farms, their days of glory are over.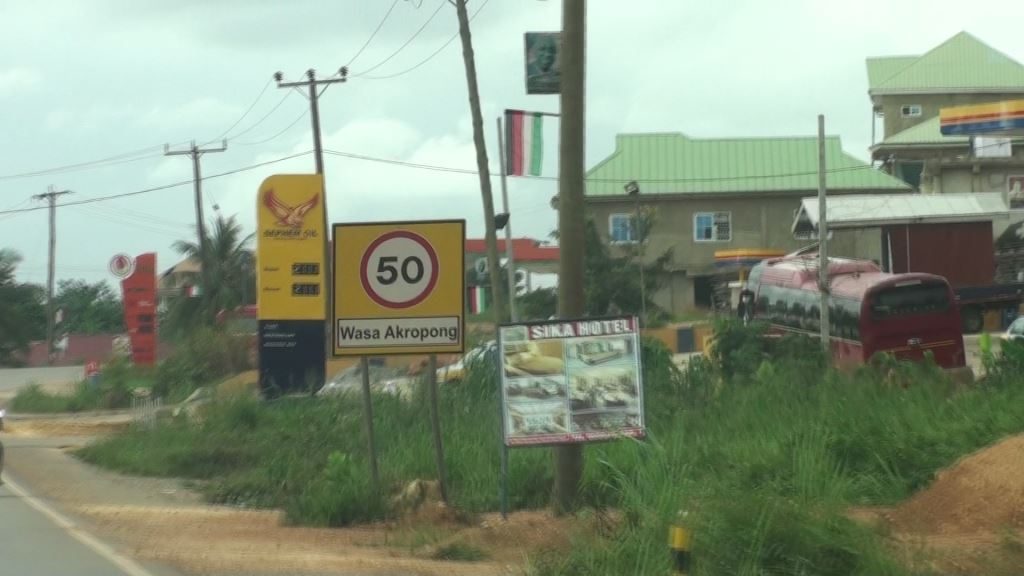 This is the story of the three Wassa Amenfi districts of the Western Region, the Wassa Amefi East, West and Central; the 'headquarters' of illegal mining or galamsey in the Western Region.
The effects of this canker on agriculture is largely the work of illegal Chinese miners. They, in fact, returned with renewed spirits. They are in their hundreds in the three districts.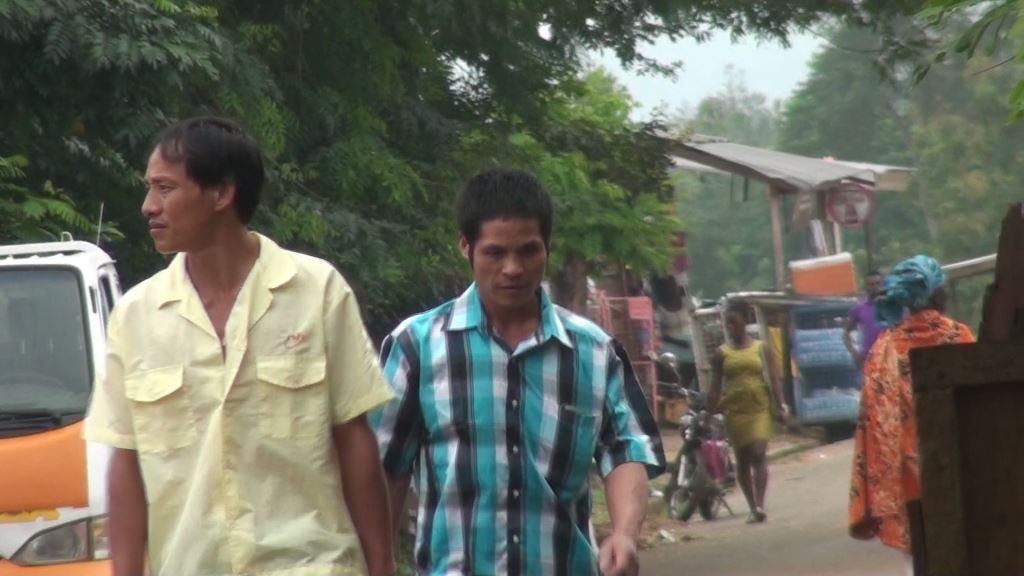 This time around, they do not own the illegal mining sites directly as they did in their first entry in 2013. In their second coming, they fund locals who in return account to them. On the other hand, they are directly involved in the sale of 'small scale' mining equipment.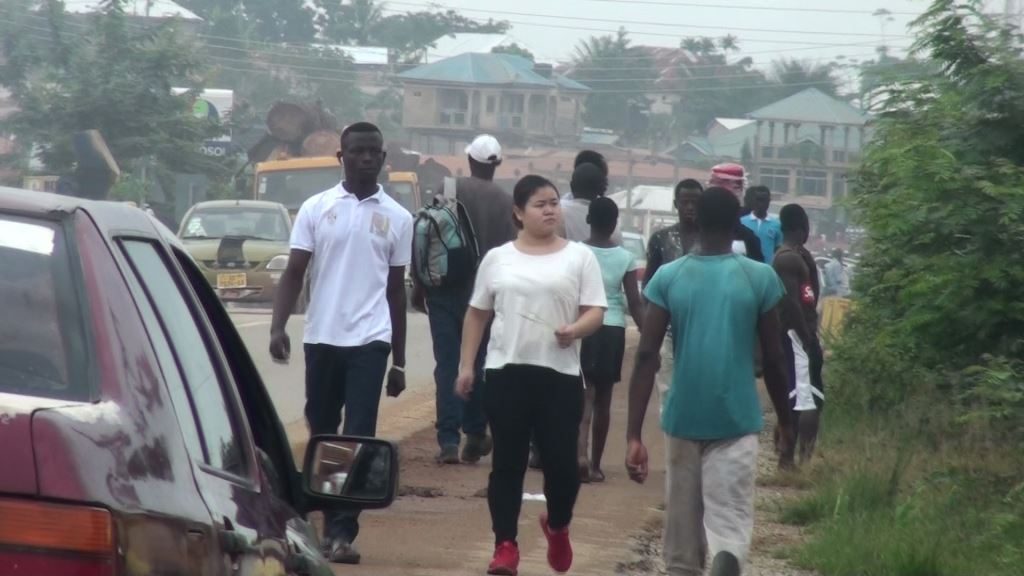 The Chinese are by the minute looking for ways of weakening the security apparatus in the three Wassa Amenfi districts. That's understandable because like criminals, they seek to make their operations safer.
That said; there is a worrying phenomenon emerging. The Chinese, with their 'modernized' methods of illegal mining have succeeded in killing the desire of the youth to produce food and in some cases a cash crop like cocoa. To the Chinese, carats of gold are more important than cocoa and food crops.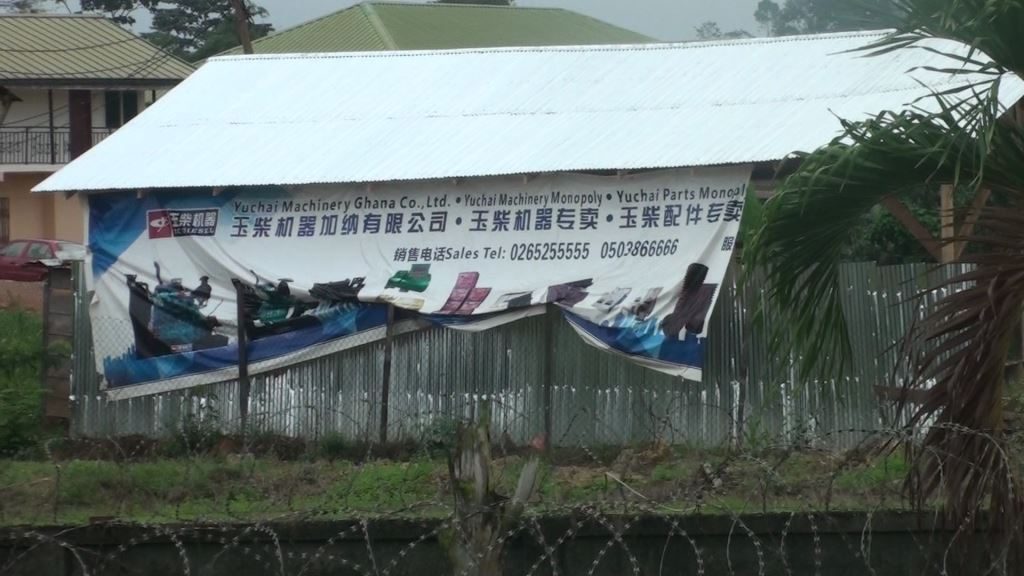 Carat over cocoa- 'They sold the farm here to Chinese galamseyers'
The three Wassa Amenfi districts are significant producers of Ghana's second largest foreign  exchange earner, cocoa. Indeed, the lands are fertile such that, cocoa trees are found around schools, church buildings, backyards, and by the roadside.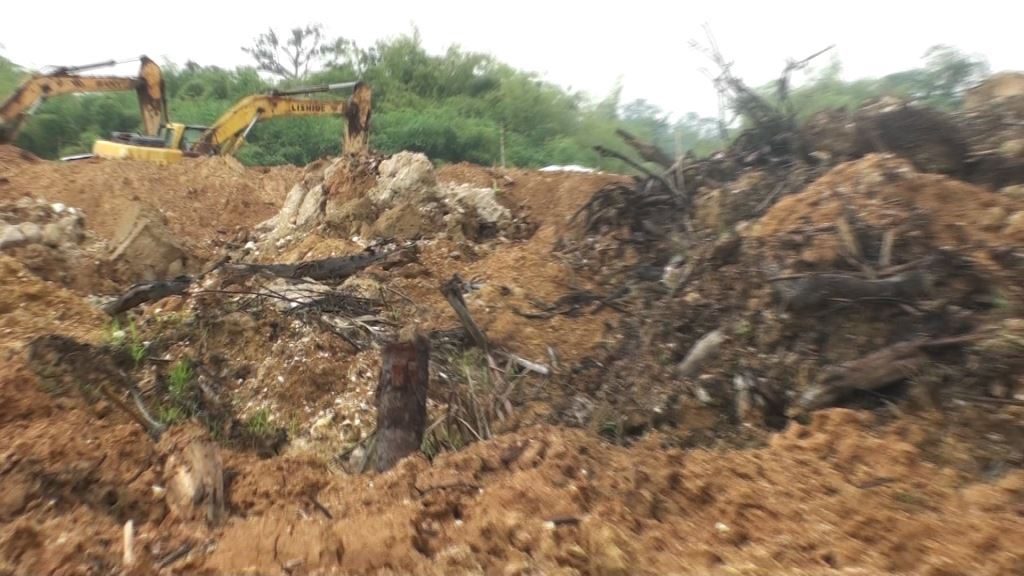 Sadly, several hundreds of acres of cocoa farms are cleared at Angoaho, Ehyireso and other communities in the Amenfi East District.
"Truly, these areas were full of cocoa trees. It stretched from that far to the back of the town.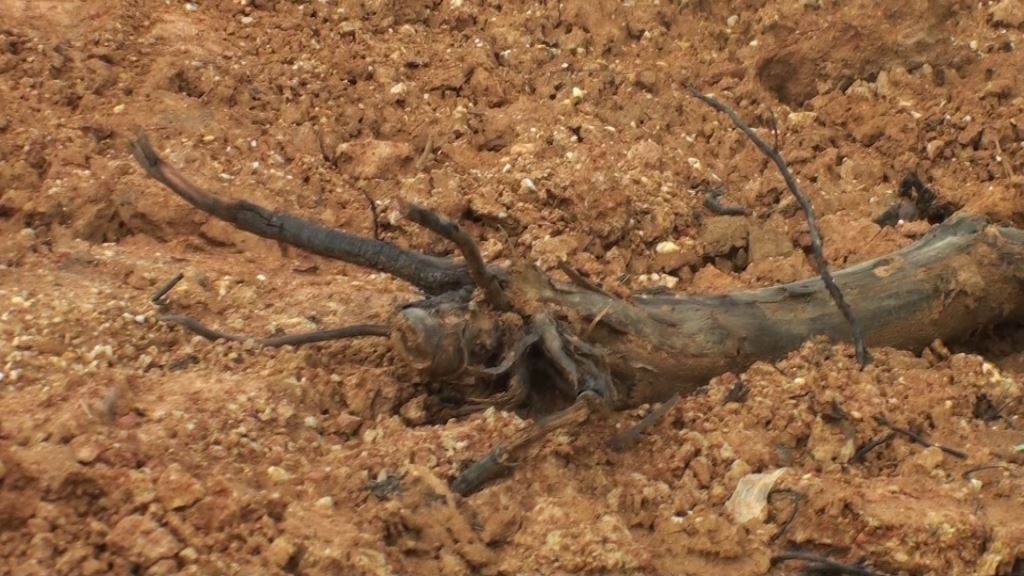 They were however sold to Chinese miners sometime in 2015. That tree you see standing there is what is left".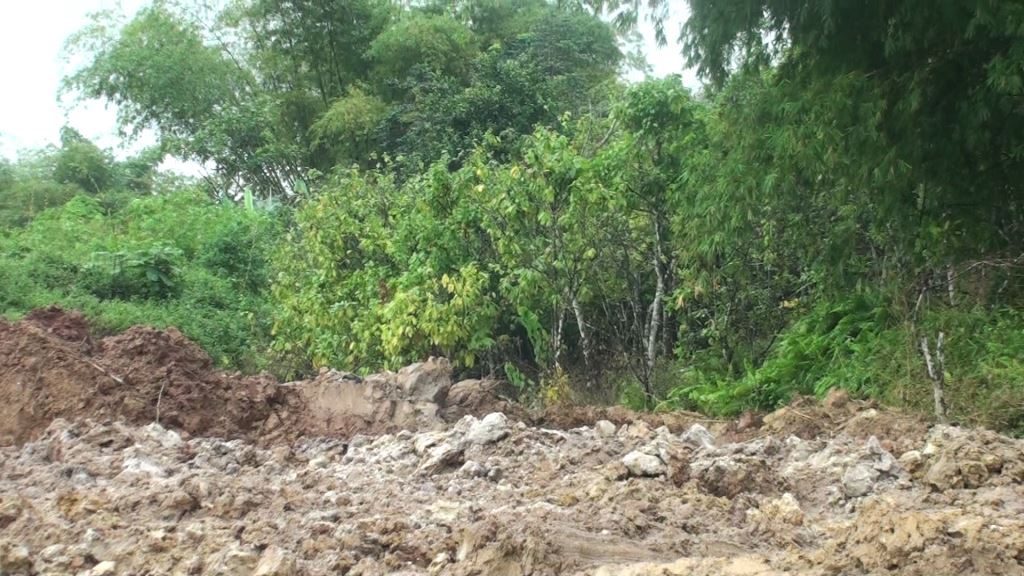 They have mined the area and have moved to another area to continue the degradation; Uncle Manu, a farmer at Ehyireso near Wassa Akropong said.
In Amenfi Central, several hundreds of youth mostly from northern Ghana, who were hitherto employed in cocoa farms have found the "light" to their financial freedom in the pits.
They pack themselves in pick-ups and taxis in the morning to the pits; instead of the farms. As a result, cocoa production has decreased.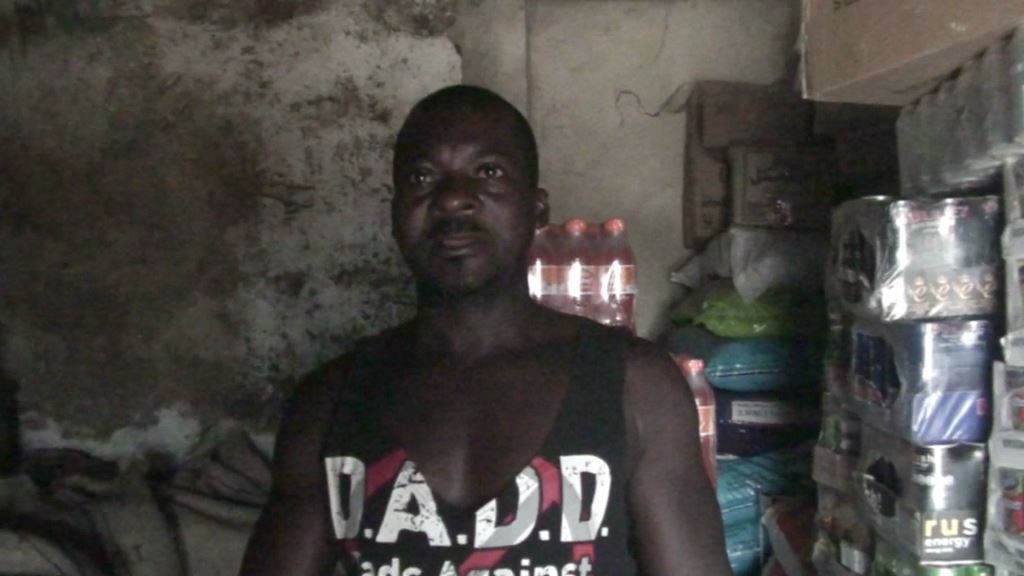 "I have had to restock my warehouse with these soft drinks. Previously, I was buying my cocoa beans only from cocoa farmers in Akropong. In the past, I could buy 2,500 bags in the crop season. But today, warehouse is now full of drinks. The Chinese invasion has caused a lot of damage to cocoa production.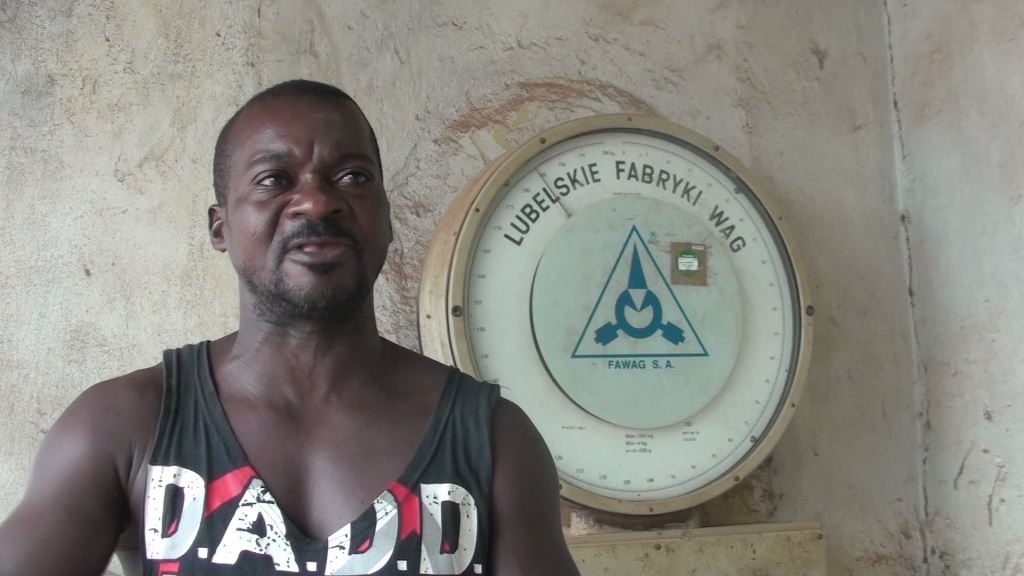 "They are taking down many cocoa trees at Angoaho. Recently, the district officer for Trans Royal was looking for 55 bags. It took me over a month to get that. In the past, without going outside Wassa Akropong, I could easily get it. With the trend, I doubt the government will ever get the 1 million tons projection."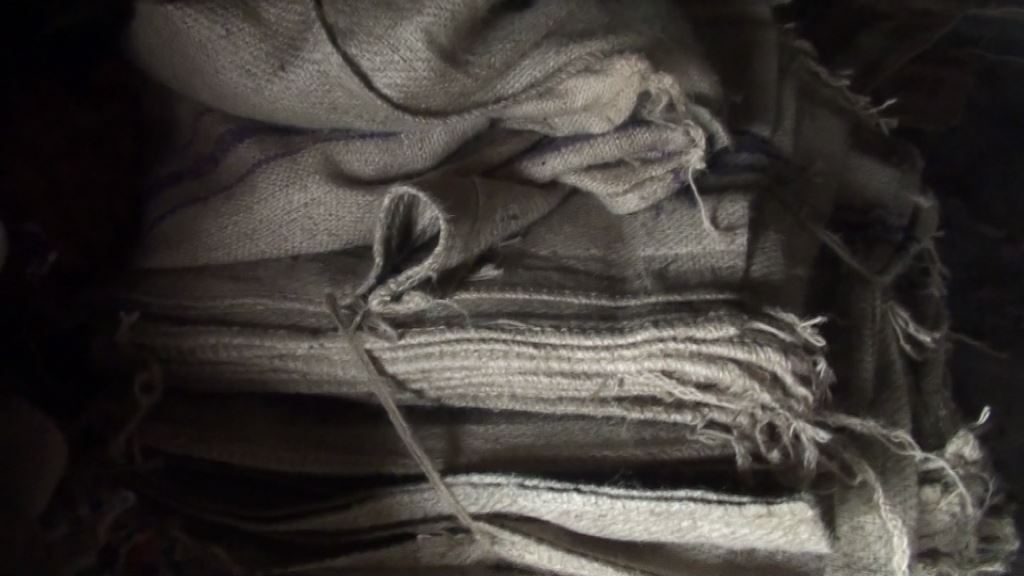 "I will buy any cocoa farm rich in gold"- Illegal Miner
On the face of this threat, there are illegal miners who say they are ready to offer good money to cocoa farmers who are willing to sell their farms to galamsey operators.
"Some of the farmers say their trees are no longer yielding enough for them like it use to be in the past. They tell me constantly. So for me, when any of them is ready to sell their farms to us, I will be ever ready to buy it because that's what I also do for a living….and to those who say we are responsible for the dwindling production of agric, let them be told that we do not force the farmers to sell the land to us, they willingly sell it" Paulina Asante at Wassa Akroppong.
Carats over rice- Agric Director cries out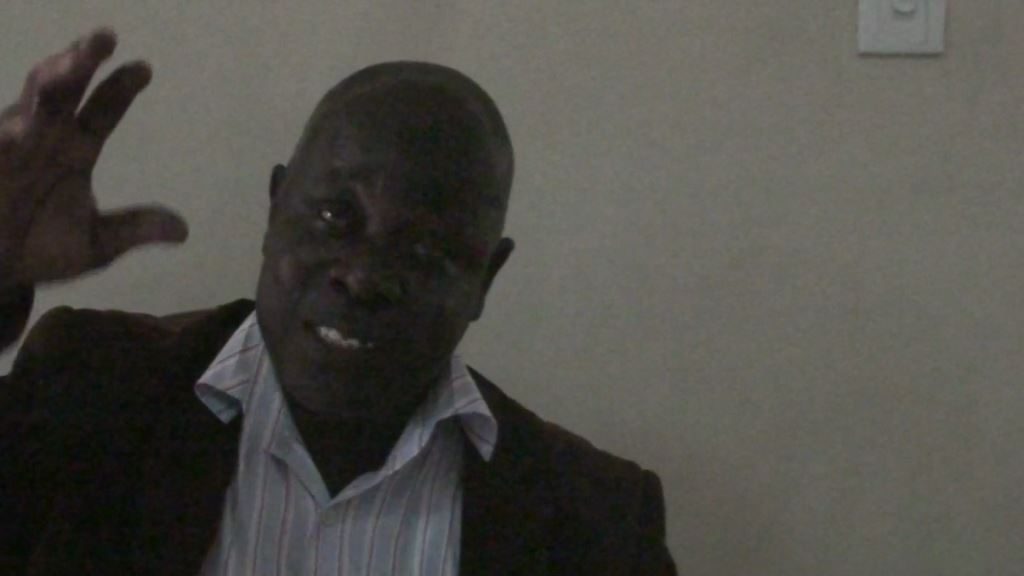 The Wassa Amenfi Central district is also one of the major producers of local rice in the Western Region. Rice grows well in their marshy areas.
"But today, the illegal miners are competing with us for these same areas of lands in the districts. These alluvial illegal miners are also competing for the labor we need. They have better comparative advantage over us in view of the quick returns galamsey guarantees. As a result, labor is very expensive and unreliable. Their activities are having a negative impact on agric in the district", Amenfi Central District Director of Agriculture, Dominic Nyanzu.
"Mining is instant, agric takes years"-Miners
I visited an illegal mining site, some three kilometers away from Wassa Akropong. The site is owned and operated by two classmates James Cudjoe and Richard Ofori. They told me returns from farming come yearly, compared to galamsey's daily returns. At the time of my visit, they were busily working as the sound from their Changfan filled the air.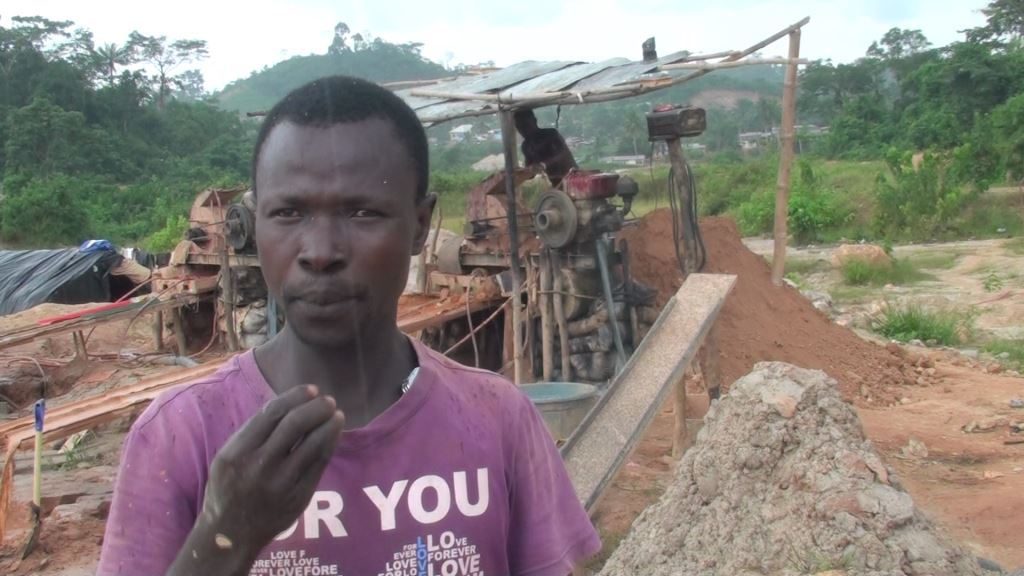 Commenting on why they have chosen illegal mining over farming, James Cudjoe explained that "returns from farming are on yearly basis. But with this one, you could get something for yourself… Planting cocoa, weeding the farms, you will buy this or that, you may not have money either…. You would have to wait for a year before you get returns from farming. The situation may be disturbing when returns from farms do not match up investment".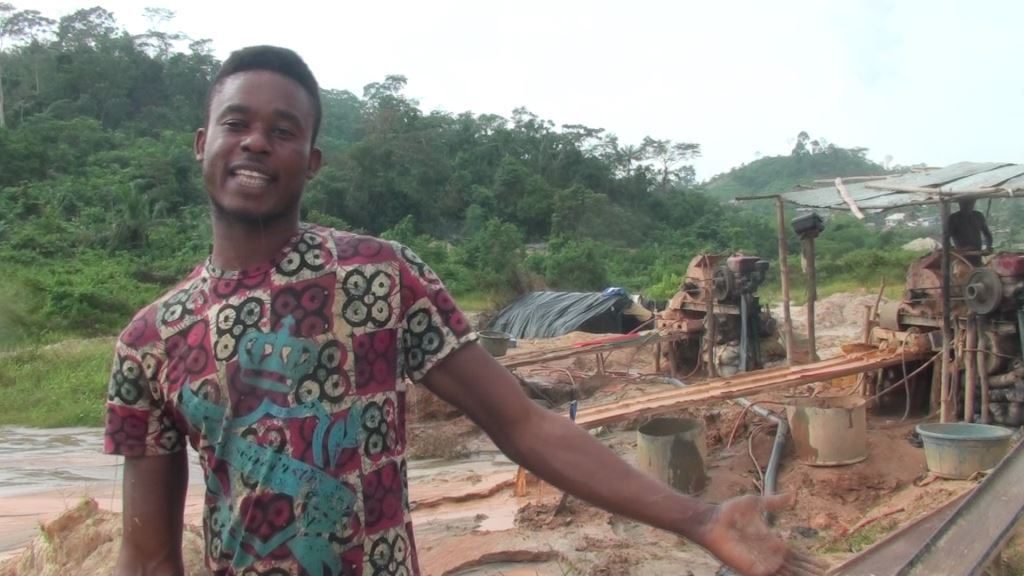 Richard Ofori also noted that "I was farming with my siblings. When we go to market after harvest, the food crops were bought at far cheaper prices. As things stand now, you cannot go into farming without adequate capital. The physical strength alone isn't enough. Some of my brothers and others working here are graduates from universities, Polytechnic and Teacher Training colleges. They are all employed here, after been unemployed for some time.  You understand, so if doing this is serving as my source of livelihood, I will continue doing it".
Clearly, their farming spirit has been dampened by quick returns from illegal mining.
"Food prices are skyrocketing"- Traders
I also attempted to understand the effect of the decision by the youth to mine illegally instead of farming. I did this by speaking to traders who buy foodstuffs to the markets.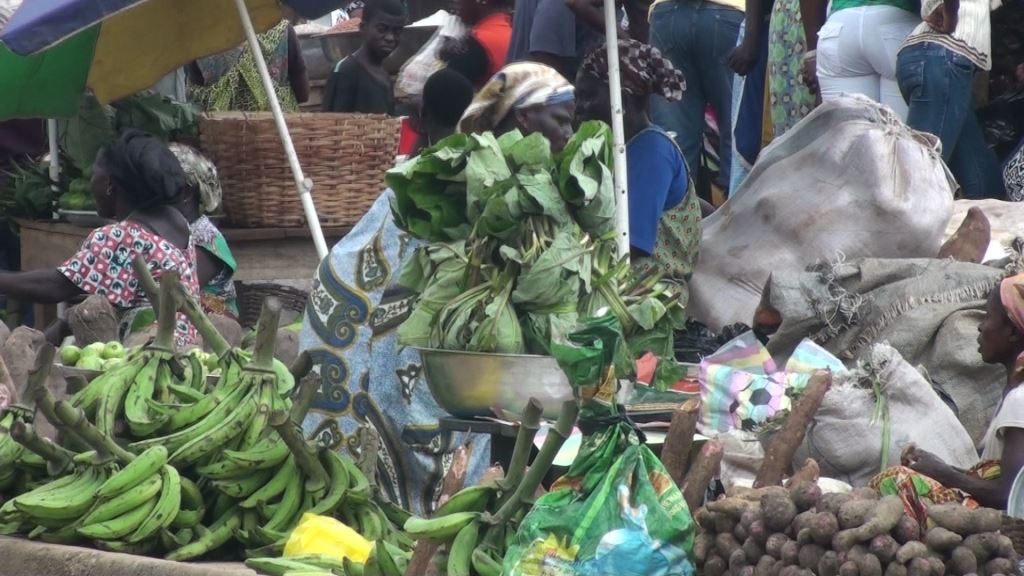 In my interaction with traders at Wassa Akropong and nearby Bogoso markets, the traders expressed worry over the seeming increases in the prices of food brought from the villages. They lament that the prices have shot up even in bumper seasons.
"…So personally, I kept inquiring from our rural customers. Their responses are that, they are not getting the labor they need on the farms. Besides they complained that prices of agrochemicals are up to the roof. The situation gets dangerous when some of us have to transport the foodstuff from far distances to the markets. Transport cost escalates the prices. This prevents fast movement of the goods", Grace Mensah at Wassa Akropong Market.
At the Bogoso market, I witnessed a heated debate between cassava and plantain farmers and their buyers.
The farmers were opposing the low prices the buyers wanted to offer for their produce. They indicated that "farming has become expensive these days".
The buyers were also suggesting that "the high cost impedes fast movement of the foodstuff" some of which are perishable.
The Wassa Amenfi areas are known for cultivating both food and cash crops.
But with the over 2,000 persons estimated to be engaging in illegal mining, agriculture is likely to see a further decline.
More productive lands are by the minutes sold to the ever increasing Chinese in return for a cold hard cash.
A conscious effort is needed to avoid dangerous repercussions  for food security.
–
By: Obrempong Yaw Ampofo