Inesfly Africa, a total insect solutions company in Africa, as part of its aim to eradicate malaria and other vector borne diseases in the country, has painted the Surgical unit of the Ridge hospital in Accra.
This forms part of its Corporate Social Responsibilities, and contribution towards promoting good healthcare in the country.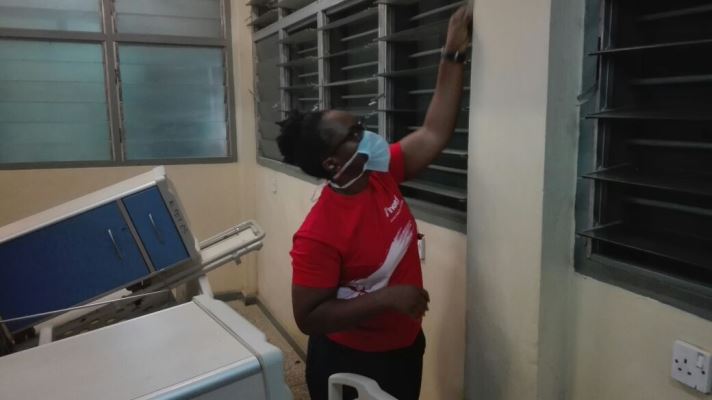 The painting, which took place on the 17th September 2016 at the Ridge hospital, was supported by the Ahaban Green Leaf Foundation and the Berla Mundi Foundation.
The Ridge Hospital, which was built in 1929, to provide healthcare for British nationals during the pre-colonial era, is now considered as a regional Hospital serving a massive proportion of the Ghanaian population and providing healthcare to its environs.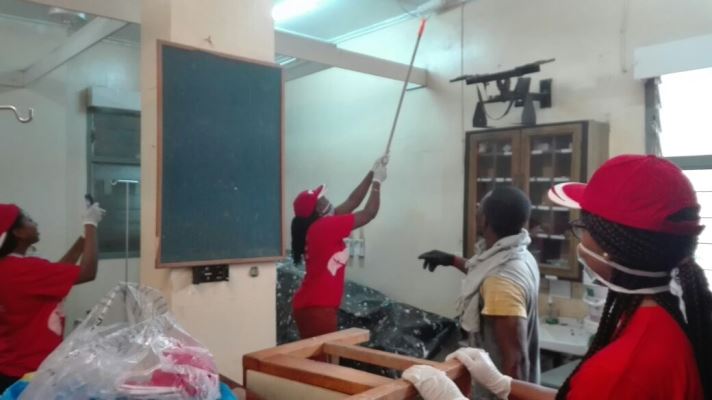 Inesfly Africa over the years has partnered with organizations, NGO's and others, to achieve a mutual goal of better health for Ghanaians.
The Tema General Hospital , Police Hospital , Adabraka Polyclinic  and Just recently The Princess Marie Louise Hospital, one of the few specialist children's hospitals in West Africa, have benefited from Inesfly Africa  .
The Chief Executive Officer of Inesfly Africa, Michael Sjodin, in an interview mentioned that good healthcare is very necessary for the development of a nation "as we need healthy citizens to build a nation, thus it's the aim of the company to effect change in the places that can provide such good healthcare for the nation."
He emphasized that, Inesfly Africa as part of its mission seeks to contribute through their innovative solutions to the improvements of the environment and help eradicate malaria in the country as a whole.
The Inesfly technology, which was developed by its founder and renowned scientist, Dr.Pilar Mateo, consists of polymeric micro-encapsulations that allow insecticides to be released in a gradual and slow manner, thereby prolonging the efficacy and reducing the toxicity of the active ingredients making it completely safe for humans, pets and other animals.
The products are further fortified by the inclusion of insect growth regulators which prevent insects from fully developing and reproducing.
Inesfly Africa, offers a long-term alternative to pest control. From paints, floor cleaners, body repellents and crop protection for the agricultural sector, these products are effective from 2-weeks to 2-years.
About Inesfly Africa
Headquartered in the South Industrial Area in Accra, Inesfly Africa is a subsidiary of Interplast.
Inesfly Africa was established in 2011 to combat vector-borne diseases which are prevalent in Africa. Inesfly products have been approved by the EPA, the GSA and the FDA.
–
By: Philip Lartey/citifmonline.com/Ghana