President John Mahama has challenged the New Patriotic Party (NPP) to produce their manifesto and stop accusing him of plagiarizing their ideas.
According to the president, he directly participated in the drafting of the NDC 2016 manifesto and can vouch for its originality.
"I was directly involved in writing the manifesto for the NDC and so I know everything that is in that manifesto because I participated. People did not just write it and bring it to me; I participated in writing that manifesto so when somebody says we have plagiarized their manifesto I don't think he understands plagiarism. Plagiarism is if you steal from a known document and put in another document. But there is no document known as NPP manifesto that we know about so how can we have plagiarized from a document that does not exist. If that document exists produce it today," he dared the NPP.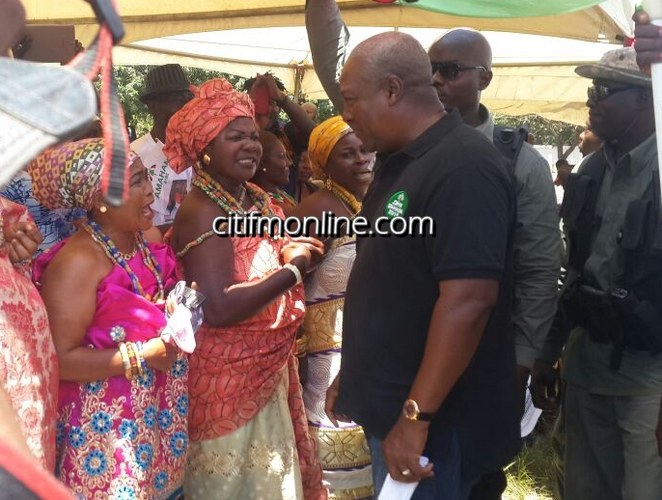 President John Mahama on Tuesday presented highlights of the NDC's 2016 manifesto prior to the official launch on Saturday.
He has subsequently been accused by the NPP of copying their policy ideas especially plans for the provision of some social amenities.
But while addressing chiefs and members of the Ga Traditional Council as well as NC supporters at the Ga Mantse Palace in Kaneshie today [Thursday], President Mahama said he is hopeful Ghanaians would give him a second term mandate on December 7.
"They [NPP] say the will produce it on October 18, that gives them enough time to copy as many things in our manifesto as possible. And so they are free, the ideas are there we have the ideas, we've been governing this country, we are running the programmes, we know where we've come from, we know where we are going. And so we have the ideas to make this country better and we will continue to do the work to move this country to a new pedestal and I'm certain we will win this election and that by 2021 when I leave office, we would have made Ghana one of the model countries in West Africa and Ghana will be the envy of our sub-region," Mahama added.
NDC manifesto rehash of failed old promises – NPP
The Communications Director of the NPP, Nana Akomea, on Wedesday accused the NDC of "stealing" ideas from the NPP's manifesto.
He said the NDC "steals our policies and cannot implement them. They even stole the title of our manifesto. So they have no deep attachment to the principles necessary to drive the promises they give. To them politics is all about ways and means. Nothing to do with actually making lives better."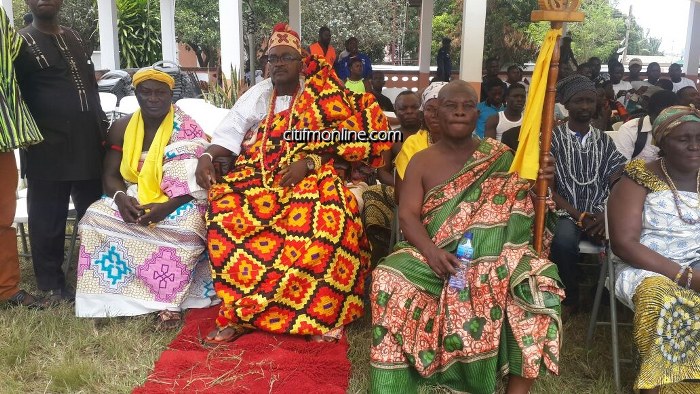 –
By: Godwin A. Allotey & Kojo Agyeman/citifmonline.com/Ghana
Follow @AlloteyGodwin