The Convention People's Party, (CPP), has settled on a businessman, Nana Gabby Nketia as the running mate for its presidential candidate Ivor Kobina Greenstreet for the December elections.
Mr. Gabby Nketia, a politician and a businessman, has worked with both the Ghana Armed Forces and the British Army, and is expected to complement the efforts of Mr. Greenstreet, with his international influence to help enhance the party's chances of winning the elections.
The Communications Director of the CPP, Kadir Abdul Rauf Issifu, confirmed the decision to Citi News.
"For more than a month now, the Convention People's Party has been working very hard to settle the issue for our running mate for the 2016 general elections. Initially, several names came up, numbering up to six, but after we did the SWOT analysis, the party's Central Committee settled on Nana Gabby Nketia. He is a retired diplomat, a traditional ruler and a politician.
"The party settled on him because of his level of exposure and maturity. He is an engineer by profession and he has also been working with the Ghana Armed Forces and the British Army so the party is very hopeful that this duo will lead the process of the new political and economic order in the country. As a retired economic diplomat, undoubtedly he has the international contacts and apart from that he has also served as an adviser to President Kufuor before; so he has a deeper appreciation of the problems of the country," he said.
By this nomination, the party hopes he will effectively complement the Flagbearer, given his deep understanding of national issues.
Nana Gabby Nsiah is married to Monica Nee Kusi and has five children.
Ivor Greenstreet shocks Samia to emerge CPP flagbearer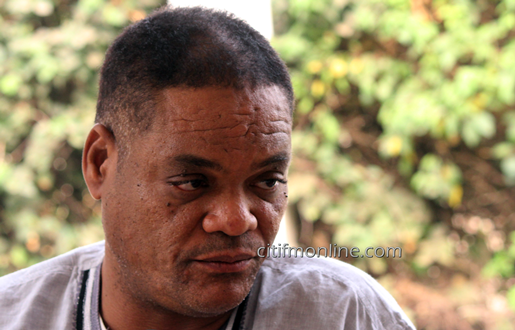 The former General Secretary of the Convention People's Party (CPP), Ivor Greenstreet, was elected as Flagbearer of the party for the general elections during a National Delegates' Congress held in January this year[2016].
Greenstreet fended off competition from Samia Nkrumah, daughter of Ghana's first president, Dr. Kwame Nkrumah who had been widely tipped to emerge victorious.
Certified results revealed that Greenstreet polled well over half of the 1,992 valid votes cast.  His tally of 1,288 votes representing 64.7% saw him easily beat Samia's total of 578 representing about 29%.
The other aspirants Joseph Agyapong and Bright Akwetey polled less than 10% of the votes combined, picking up 82 and 44 votes respectively.
–
By: Marian Ansah/citifmonline.com/Ghana
Follow @EfeAnsah