Voting has begun in Zambia's presidential and parliamentary elections following campaigning marred by clashes between rival supporters.
It is expected to be a tight race between President Edgar Lungu's governing PF party and the opposition UPND led by Hakainde Hichilema.
For the first time, a presidential candidate must win more than 50% of the vote to avoid a run-off.
Mr Lungu narrowly won the last election with 48% of votes.
Observers say Zambia's struggling economy will be a key issue.
Plunging prices for copper, its main export, have closed mines and left thousands unemployed. With economic growth roughly halved, the country asked the International Monetary Fund for help earlier this year.
In addition, Zambia, like other parts of southern Africa, has been hit by a drought that the UN has described as the worst in 35 years.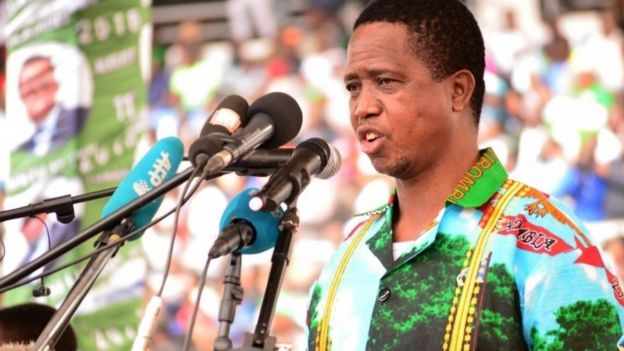 The UPND (United Party for National Development) has accused President Lungu of presiding over the "collapse" of the economy. But the PF (Patriotic Front) says it has a plan to diversify the economy.
A watchdog warned on Wednesday that clashes between rival political groups over recent weeks could keep some voters away.
"Escalating levels of violence may have a negative impact on the elections and reduce voter turnout," the Zambian Elections Information Centre said in a statement.
"Political cadres have increasingly become unruly to the extent that they have shown no regard for law enforcement agents."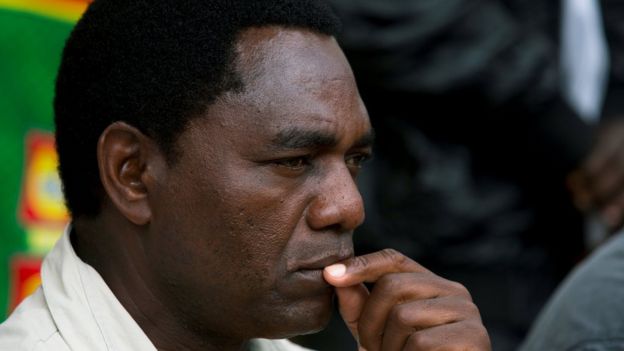 On Tuesday, the head of the electoral commission, Esau Chulu, warned the two front-runners to avoid stirring unrest.
"I do not think that either of you will want to go on record as having been the two political parties who contributed to permanently denting Zambia's record of peaceful elections," he said.
Campaigning was suspended for 10 days in the capital Lusaka last month after a UPND supporter was shot dead during a protest.
As well as the election, Zambians are voting in a referendum on an amended bill of rights.
Poll will close at 18:00 local time (16:00 GMT) and results are expected late on Friday and on Saturday.
–
Source: BBC