Airtel Ghana through its Evolve with STEM initiative has given 100 pupils selected from STEM clubs in the Ablekuma circuit practical exposure to the application of Science, Technology, Engineering and Mathematics (STEM) in the workplace through an educational tour of Seven-UP Beverages Company (SBC).
The pupils from the Mataheko Cluster of Schools, where the company has been undertaking monthly mentoring sessions and established STEM Clubs, were taken on a three sixty degrees tour of the SBC factory covering the entire production, packaging and bottling process of the company's products – Pepsi Cola, Mirinda and Seven-Up.
Food chemists and engineers of SBC explained to the pupils the production process and how STEM is applied in the preparation and packaging of their favourite drinks.
Starting from the filtration process to purifying the water that is used in the production through to the science behind topping up with carbon dioxide during packaging to preserve the freshness of the drinks.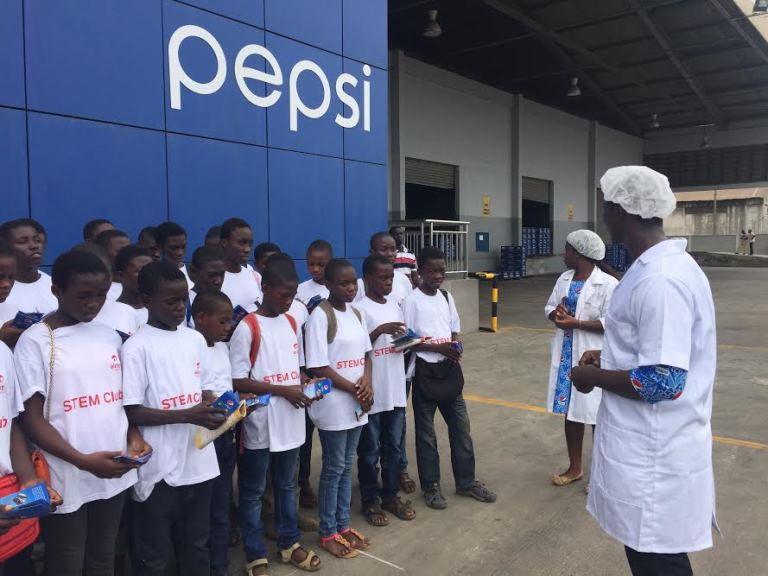 Explaining the rationale behind the tours, Richard Ahiagble, Head of Corporate Communications at Airtel said "This educational tour, the first among many, is to expose STEM Club members to the practical application of STEM and to give these youngsters the opportunity to connect the dots between what they learn in the classroom and how these are practically applied in the real world. Over the last few months, our focus has been to inspire belief and transform mindsets of pupils within the catchment schools through monthly mentoring sessions, science fairs and experiential activities. Now that they are on vacation, we are taking them on these tours to further expand their worldview and shape their thinking.
As a business committed to investing and supporting education in Ghana through our CSR initiatives, Evolve with STEM is Airtel Ghana's way of contributing towards shaping the minds of the next generation of leaders and empowering young people to fully realise their potentials".
"Our gratitude goes to Mr. Atul Mohod, CEO of SBC and his team for hosting our youngsters and giving them an incredible experience and to the parents and teachers of the Mataheko Cluster of Schools who have supported this initiative since we launched it in December 2015," hee concluded.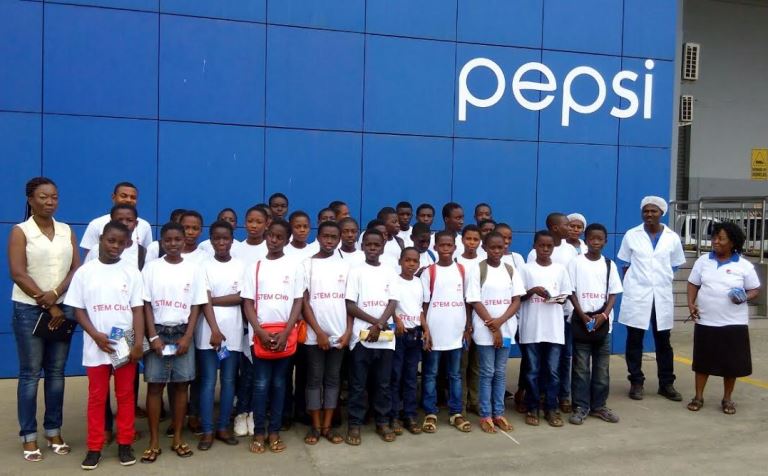 Over hundred pupils and teachers from three schools within the Ablekuma Circuit signed up in June this year to join STEM Clubs set up by Airtel Ghana under the company's Evolve with STEM initiative. [Read more here]
The company, which is renowned for its contribution to education in Ghana, is currently carrying out a campaign on social media dubbed STEM Champions campaign. The platform is promoting people and organisations that are using STEM to solve local problems as living proof of what STEM education can do to leapfrog development on the continent.
The Evolve with STEM initiative has impacted some 2,000 young minds since its inception in December 2015. Airtel Ghana has received several awards in CSR including Best CSR Company for Education at the Ghana CSR Excellence Awards 2015.
–
Source: Airtel Ghana