The Ghana Police Service has indicated that it is working with other emergency rescue and relief agencies including the National Disaster Management Organisation (NADMO), Fire Service and the Ghana Armed Forces among others, to deliver rapid support in case of any emergency that might occur during the rainy season.
Accra experienced a downpour to the magnitude of 123 millimetres on Thursday, resulting in flooding in most suburbs.
[contextly_sidebar id="hDyN91rqBiI2T3Pze3rhEsNi4tD0x2UP"]The Ghana Meteorological Agency has predicted more rains in the coming days.
A statement from the Public Affairs Unit of the Police Service stated that "the Police Service is complementing the efforts of available patrol teams to visit areas liable to flood within their respective jurisdictions to ascertain the situation and respond accordingly."
It further entreated all residents, particularly those in flood prone areas to be mindful of the times and observe basic safety tips including:
Relocating families valuables and movable properties to safer locations (if possible)
Target high buildings and heights in times of flooding and call immediately for assistance
Park vehicles and wait for heavy rains to subside before embarking on journeys
Children of school going age should be assisted to and from school regularly
Assist rescue workers who come to help during floods and avoid salvaging properties at the detriment of life.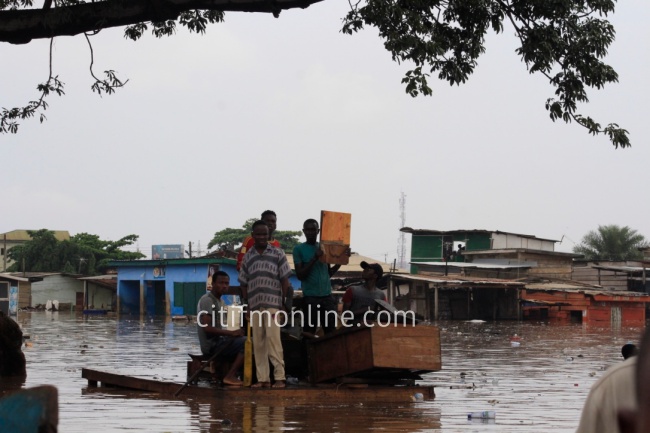 Military rescue lives at Odawna
Some military personnel on Thursday  June 9, rescued residents of Odawna, who were trapped by flood waters from torrential rains.
Soldiers from the 48 Engineers Regiment arrived at Odawna with boats, to rescue the residents after Cit News reported that the rains have ravaged homes in the area.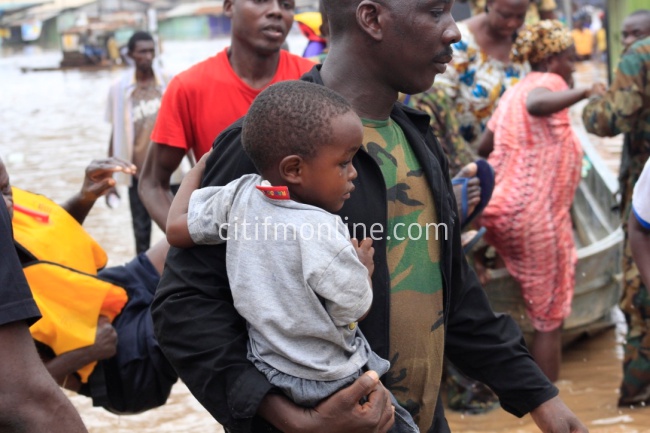 –
By: Marian Ansah/citifmonline.com/Ghana
Follow @EfeAnsah