Some motorists in Tema are planning a demonstration over the poor state of their roads in the municipality.
The drivers who ply the Ashaiman-Lashibi-Klagon through to Nungua roads say several attempts to get authorities to fix the deplorable roads have proved futile.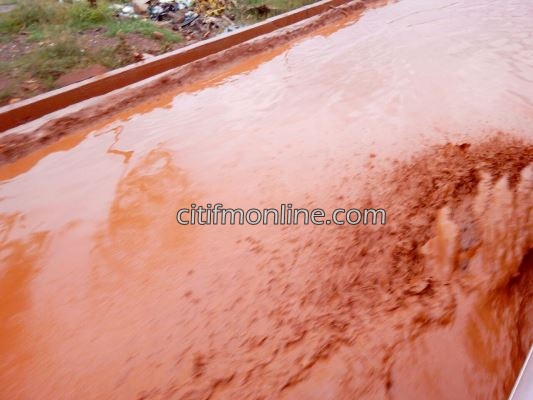 Citi News' Tema Correspondent Elvis Washington reported that "the roads which are yet to receive asphalt overlays always deteriorate during the rainy season."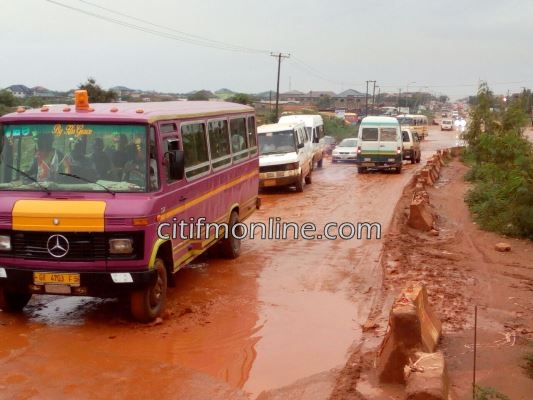 "In Tema some roads within communities 11, 4, 6 and 5 , 2, 9 have deteriorated as drivers have to dodge potholes or risk falling into them," Elvis added.
Drivers blame TMA for poor road maintenance
Some of these drivers have blamed the Tema Metropolitan Assembly for poor road maintenance.
A driver who spoke to Citi News said "the potholes are like a pit and cars get stuck on the road everyday. When we complain about the nature of the roads, they just do patches but the roads deteriorate again within two or three days."
Elvis further stated that the Nungua Barrier through Lashibi, Klagon to the Ashaiman , Adjei Kojo underpass road is" also another headache to drivers."
According to him, "drivers have no choice than to use first and second gear with half crutch on that stretch."
"Drivers have to ply the road with caution or risk the breakdown of their vehicles or getting stuck in the mud."
–
By: Marian Ansah/citifmonline.com/Ghana
Follow @EfeAnsah