Miss Great Britain 2015 has been stripped of her title after having sex on reality television show Love Island.
Zara Holland, who won the title last year, is now appearing as a contestant on the ITV series that attempts to match single men and women up in Mallorca with the hope of them forming a relationship.
While Bowen got called a "muppet" by his male counterparts before being told he'll "probably get away with it", Holland was widely criticised by her housemates.
Holland was shown visibly upset on Thursday's episode and said she was "mortified" and fearful of being judged.
The official Miss Britain competition then announced "with deep regret" that Holland had been "de-crowned" as Miss Great Britain.
A statement issued by the competition's organisers said: "Although Miss Great Britain is the oldest pageant system in the UK, we pride ourselves on promoting the positivity of pageants in modern society and this includes the promotion of a strong, positive, female role model in our winners.
"The feedback we have received from pageant insiders and members of the general public is such that we cannot promote Zara as a positive role model moving forward.
"We wholly understand that everyone makes mistakes, but Zara, as an ambassador for Miss Great Britain, simply did not uphold the responsibility expected of the title."
The organisation also announced the title had been passed to the first runner up, Deone Robertson. Organisers also said they would meet Holland when she returns to the UK as she is still taking part in the show and therefore unaware of the decision.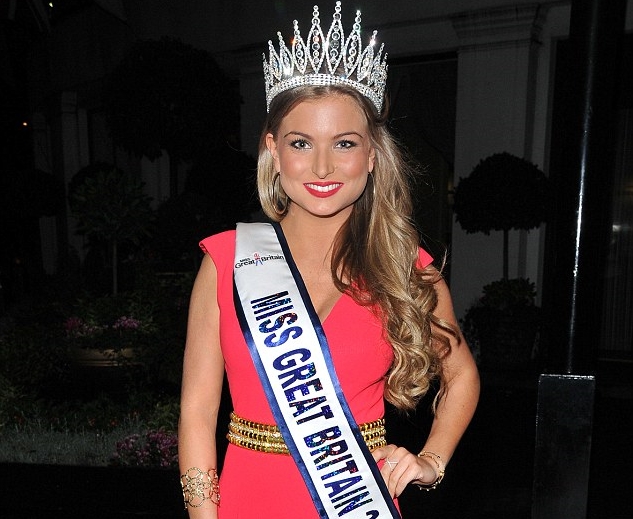 The decision has prompted widespread outrage, with social media users branding it "misogynistic" and criticising the organisation for "publicly condemning a woman for having sex".
Miss Great Britain then issued another tweet, saying "they have no problem with sex" but can't "condone what happened on national TV".
The show's presenter, Caroline Flack, came to the contestant's defence asking if we are "living in the dark ages".
Representatives for Miss Great Britain and ITV did not immediately respond to a request for comment
–
Source: Independent UK