President John Dramani Mahama has reiterated his administration's commitment to ensuring quality delivery of education in the country.
His latest assurance came as he presented 500 vehicles to educational institutions across the country in a ceremony today [Tuesday], as part of the latest leg of his 'Accounting to the People' tour in the Greater Accra Region.
[contextly_sidebar id="e2JYWrL2uLzk4lNcLeywObO2tFdKNdTy"]The 500 vehicles consisted of 100 Nissan Navara pickups, 100 Mahindra pickups, 200 33-seater buses and 100 66-seater buses.
Presenting the vehicles in Accra, President Mahama asserted that his government would not renege on efforts to ensure quality education across all levels.
"We have begun vigorously to construct new schools at the basic and secondary level and we are also expanding infrastructure in existing educational institutions," he said.
In line with government's commitment to improving education, President Mahama further stated that "the provision of these vehicles therefore will enhance the efficient and effective delivery of quality in this country."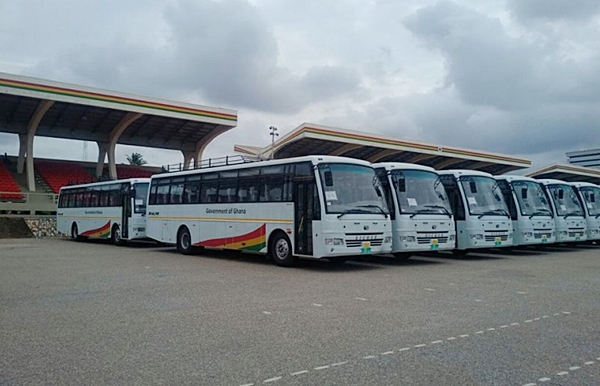 He outlined the beneficiaries of the new vehicles as "the new community day senior high schools, our existing public colleges of education, newly absorbed colleges of education, schools in our newly created districts, our special needs schools, our polytechnics that are soon to become technical universities in September, our public universities, a few private universities and existing senior high schools that have never benefited from the distribution of vehicles."
–
By: Delali Adogla-Bessa/citifmonline.com/Ghana