President John Mahama has inaugurated 1,500 housing units at Ningo in the Greater Accra Region as part of the phase one of  the affordable housing project.
The entire project is expected to produce 5,000 housing units for low and middle income earners in the country.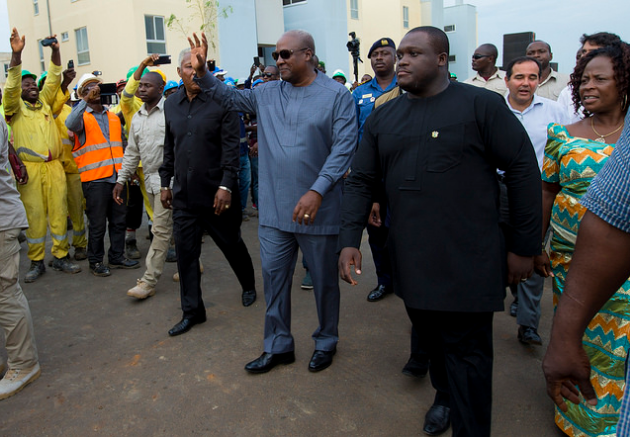 President Mahama cut sod for the project in 2013 when he said the construction was aimed at halving Ghana's 1.7 million housing deficit by 2016.
Speaking at the inauguration which formed part of the President's accounting to the people tour of the Greater Accra Region on Tuesday, he said other housing units under construction will help solve the nation's housing deficit.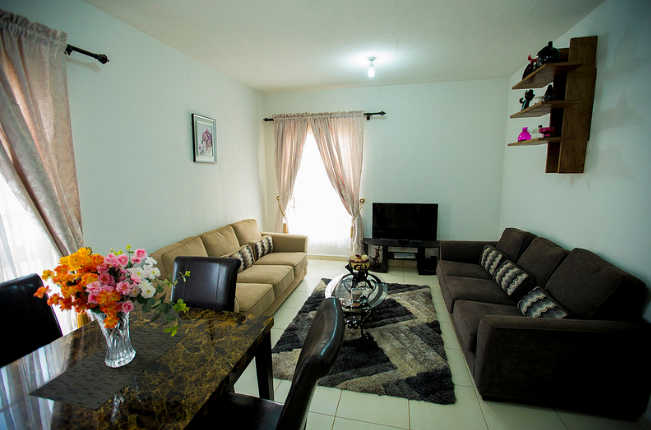 "We cut the sod a few years ago for work to begin and work has been ongoing. It's supposed to be the first phase which is 1,500 housing units, the entire project is 5,000 units, and we started with 1,500 units. These are some of the 1,500 units you can see physically. I'm saying physically because there are some people who see but refuse to see and they said these buildings are photoshop. After this visit, I don't know what else they will do; maybe they will photoshop the building behind me as I stand here but these are real."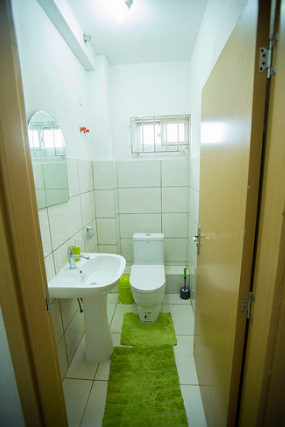 He said "if they like, I can organize an excursion for them to come here and see for themselves what is happening here."
President Mahama added that there are other housing units government was building including "the Nyameduah Estate at Kpong, we have the Labadi Villas, we are completing the affordable housing units that President Kufuor left for us, State Housing Corporation has finished their part and SSNIT is working on the other part to finish it. All these housing units will be made available to the people of Ghana to solve our housing problems."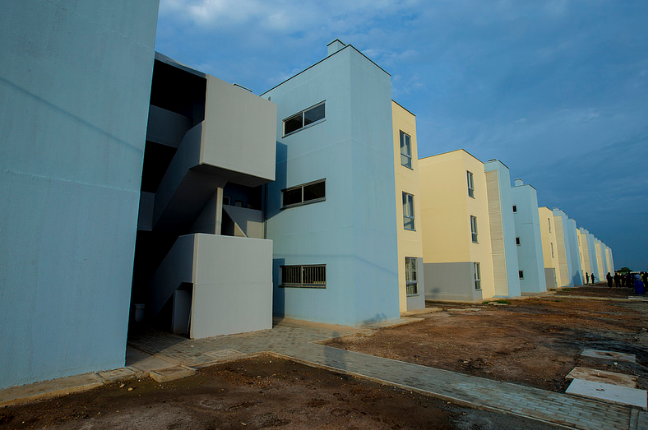 President Mahama also announced the construction of a 2,000 acre industrial free zone enclave in the area.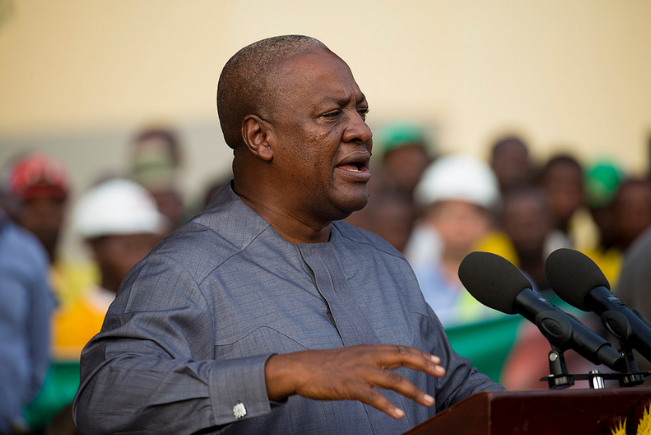 "Just down the street we are starting a new industrial free zones enclave and I'm sure when you pass there you will see work ongoing. It is a 2,000 acre industrial estate and we are hoping that textile, electronic and heavy industrial companies will all locate there so that they create jobs for the people of this area," he added.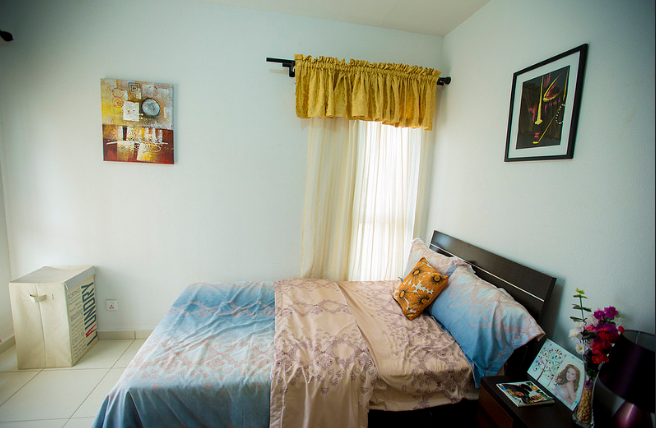 –
By: Godwin A. Allotey/citifmonline.com/Ghana
Follow @AlloteyGodwin