President of policy think tank, IMANI Ghana, Franklin Cudjoe has called for the head of the Chief Executive of the Accra Metropolitan Assembly (AMA), Alfred Oko Vanderpuije over the recent flooding in the city.
According to him, Mr. Vanderpuije should be sacked or forced to resign because his promise to end  that flooding in 206 has proved futile.
Oko Vanderpuije had noted that the AMA had desilted the main drains and obstacles that cause flooding.
"The commitment to make sure that we remove all obstacles, distill and dredge the Korle and the Odaw to ensure free water flow will continue unabated. That is my assurance to the people of Accra and indeed the whole nation that the people's capital is ever safe than before… last week we had three or four days of severe rains and the city was able to withstand the circumstances and the aftermath of the rains… we will be very steadfast in our monitoring of the environment to ensure that we do not allow people to build in our waterways," he added.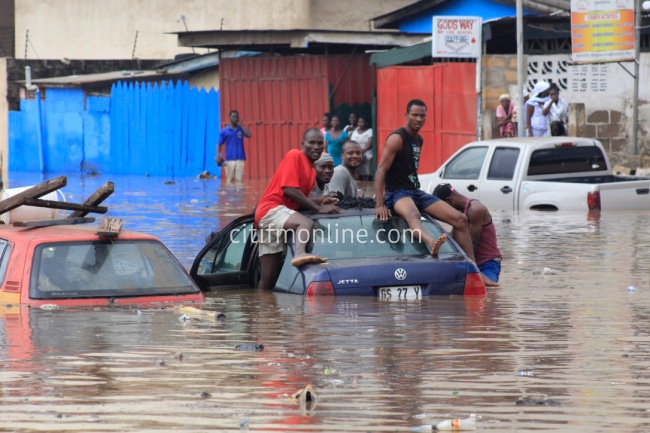 [contextly_sidebar id="daE0FXgHMHH53qy27Ywg9FPWqspk5V9f"]But days after the Mayor's comments, Accra recorded another flooding on Thursday leading to the destruction of properties worth thousands of Ghana cedis; but for the intervention of the military, some lives would have been lost.
The heavy downpour flooded low-lying parts of the capital, including Adabraka, Circle, Airport Residential area, Alajo and Teshie Nungua, Odawna among others.
Technically incompetent
Speaking on Citi FM's News analysis programme, TheBig Issue, Franklin Cudjoe argued that Oko Vanderpuije's made a "technically incompetent" comment hence must be fired.
"The Accra Mayor should have been sacked or resign by now. It's not about no people dying. Last year, when these numbers died, this guy came around with a litany of explanations and this time around he was singing praises…this is the resign why I want him to be sacked or resign."
"Those comments were technically incompetent because he had not spoken to his engineers, if he had one. If they had advised him properly he wouldn't be making those vain glorifying statements. It's completely absurd to live in a country that is supposed to be one of the best attractors of investment and to have a city that can come to a standstill after few minutes of rain," he added.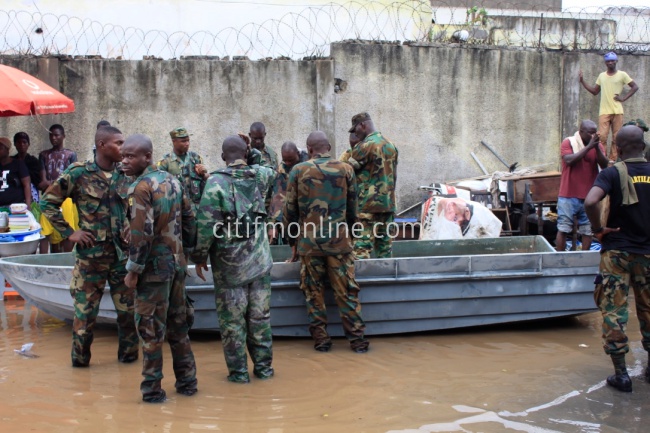 Applaud AMA boss for reducing effect of flooding
But Abraham Amaliba, a member of the governing National Democratic Congress' (NDC) legal team who was also on the show said government and the AMA boss should be applauded for reducing the effect of flooding in the area.
To him, the flooding would have been worse if the Odaw and Korle drains had not been dredged.
He said some 480,000 tonnes of silt have been removed from two water bodies.
"Wise Ametepe from the NADMO indicated that this time round the Odaw did not over flow but just that the tributaries running into the Odaw were blocked because of human activities and that caused the flooding."
"Let's give credit where it is due, we've all seen the dredging that is going on at the Odaw River and Korle lagoon, we've seen men there working, they are removing the silt. We can only commend what they are doing and say that we need more of that but to make it look like there hasn't been any work at all and that since June 3 last year we have thrown our hands in despair that is where I want to depart from…we should be crediting people who have ensured that the havoc this time has reduced. We are talking about the AMA…for the dredging and ensuring that the Korle Lagoon is not overflowing," Amaliba added.
–
By: Godwin A. Allotey/citifmonline.com/Ghana
Follow @AlloteyGodwin