Dr. Mahamudu Bawumia, running mate for the New Patriotic Party (NPP), has blamed the perennial flooding in the country especially Accra, on the "collective failure" on the part of leaders and Ghanaians in general.
According to him, such situation persists because issues relating flooding have not been prioritized.
"It looks like every time it rains we have these problems and then we promise ourselves that we will fix the problem and then the next rainy season comes and it is the same problem. I think it is a collective failure on our part as a country. These things should be solved."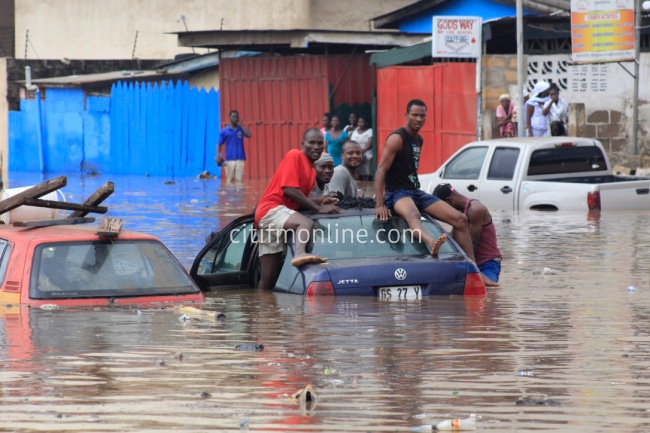 "We should all collectively blame ourselves for these problems because we haven't prioritized some of the basic needs that have to be taken care of if we are to make progress as a country," he added.
Dr. Bawumia made the comments on the Citi Breakfast Show on Friday.
Flooding in Accra
Accra experienced a heavy downpour yesterday [Thursday] resulting in flooding which made some areas inaccessible.
The rain, which started around 4:00am, continued till about 1:00pm.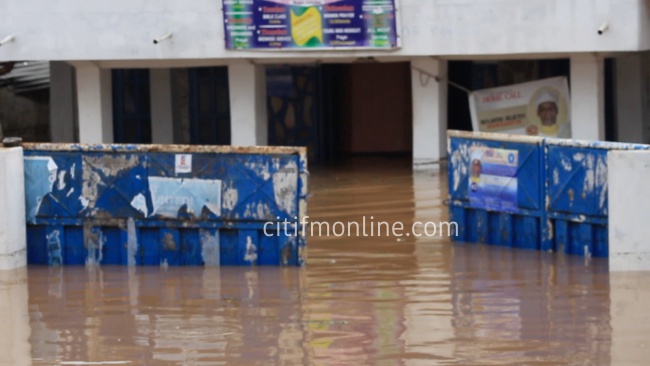 After a break at 1:00pm, it started again with severe storm around 5:00pm for about three hours.
Places like the Kwame Nkrumah Circle, Kaneshie, Adabraka, Awoshie and Tema among others, were some of the worst affected areas.
June 3 disaster
A flood incident amidst fire at the Goil filling station at the Kwame Nkrumah Circle in Accra on June 3, 2015 caused the death of over 150 Ghanaians.
–
By: Godwin A. Allotey/citifmonline.com/Ghana
Follow @AlloteyGodwin,