citifmonline.com has sighted a document explaining the symbols in the controversial Electoral Commission's (EC) new logo.
According to the document;
The circle represents unity; singular and unified in its purpose – OUR DEMOCRACY
The blue of the circle represents the Stability and Independence of the Commission
The inward moving arrows reflect all the people of Ghana EQUALLY coming together for the common purpose – the right to select their political leadership
The use of the red, gold and green represents our country Ghana
The Whole identity represents a unified common purpose and vision and DEMONSTRATES our INDEPENDENCE as an institution.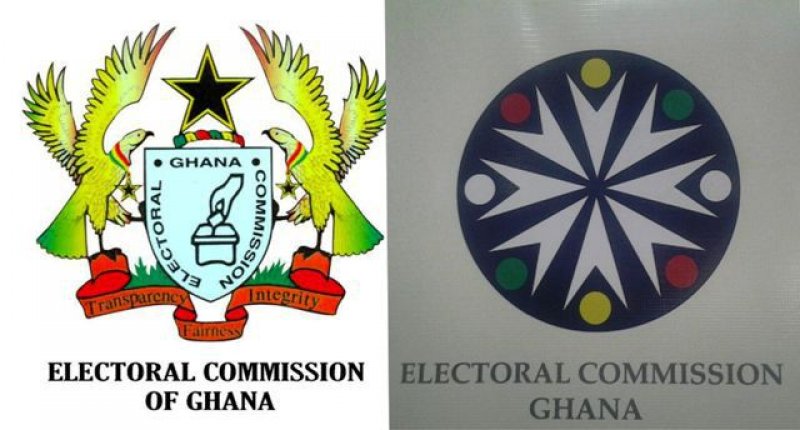 Controversy over new logo
A new logo, which appeared in place of EC's original logo, had generated a lot of debate amongst the public with some suggesting that the Commission must not change the original one.
While others have criticized the logo as not being original, others say it is of poor quality and does not communicate the functions of the commission. Some critics have also said the timing of the new logo was improper.
Logo debate needless
President Mahama at a quarterly meeting with the members of the Council of State,  said the logo debate was needless.
" How is a logo going to affect the quality of elections in this country? I don't think it's a discourse that we should be splitting heads on. I think that our Electoral process has inherent safeguards in it that any serious political party can ensure that it polices that election and ensure the integrity of the election," he said.
Ghana risks suit over EC's 'copied' logo
Private legal Practitioner and lecturer at the University of Ghana School of law, Dr. Poku Adusei, described as worrying the issues surrounding the Electoral Commission's yet to be launched new logo.
Dr. Adusei, who specialized in copyright law, said the new logo exposes the Commission and Ghana to a protracted legal battle if it was found to have been unlawfully copied from another entity.
–
By: Mawuli Tsiaka/citifmonline.com/Ghana