High levels of immigration to the UK make building a cohesive society impossible, the home secretary is set to say.
Theresa May will use her speech at the Conservative Party conference to say Britain does not need immigration in the hundreds of thousands every year.
Net migration into the UK currently stands at a record high.
London Mayor Boris Johnson will also address the party, saying welfare reforms must protect the low paid.
Mrs May will say those on "both extremes of the debate" conflate refugees who need help with economic migrants who want to live in a more prosperous society.
'Allow control'
"Their desire for a better life is perfectly understandable, but their circumstances are not nearly the same as those of the people fleeing their homelands in fear of their lives," she will say.
"There are millions of people in poorer countries who would love to live in Britain, and there is a limit to the amount of immigration any country can and should take.
"While we must fulfil our moral duty to help people in desperate need, we must also have an immigration system that allows us to control who comes to our country."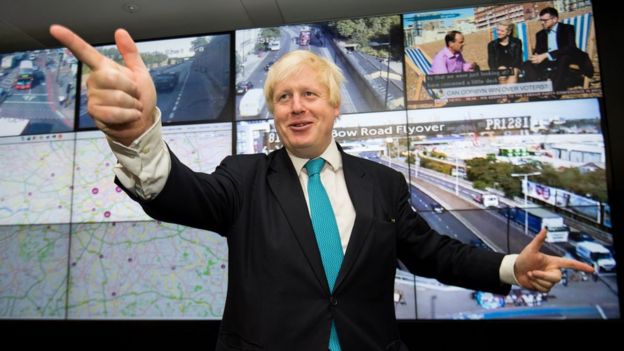 The home secretary will also warn of the pressure immigration places on infrastructure and public services.
"Because when immigration is too high, when the pace of change is too fast, it's impossible to build a cohesive society," Mrs May will say.
"It's difficult for schools and hospitals and core infrastructure like housing and transport to cope. And we know that for people in low-paid jobs, wages are forced down even further while some people are forced out of work altogether.
"But even if we could manage all the consequences of mass immigration, Britain does not need net migration in the hundreds of thousands every year."
She will cite statistics from the Organisation for Economic Co-operation and Development (OECD) and the House of Lords economic affairs committee which she says shows the net economic and fiscal effect of high immigration is "close to zero".
"So there is no case, in the national interest, for immigration of the scale we have experienced over the last decade."
Leadership clues
Net migration – the difference between the number entering the country and those leaving – rose by 50% to 318,000 last year – with sharp increases from inside and outside the EU.
A total of 641,000 people moved to the UK in 2014, according to the Office for National Statistics.
This led Prime Minister David Cameron to say he would not "cave in" and abandon his target of reducing net migration below 100,000.
Meanwhile, Boris Johnson is expected to tell the party conference that any welfare and tax reforms must not reduce support for "the hardest working and lowest paid".
"Shops workers, cleaners, the people who get up in the small hours or work through the night because they have dreams for what their families can achieve – the people without whom the London economy would simply collapse," he will say.
"[These are] the people Labour is leaving behind and then there is an even more important requirement.
"Because if Labour is once again becoming the party that pointlessly bashes the rich it is we who give everyone the tools to make their own lives and their own successes."
BBC political correspondent Alex Forsyth says that with talk of who might succeed Mr Cameron continuing on conference sidelines, both speeches will be closely watched for signs of any leadership ambitions.
–
Source: BBC