Dozens of migrants have drowned in the Mediterranean after a boat sank south of Sicily, the Save the Children aid group says.
It says survivors reported that many people fell into the sea as a rescue vessel was approaching.
The survivors arrived in the city of Catania on Tuesday.
At least 1,750 people have died this year trying to cross the Mediterranean, a 20-fold increase on the same period in 2014.
Giovanna di Benedetto, Save the Children's representative in Catania, said the latest sinking is thought to have happened on Sunday, but the exact toll was not known.
"They [survivors] said there were 137 people aboard an inflatable boat that deflated or exploded – it wasn't clear – and that some of them fell overboard," Ms di Benedetto told AFP news agency.
"Some said 'very many' died, others said 'around 40'," she added.
Over the weekend more than 5,800 migrants were rescued and 10 bodies recovered off the Libyan coast, according to the Italian coastguard.
Italian and French ships picked up survivors from wooden and rubber boats in 17 separate operations.
The latest deaths come as naval chiefs from 26 European countries are due to discuss the migrant crisis at talks in Naples, southern Italy.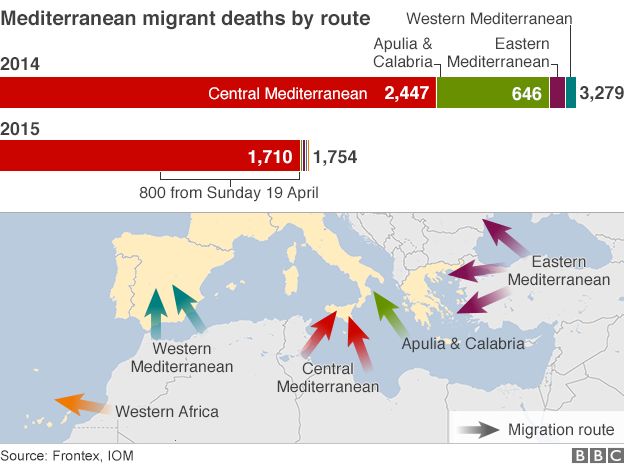 –
Source: BBC