Neymar has put himself at the risk of punishment by FIFA after wearing a pair of Beats by Dre headphones—a brand banned from the World Cup due to the governing body's deal with Sony—during a press conference in Brazil.
The Samba star, who is one goal behind upcoming opponent James Rodriguez in the battle for the tournament's Golden Boot, went against the rules when confirming his recent fitness issues are nothing to worry about, reported by Jack Gaughan of the Daily Mail:
The incident comes after world governing body FIFA struck an agreement with Sony for the rights during the month-long showpiece.

[…] Players from all 32 competing countries were told they mustn't wear Beats' product during media briefings and on matchdays. They were all sent free pairs of Sony's gear to wear, but few have been spotted using them.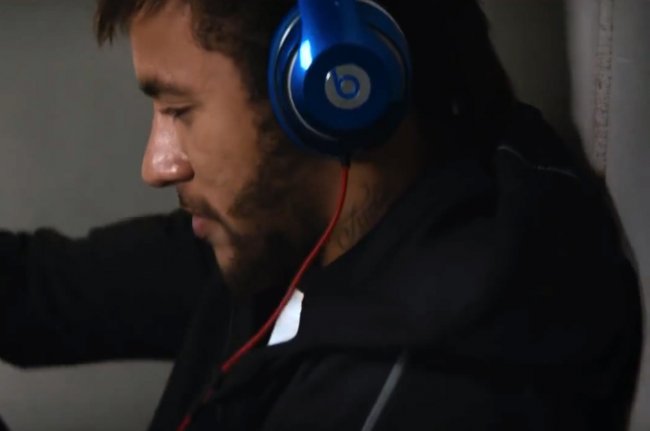 Uncredited/Associated Press
Neymar starred in a popular Beats advert before the competition began, placing him in a difficult position between personal sponsors and those who have struck a deal with FIFA. His decision to stick with the product he previously promoted only forces a stronger impact on potential buyers, according to marketing expert Ellen Petry Leanse, via Gaughan.
"When fans see World Cup athletes wearing Beats in their downtime, by choice, it has as much impact as seeing them lace their Adidas (boots) or sip a sponsored beverage," said Petry Leanse, who used to hold chief executive positions at both Apple and Google.
FIFA does have precedent when dealing with players who flaunt brands in situations they should refrain from. Back in 2012, former Arsenal striker Nicklas Bendtner was fined £80,000 and banned for one match after exposing his Paddy Power-encrusted underwear during an international showing with Denmark.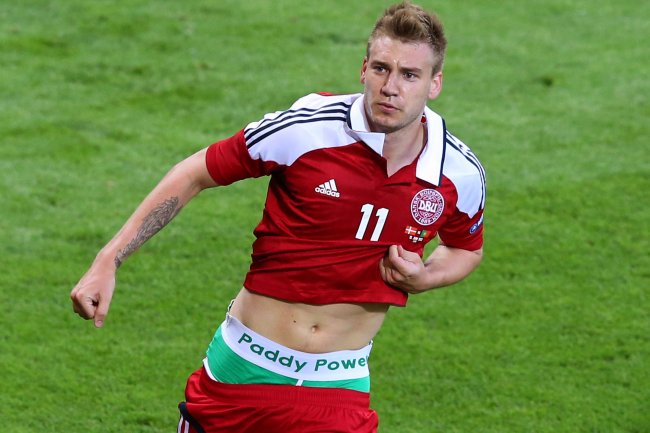 Alex Livesey/Getty Images
Neymar's similar offence obviously wasn't on the pitch, but it does rebel against laws specifically set by FIFA for the current tournament.
Such behaviour, and the tendency to dominate the spotlight, is exactly why Fulham manager Felix Magath recently said he wouldn't take the Brazilian forward to Craven Cottage.
The opinionated boss said, "I probably wouldn't even take him for free," during an interview with German television channel ZDF, per Kit Holden of the Daily Mail.
He prefers "team players" in the shape of Thomas Mueller and Bastian Schweinsteiger, not those who are famed for winning matches with a moment of individual brilliance. He may also prefer those who steer clear of infuriating the authorities by wearing banned products during FIFA-related functions.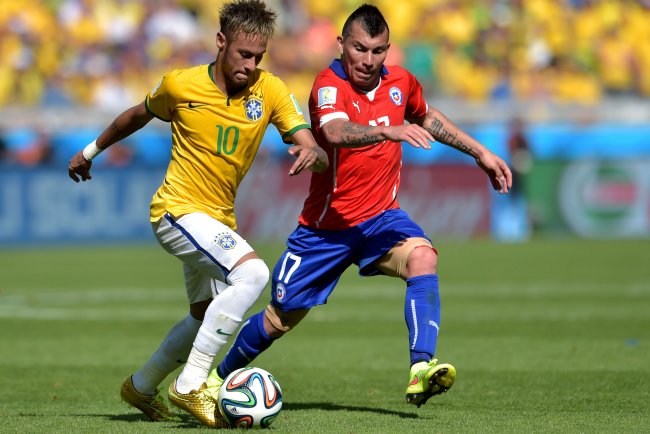 Buda Mendes/Getty Images
Neymar's play at the World Cup has acted as an advert for what makes him one of the tournament's most exciting individuals. Blessed with tremendous pace and the grace to dribble through defenders without being touched, he is Brazil's main threat across the forward line. Although Chile marked him out of the game during the recent round-of-16 tie, he held his nerve to score a crucial penalty.
Luiz Felipe Scolari will certainly hope FIFA turns a blind eye to the incident in which Neymar is sure to get a stern telling off.
Without him, Felipao's team would struggle to maintain the same intense tempo and consistent threat down the left. Brazil face a difficult test against Colombia in Friday's quarter-final showing, a match in which Neymar will hope to find his rhythm once more.
–
Source: Bleacher Report