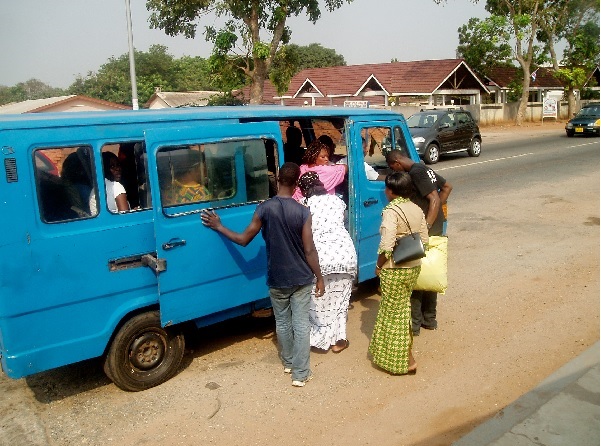 Transport fares are expected to inevitably go up following the upward adjustments in fuel prices by the National Petroleum Authority.
The Greater Accra Chairman of the Ghana Private Road Transport Union (GPRTU) in an interview with Citi News hinted that prices in transport fares will most definitely be increased.
According to the Chairman of the GPRTU, Yaw Manu the union will meet on Thursday to discuss the recent 7 percent increase.
"We have arranged a meeting on Thursday; the previous time they increased it and we didn't increase our fares, but now that they have increased fuel prices for the third time we are also meeting to increase our fares, " he stated.
The NPA announced new petroleum prices on Tuesday. Petrol has gone up by about 7.06percent, diesel by 5.25 percent and Liquefied Petroleum Gas (LPG) by 4.74 percent.
A litre of petrol is going for GHS 2.73, Diesel at GHS2.79 and LPG at GHS2.89 per kilogram.
Premix went up by a little over 4 percent to 1 Cedi, 25 pesewas while kerosene went up marginally by 0.38percent.
The new prices, according to the Chairman of  the GPRTU will affect the operations of transport operators.
Mr. Manu  said the union held on to the old fares despite increases in fuel prices in February and March but stated that passengers will have to pay corresponding increase in transport fares this time round.
"We cannot run the transport business without increasing transport fares when fuel prices are increased; when we meet on Thursday we will also see to it that we also add some percentage to the fares ," he stated.
By: Evans Effah/citifmonline.com/Ghana