The World Bank Group has trained some selected Ghanaian journalists on Financial Literacy in a public awareness campaign aimed at encouraging Micro, Small and Medium Enterprises (MSMEs) to collect loans for expansion.
The two-day workshop was organized in Tamale by the Trans-Media Network in collaboration with the Frankfurt School of Finance and Management and the International Finance Corporation of the World Bank Group.
The participants, brought together from the Northern, Upper East, Upper West and Brong Ahafo Regions, were enlightened on the functions of the Credit Reference Bureaus (CRBs) and the Collateral Registry (CR) among other key issues that could inform the various media houses' story lines and contents in line with the advocacy.
The overall objective of the campaign is to effectively raise public awareness on the availability of financial infrastructure and how to access finance through the use of the CR and the CRBs.
It also seeks to promote responsible lending and borrowing for personal and business purposes.
Godfred Cudjoe of the Financial Stability Department of the Bank of Ghana advocated the need for the nation's MSMEs to take advantage of available loan facilities and improve their businesses.
He also advised loan collectors to be credit worthy saying, "If you decide to borrow, make sure you are borrowing for a good investment that makes returns or you are capable of paying back the loan without defaulting."
According to Mr. Cudjoe, the CRBs expand access to credit and reduce the costs of credit for borrowers who are credit worthy.
"It allows lenders to assess an applicant's total indebtedness so as to enable them calculate a borrower's capacity to service a debt."
He explained that, "CRBs are institutions comprising (Xdsdata Ghana, Hudson Price and Dun and Bradstreet) that collect relevant information from creditors and available public sources on a borrower's credit history. They also compile information on individuals and firms, such as information on credit repayment records, court judgments, dud cheques and bankruptcies as well as create a comprehensive credit report/score that is sold to creditors."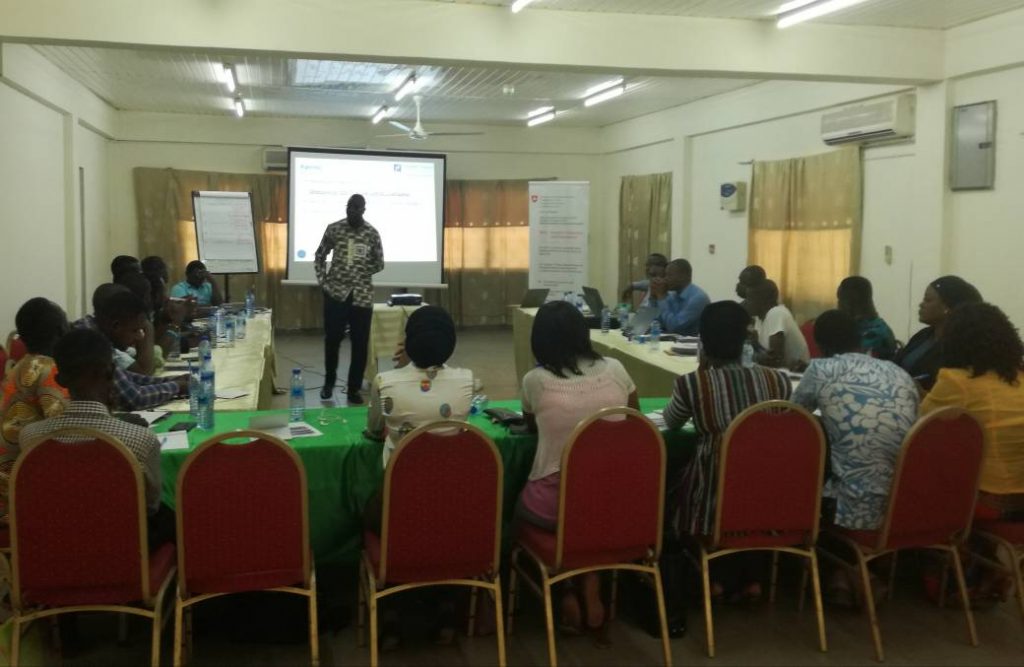 A Senior MSME expert with the Frankfurt School of Finance and Management, Mawuko Williams, said there were about 36 million MSMEs in Africa and yet there was a huge financing gap of US$80 billion in the SMEs sector and US$50 billion in the micro sector.
He said the role of MSMEs in Ghana's economic development could not be underestimated.
"They contribute over 50 percent of GDP, over 60 percent of employment, responsible for high productivity and resource efficiency among others".
"The private sector is not producing that much due to lack of credit to expand its operations and also employ the requisite skills or expertise to bring a lot more innovation," he lamented.
"For instance, identification is a huge problem in credit management in the financial sector, because financial institutions have difficulty trusting the identity or address of individuals and businesses seeking credit. So a good identification system is an enabler of a responsible effective credit system,", Mr. Williams stressed.
A 20-member working group was formed to embark on a vigorous campaign that would sensitise the MSMEs on the gains of the CRBs, CR and other financial infrastructure abound in Ghana.
–
By: Abdul Karim Naatogmah/citifmonline.com/Ghana