Vice President of policy think tank, IMANI Africa, Kofi Bentil, has attributed the mass failure recorded at the Ghana School of Law to the failings of the General Legal Council.
Speaking on the Citi Breakfast Show, Mr. Bentil said the exam failures were "the culmination of many years of indolence and abstinence," from the General Legal Council.
The Student's Representative Council [SRC] of the school, noted that only 91 of over 500 students passed in all 10 courses from exams taken in May 2017, and subsequently called for the school's Independent Examinations Board to be scrapped.
The SRC has also called for the remarking of the papers.
The General Legal Council was set up in 1960 to consolidate and amend the Legal Profession Act, 1960 (Act 32) relating to the Legal Profession in Ghana.
The scope of the Legal Profession Act includes organisation of legal education and upholding standards of professional conduct and discipline.
'Stubborn legal council'
Mr. Bentil asserted that the General Legal Council has refused to take advise from anybody and "have ignored advise over the years."
"Now you have a problem where instead of following what the law itself says in section 13 of Act 32, that they must use other educational institutions when the law school is inadequate and the provision is in the constitution to make this kind of facility available everywhere, but they just ignored all those things."
"If they have decided that they will not take good advice, it must mean that they have a better option. But consistently, these people who run legal education have gone from bad to worse and we are in this situation where they are claiming that people who have had at least two years of LLB education cannot pass law school."
Fight over Legal Profession Regulations
These calls come in the midst of the tensions between students and the Ghana Legal Council over the Legal Profession Regulations Legislative Instrument before Parliament.
A group calling itself the Concerned Law Students, has threatened to seek redress at the Supreme Court if Parliament fails to withdraw the controversial Legal Profession Regulations.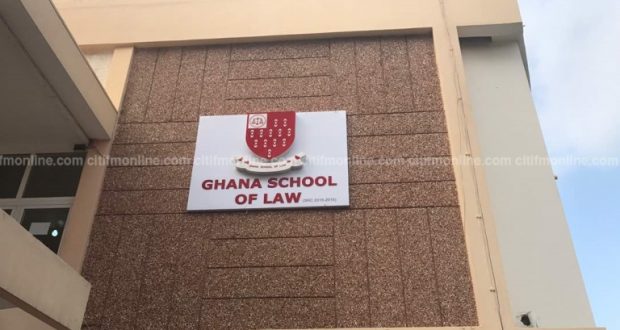 The Association of Law Students has also petitioned President Nana Akufo-Addo over the matter.
The regulation, which will determine qualifications procedure into the Ghana School of Law, has been met with fierce resistance from the law students.
The students have described the LI as a deliberate attempt by the council to frustrate them in violation of their rights.
But the General Legal Council, which oversees legal education in Ghana, has argued that the exams and interviews are to ensure higher standards in legal education.
–
By: Eugenia Tenkorang & Delali Adogla-Bessa/citifmonline.com/Ghana