The Ministry for Special Development and Initiatives intends to use GH¢800,000 of tax payers' money merely to build a new website.
The amount, although heavily criticized by the minority in Parliament, was approved by the House.
The Ministry also intends to buy 20 new 4-wheel-drives as part of its 2018 budgetary expenditure, despite a moratorium on the purchase of new vehicles by the President.
This was contained in its 2018 budget expenditure document submitted to parliament for approval.
Of the GH¢1.2 billion budget allocated to the Ministry, some GH¢15million will be spent on office accommodation for the middle and coastal belt development authorities, including regional offices.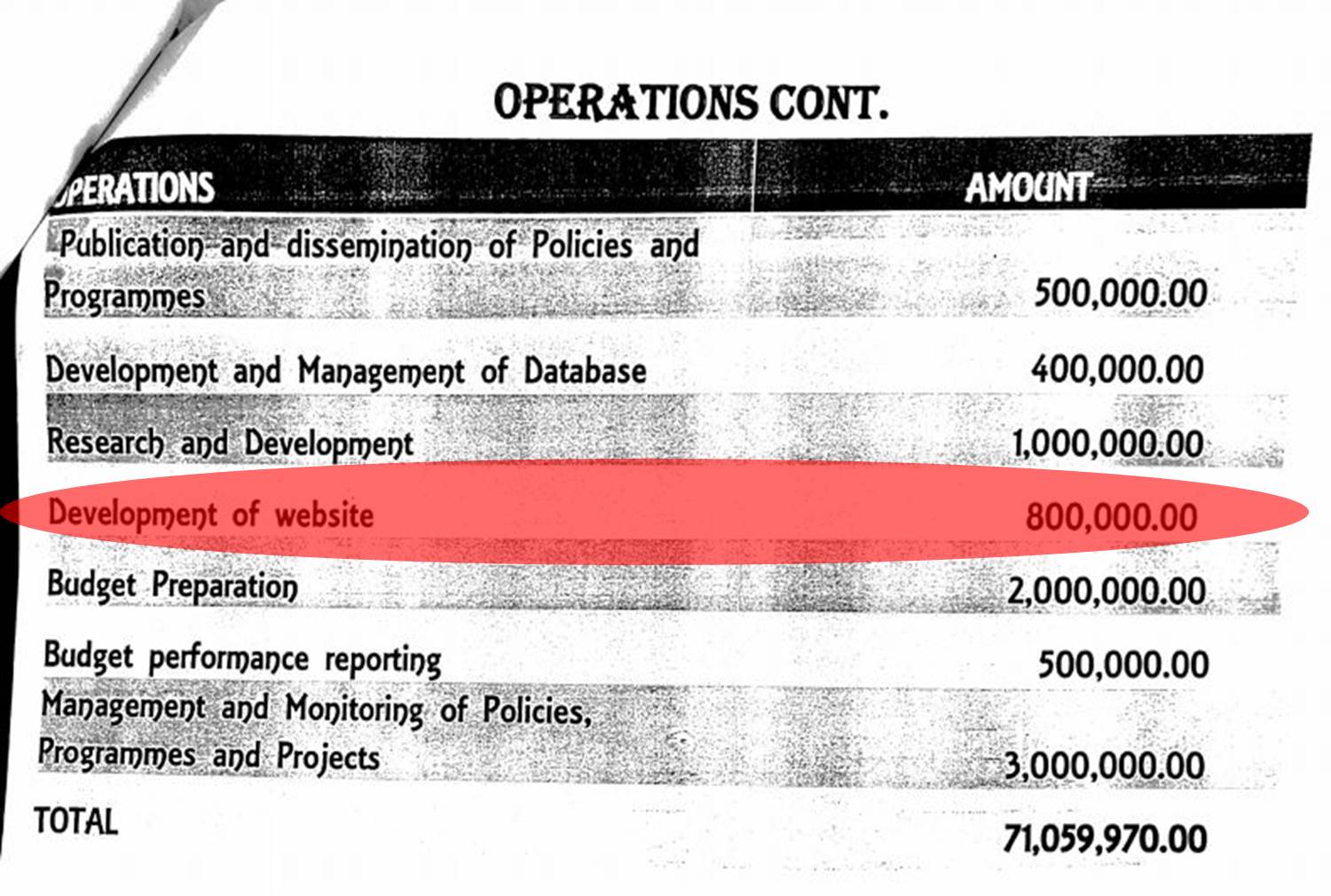 According to the Minority, the budget of the ministry was a complete rip-off of Ghanaians, but the sector minister has justified it.
The Minister, Mavis Hawa Koomson, told Citi News that the ministry will ensure value for money in the expenditure.
"I want to assure Ghanaians that it is neither here nor there. They are just throwing dust into the masses' eye. We are going to make sure that value for money is given in the ministry," she said.
The minority had also questioned the allocation for the purchase of new cars, but according to Mavis Koomson, such criticisms are out of place.
She argued that her ministry was new, and required vehicles to facilitate its work. According to her, she had been operating with her private vehicle for the past year as a minister.
"We all know the ministry is a new ministry altogether. I've been there for one year now and as a minister, I don't even have an official vehicle. The development authorities are also coming… they need vehicles. We'll be going into the hinterlands and we will need pickups to move around," she said.
Projects to be undertaken
Among the projects listed to be undertaken by the ministry for 2018, is the procurement of 275 ambulances, construction of 50 warehouses, construction of 100 markets, construction of 275 CHPS compounds, and construction of 100 small dams.
–
By: Jonas Nyabor/citifmonline.com/Ghana