Musicians Educational Consult, the organizers of the African Prestigious Awards has made public the nominees for the maiden edition of the awards.
As part of the award 25 nominees each from 15 African countries have been nominated.
The countries include Ghana, Nigeria, Congo, South Africa, Libya, Sudan, Tunisia, Zimbabwe, Morocco, Kenya, Ivory Coast, Ethiopia, Egypt, and Algeria.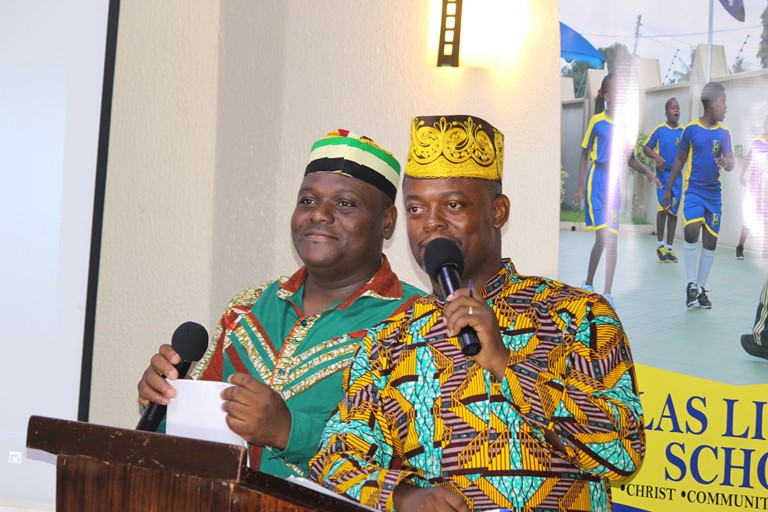 The lists include footballers, Artists, Financial companies, Media organizations, journalists, comedians, movie stars and many more selected from these African countries.
Notable among the nominees are Ghana's Black stars Captain Asamoah Gyan, iconic actress Jackie Appiah, Ivorain football legend Dedier Drogba. Music hit maker Yemi Aladi was not left out as well as Nigerian comedian I Go Die.
Speaking at a ceremony to outdoor the nominees, the Executive Director of Musicians Educational Consult, Emmanuel Addo was optimistic that the initiative will grow to become African Gammy Awards.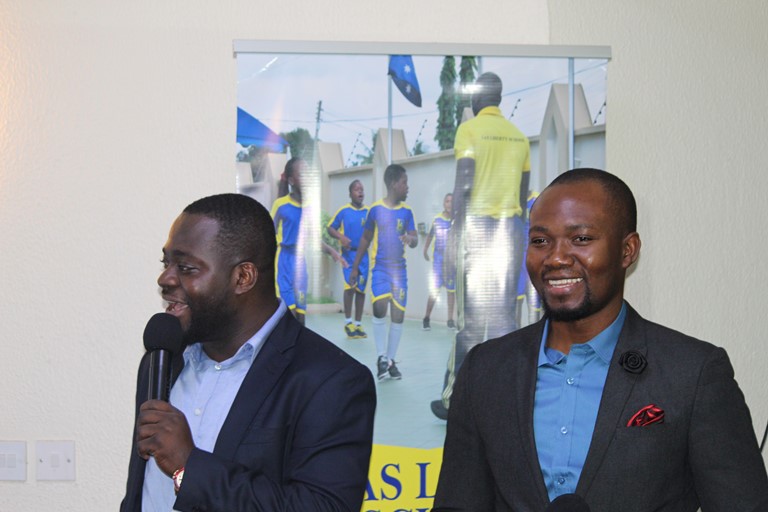 He further encouraged the general public to vote massively for their preferred candidates to enable them win in the respective categories.
He added that, patrons can visit theafricaprestigeousawards.com to enable them vote for their favorite nominees.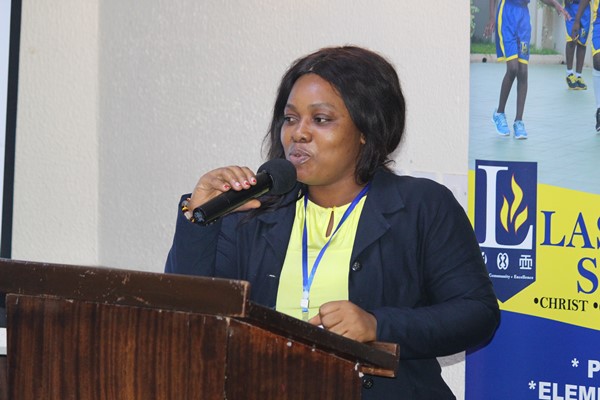 Below is the full list of nominees and countries.
THE AFRICAN PRESTIGIOUS AWARDS
COUNTRY: GHANA
NOMINEE LIST
| | | |
| --- | --- | --- |
| NO. | NAME | NOMINEE |
| 1 | Aisha Ayensu | Fashion Designer |
| 2 | Majid Michel | Male Movie Star |
| 3 | Jackie Appiah | Female Movie Star |
| 4 | UTV | TV Station |
| 5 | STAR FM | Radio Station |
| 6 | Zylofon Media | Online Marketing Company |
| 7 | KSM | Comedian |
| 8 | Becca | Female Artist |
| 9 | Joe Mettle | Male Artist |
| 10 | Kwame SefaKayi | Journalist |
| 11 | GLITZ | Magazine Africa |
| 12 | Emmanuel Bobbie-Bob Pixel | Photographer Africa |
| 13 | DJ Lord Dash | Music Promoter |
| 14 | KANTANKA | Car Brand Company |
| 15 | GCB Bank | Banking Company |
| 16 | Multibility Microfinance Bank | Microfinance Company |
| 17 | Mcottley Capital | Investment Company |
| 18 | Ameyaw Debrah | Blogger Africa |
| 19 | Origin8 Ltd | Advertising Company |
| 20 | Jospong Group of Companies | Oil & Gas Producing |
| 21 | DJ Mic Smith | DJ Africa |
| 22 | VODAFONE | Telecommunication Company |
| 23 | Asamoah Gyan | Football Player Of The Year |
| 24 | | Mobile Brand Company |
| 25 | Job House Recruitment | Recruitment Company |
THE AFRICAN PRESTIGIOUS AWARDS
COUNTRY: ALGERIA
NOMINEE LIST
| | | |
| --- | --- | --- |
| NO. | NAME | NOMINEE |
| 1 | | Fashion Designer |
| 2 | Ahmed Mekky | Male Movie Star |
| 3 | Sofia Boutella | Female Movie Star |
| 4 | Algeriatelevision (Établissement Public de télévision (EPTV) | TV Station |
| 5 | RADIO ALGERIA | Radio Station |
| 6 | Blue Corp | Online Marketing Company |
| 7 | YacineSekkoum | Comedian |
| 8 | Souhila Ben Lachhab | Female Artist |
| 9 | KhaledHadj Ibrahim | Male Artist |
| 10 | | Journalist |
| 11 | DZeriat magazine | Magazine Africa |
| 12 | Anita hammadache | Photographer Africa |
| 13 | Souad Massi | Music Promoter |
| 14 | | Car Brand Company |
| 15 | SocieteGenerale | Banking Company |
| 16 | Al Baraka Bank Algeria | Microfinance Company |
| 17 | Gide LoyretteNouel | Investment Company |
| 18 | SalimaGhezali | Blogger Africa |
| 19 | NerdyZine  Agency | Advertising Company |
| 20 | Sonatrach | Oil & Gas Producing |
| 21 | DJ Karimstar | DJ Africa |
| 22 | Algerie Telecom | Telecommunication Company |
| 23 | RiyadMahrez | Football Player Of The Year |
| 24 | | Mobile Brand Company |
| 25 | MEDAF HR | Recruitment Company |
THE AFRICAN PRESTIGIOUS AWARDS
COUNTRY: CONGO
NOMINEE LIST
| | | |
| --- | --- | --- |
| NO. | NAME | NOMINEE |
| 1 | Gloria Mteyu | Fashion Designer |
| 2 | Serge Kaninda | Male Movie Star |
| 3 | | Female Movie Star |
| 4 | Radio-Television NationaleCongolaise | TV Station |
| 5 | RADIO OKAPI | Radio Station |
| 6 | Seonumber1 | Online Marketing Company |
| 7 | Eddie Kadi | Comedian |
| 8 | Cindy Le Coeur | Female Artist |
| 9 | Papa Wemba | Male Artist |
| 10 | Thierry Kambundi | Journalist |
| 11 | Time Magazine | Magazine Africa |
| 12 | Richard Mosse | Photographer Africa |
| 13 | Tamukati | Music Promoter |
| 14 | | Car Brand Company |
| 15 | Rawbank | Banking Company |
| 16 | FINCA | Microfinance Company |
| 17 | Congo International Investment Group | Investment Company |
| 18 | Mama Congo | Blogger Africa |
| 19 | GroupeDispromalt | Advertising Company |
| 20 | Perence | Oil & Gas Producing |
| 21 | Dj Rumba | DJ Africa |
| 22 | | Telecommunication Company |
| 23 | YanickBolasie | Football Player Of The Year |
| 24 | | Mobile Brand Company |
| 25 | Clerk International Staffing Sarl | Recruitment Company |
COUNTRY: EGYPT
NOMINEE LIST
| | | |
| --- | --- | --- |
| NO. | NAME | NOMINEE |
| 1 | Norine Farah | Fashion Designer |
| 2 | Mohmoud Abdel Aziz | Male Movie Star |
| 3 | Donia Samir Ghanem | Female Movie Star |
| 4 | CBC | TV Station |
| 5 | Mega 92.7 fm | Radio Station |
| 6 | ARQQA | Online Marketing Company |
| 7 | Ahmed Helmy | Comedian |
| 8 | Angham | Female Artist |
| 9 | AmrDIab | Male Artist |
| 10 | Mohamed Fahmy | Journalist |
| 11 | Egypt Today | Magazine Africa |
| 12 | Iman Lassa | Photographer Africa |
| 13 | MohmoudZidAN | Music Promoter |
| 14 | Speranza | Car Brand Company |
| 15 | National Bank of Egypt | Banking Company |
| 16 | Al Tadamun Microfinance Foundation | Microfinance Company |
| 17 | Qalaa Holdings | Investment Company |
| 18 | Aliaa Magda | Blogger Africa |
| 19 | MotchiRotchi | Advertising Company |
| 20 | Egypt Oil and Gas | Oil & Gas Producing |
| 21 | KhaledHussien | DJ Africa |
| 22 | Telecom Egypt | Telecommunication Company |
| 23 | Muhammed Salah | Football Player Of The Year |
| 24 | | Mobile Brand Company |
| 25 | Target Recruitment And Solutions | Recruitment Company |
COUNTRY: ETHIOPIA
NOMINEE LIST
| | | |
| --- | --- | --- |
| NO. | NAME | NOMINEE |
| 1 | Abai Schulze | Fashion Designer |
| 2 | GirumErmias | Male Movie Star |
| 3 | FryatYemane | Female Movie Star |
| 4 | KANA TV | TV Station |
| 5 | FBC | Radio Station |
| 6 | Zeleman | Online Marketing Company |
| 7 | Meskerembekele | Comedian |
| 8 | ZerituKebede | Female Artist |
| 9 | Teddy Afro | Male Artist |
| 10 | | Journalist |
| 11 | Selamta Magazine | Magazine Africa |
| 12 | Aida Muluneh | Photographer Africa |
| 13 | Salem Ethiopia | Music Promoter |
| 14 | | |
| 15 | Commercial bank of Ethiopia | Banking Company |
| 16 | AEMFI | Microfinance Company |
| 17 | Ethiopia Investment Limited | Investment Company |
| 18 | Daniel Berhane | Blogger Africa |
| 19 | Berry Advertising | Advertising Company |
| 20 | National oil Ethiopia | Oil & Gas Producing |
| 21 | | |
| 22 | Ethio Telecom | Telecommunication Company |
| 23 | Saladin Said | Football Player Of The Year |
| 24 | | |
| 25 | Lonadd Consultant | Recruitment Company |
COUNTRY: IVORY COAST
NOMINEE LIST
| | | |
| --- | --- | --- |
| NO. | NAME | COMPANY |
| 1 | | NOMINEE |
| 2 | SouleymaneSySavane | Fashion Designer |
| 3 | | Male Movie Star |
| 4 | | Female Movie Star |
| 5 | RADIO ESPOIR | TV Station |
| 6 | Blue Lions Pan African Agency | Radio Station |
| 7 | | Online Marketing Company |
| 8 | | Comedian |
| 9 | Alpha Blondy | Female Artist |
| 10 | | Male Artist |
| 11 | | Journalist |
| 12 | Thierry Gouegnon | Magazine Africa |
| 13 | | Photographer Africa |
| 14 | | Music Promoter |
| 15 | SocieteGenerale De banquesEsCote'ivoire | Car Brand Company |
| 16 | ADVANS Ivory Coast | Banking Company |
| 17 | National Bank of Investment | Microfinance Company |
| 18 | | Investment Company |
| 19 | Weblogy Cote d'Ivoire | Blogger Africa |
| 20 | SocieteIvorienne de Raffinage | Advertising Company |
| 21 | DJ Mareshal | Oil & Gas Producing |
| 22 | ORANGE | DJ Africa |
| 23 | Didier Drogba | Telecommunication Company |
| 24 | | Football Player Of The Year |
| 25 | | Mobile Brand Company |
COUNTRY: KENYA
NOMINEE LIST
| | | |
| --- | --- | --- |
| NO. | NAME | NOMINEE |
| 1 | WambuiKibue | Fashion Designer |
| 2 | Ken Ambani | Male Movie Star |
| 3 | LupitaAMondi | Female Movie Star |
| 4 | CITIZEN TV | TV Station |
| 5 | RADIO JAMBO | Radio Station |
| 6 | Desgin Max Media Ltd | Online Marketing Company |
| 7 | Eric OmndiOngao | Comedian |
| 8 | LyraAoko | Female Artist |
| 9 | Harrison Mungai "Harry" Kimani | Male Artist |
| 10 | Julie Giehuru | Journalist |
| 11 | New African | Magazine Africa |
| 12 | MutuaMatheka | Photographer Africa |
| 13 | DS Njoroge | Music Promoter |
| 14 | Mobius Motors | Car Brand Company |
| 15 | Equity Bank | Banking Company |
| 16 | Equity Bank | Microfinance Company |
| 17 | Centum Investment Co. Ltd | Investment Company |
| 18 | Kenya Buzz | Blogger Africa |
| 19 | Black Horse Agency | Advertising Company |
| 20 | Vivo Energy Kenya | Oil & Gas Producing |
| 21 | DJ Flash | DJ Africa |
| 22 | Indigo | Telecommunication Company |
| 23 | Victor Wanyama | Football Player Of The Year |
| 24 | | Mobile Brand Company |
| 25 | Summit Recruitment & Search | Recruitment Company |
COUNTRY: LIBYA
NOMINEE LIST
| | | |
| --- | --- | --- |
| NO. | NAME | NOMINEE |
| 1 | FairouzBelkheir | Fashion Designer |
| 2 | YahyaAlabdallah | Male Movie Star |
| 3 | | Female Movie Star |
| 4 | LIBYA ALHURRA TV | TV Station |
| 5 | TRIPOLI FM | Radio Station |
| 6 | | Online Marketing Company |
| 7 | | Comedian |
| 8 | AsmaSalim | Female Artist |
| 9 | Ahmed Fakroun | Male Artist |
| 10 | | Journalist |
| 11 | Time Magazine | Magazine Africa |
| 12 | AbdulfatahAmr | Photographer Africa |
| 13 | | Music Promoter |
| 14 | | Car Brand Company |
| 15 | Central Bank of Libya | Banking Company |
| 16 | SLEIDSE | Microfinance Company |
| 17 | LAICO | Investment Company |
| 18 | Libya 360 | Blogger Africa |
| 19 | Libyan Spider | Advertising Company |
| 20 | National Oil Corporation | Oil & Gas Producing |
| 21 | | DJ Africa |
| 22 | AL-Madar | Telecommunication Company |
| 23 | Ahmed benali | Football Player Of The Year |
| 24 | | Mobile Brand Company |
| 25 | Aman Overseas | Recruitment Company |
COUNTRY: MOROCCO
NOMINEE LIST
| | | |
| --- | --- | --- |
| NO. | NAME | NOMINEE |
| 1 | Bakchic | Fashion Designer |
| 2 | NajibAmhali | Male Movie Star |
| 3 | LoubnaAbidar | Female Movie Star |
| 4 | 2m TV | TV Station |
| 5 | MEDI 1 | Radio Station |
| 6 | Moweb Media | Online Marketing Company |
| 7 | Gad Elmaleh | Comedian |
| 8 | NabylaMaan | Female Artist |
| 9 | MohmondGuinia | Male Artist |
| 10 | Ali Lmrabet | Journalist |
| 11 | Telquel | Magazine Africa |
| 12 | Alan Keohane | Photographer Africa |
| 13 | | Music Promoter |
| 14 | | Car Brand Company |
| 15 | Attijariwafa bank | Banking Company |
| 16 | Al Amana Microfinance | Microfinance Company |
| 17 | Attijariwafa bank | Investment Company |
| 18 | | Blogger Africa |
| 19 | | Advertising Company |
| 20 | Kosmos Energy | Oil & Gas Producing |
| 21 | DJ Med 1 | DJ Africa |
| 22 | maroc telecom | Telecommunication Company |
| 23 | Nordinamrabt | Football Player Of The Year |
| 24 | | Mobile Brand Company |
| 25 | First Select Moroccoa | Recruitment Company |
COUNTRY: NIGERIA
NOMINEE LIST
| | | |
| --- | --- | --- |
| NO. | NAME | NOMINEE |
| 1 | FolakeFolarin- Coker | Fashion Designer |
| 2 | Richard Mofe | Male Movie Star |
| 3 | Kate Henshaw | Female Movie Star |
| 4 | Channels TV | TV Station |
| 5 | RHYTHM FM | Radio Station |
| 6 | Wild Fusion | Online Marketing Company |
| 7 | I Go Die | Comedian |
| 8 | YemiAlade | Female Artist |
| 9 | Don Jazzy | Male Artist |
| 10 |  Dele Olojede | Journalist |
| 11 | Genevieve | Magazine Africa |
| 12 | TY Bello | Photographer Africa |
| 13 | Cicil Hammond | Music Promoter |
| 14 | | Car Brand Company |
| 15 | First Bank of Nigeria | Banking Company |
| 16 | AB Microfinance Bank | Microfinance Company |
| 17 | Citi Trust Investment | Investment Company |
| 18 | Linda Ikeji | Blogger Africa |
| 19 | Alternative Adverts | Advertising Company |
| 20 | NNPC Nigeria | Oil & Gas Producing |
| 21 | DJ CUppy | DJ Africa |
| 22 | Globacom Nigeria | Telecommunication Company |
| 23 | HarunaLukeman | Football Player Of The Year |
| 24 | | Mobile Brand Company |
| 25 | Iris Consulting | Recruitment Company |
COUNTRY: SOUTH AFRICA
NOMINEE LIST
| | | |
| --- | --- | --- |
| NO. | NAME | NOMINEE |
| 1 | Abigail Keats | Fashion Designer |
| 2 | Generations NkuliTshirumbula | Male Movie Star |
| 3 | Sasha Pieterse | Female Movie Star |
| 4 | DSTV | TV Station |
| 5 | 5 FM | Radio Station |
| 6 | Jelly Fish | Online Marketing Company |
| 7 | TumiMorake | Comedian |
| 8 | Lira | Female Artist |
| 9 | Benjamin Dube | Male Artist |
| 10 | Lara Logan | Journalist |
| 11 | Huisegenoot | Magazine Africa |
| 12 | Alf Kumalo | Photographer Africa |
| 13 | Peter Taldi | Music Promoter |
| 14 | Perana Performance Group | Car Brand Company |
| 15 | Standard bank | Banking Company |
| 16 | Micro Finance South Africa | Microfinance Company |
| 17 | Thebe Investment Corporation | Investment Company |
| 18 | Gareth Pon | Blogger Africa |
| 19 | Grey Adverstising Africa | Advertising Company |
| 20 | EY Oil and Gas | Oil & Gas Producing |
| 21 | DJ Black Coffee | DJ Africa |
| 22 | MTN | Telecommunication Company |
| 23 | Benny Mcharthy | Football Player Of The Year |
| 24 | | Mobile Brand Company |
| 25 | Robert Walters | Recruitment Company |
COUNTRY:SUDAN
NOMINEE LIST
| | | |
| --- | --- | --- |
| NO. | NAME | NOMINEE |
| 1 | AbeerAnsary | Fashion Designer |
| 2 | Chirs Hoffman | Male Movie Star |
| 3 | | Female Movie Star |
| 4 | Sudan TV | TV Station |
| 5 | ZIFM | Radio Station |
| 6 | Emarketing – Sd | Online Marketing Company |
| 7 | | Comedian |
| 8 | Nancy Agag | Female Artist |
| 9 | | Male Artist |
| 10 | | Journalist |
| 11 | Addaraweesh | Magazine Africa |
| 12 | Mohamed NureldinAbdallah | Photographer Africa |
| 13 | Sam Bosco | Music Promoter |
| 14 | | Car Brand Company |
| 15 | Bank of Khartoum | Banking Company |
| 16 | Sudan Financial Service Co. Ltd | Microfinance Company |
| 17 | Amataar Investment | Investment Company |
| 18 | | Blogger Africa |
| 19 | Intelligent Advertising Comnpany | Advertising Company |
| 20 | Tappco Lubricants | Oil & Gas Producing |
| 21 | DJ Phisics | DJ Africa |
| 22 | Canar | Telecommunication Company |
| 23 | LaduleLakoLosarsh | Football Player Of The Year |
| 24 | | Mobile Brand Company |
| 25 | Sudanesse Careers Recruitment Company | Recruitment Company |
COUNTRY: TUNISIA
NOMINEE LIST
| | | |
| --- | --- | --- |
| NO. | NAME | NOMINEE |
| 1 | ZeinebChiboub | Fashion Designer |
| 2 | AbdellatifKechiche | Male Movie Star |
| 3 | LeylaBouzid | Female Movie Star |
| 4 | Hannibal-T | TV Station |
| 5 | RADIO TUNIS | Radio Station |
| 6 | 6S Marketing | Online Marketing Company |
| 7 | | Comedian |
| 8 | Latifa | Female Artist |
| 9 | Dhafer Youssef | Male Artist |
| 10 | Tsoufik Ben Brik | Journalist |
| 11 | | Magazine Africa |
| 12 | Aziz Tnani | Photographer Africa |
| 13 | DonatoDozzy | Music Promoter |
| 14 | IndustiesMecaniquesMaghrebines | Car Brand Company |
| 15 | BanqueInternationaleArabe De Tunise | Banking Company |
| 16 | | Microfinance Company |
| 17 | | Investment Company |
| 18 | Lina Ben | Blogger Africa |
| 19 | Panorama Y&R | Advertising Company |
| 20 | ENi Tunisia | Oil & Gas Producing |
| 21 | DJ Dalysovich | DJ Africa |
| 22 | Tunise Telecom | Telecommunication Company |
| 23 | Kareem Haggui | Football Player Of The Year |
| 24 | | Mobile Brand Company |
| 25 | Alshihab Consulting HR | Recruitment Company |
COUNTRY: ZIMBABEWE
NOMINEE LIST
| | | |
| --- | --- | --- |
| NO. | NAME | NOMINEE |
| 1 | MaitoMarimo | Fashion Designer |
| 2 | Luthuli Dlamini | Male Movie Star |
| 3 | ChiedzaMhende | Female Movie Star |
| 4 | KWESE TV | TV Station |
| 5 | SFM | Radio Station |
| 6 | BAOB | Online Marketing Company |
| 7 | Victor Mpofu (Doc Vikela) | Comedian |
| 8 | Hope Masike | Female Artist |
| 9 | Oliver Mtukudzi | Male Artist |
| 10 | JestinaMukoko | Journalist |
| 11 | Tsotso | Magazine Africa |
| 12 | Steven CHikosio | Photographer Africa |
| 13 | Stanly Mapa | Music Promoter |
| 14 | | Car Brand Company |
| 15 | CBZ Bank | Banking Company |
| 16 | Microking Finance | Microfinance Company |
| 17 | Planet Africa | Investment Company |
| 18 | FaraGundanFarao Today and Forbes | Blogger Africa |
| 19 | Dicomm McCann | Advertising Company |
| 20 | | Oil & Gas Producing |
| 21 | DJ Napstar | DJ Africa |
| 22 | Econet | Telecommunication Company |
| 23 | KhamaBiliat | Football Player Of The Year |
| 24 | | Mobile Brand Company |
| 25 | Lorimak recruitment Consultants | Recruitment Company |
–
Anass S. Seidu/citifmonline.com/Ghana