Government on Thursday November 16, 2017,  laid before Parliament a Legislative Instrument (LI) for the creation of some new districts in the country.
The LI, which will mature in the next 21 sitting days, seeks to also carve some municipalities from other assemblies, and also elevate some existing districts to municipality status.
Speaking to journalists after presenting the LI, the Local Government Minister, Hajia Alima Mahama, said the move is to deepen Ghana's democratic processes as well as the decentralization system.
"We've decided that we need to deepen our democratic process and decentralization system. There are some districts that have grown. We started district assemblies in 1988, the population of some of the district assemblies have even doubled. And the essence of our local government system is to ensure that all persons in the district participate in the governance system and feel part of the governance system. So we've decided to increase the number of districts, the districts that are big, divide them into other districts," she added.
She however clarified that the new districts will not necessarily warrant the creation of new constituencies.
"For instance, you have Savelugu municipal assembly which includes Savelugu constituency and Nantong constituency. So that you have Nantong at its district, and Savelugu will remain a municipality. But in doing that, we have to come with an LI for Savelugu because you are changing its boundaries and an LI for Nantong, so that's why the LIs look many," she added.
Below is an infographic of the new districts and municipal assemblies as well as the elevated districts: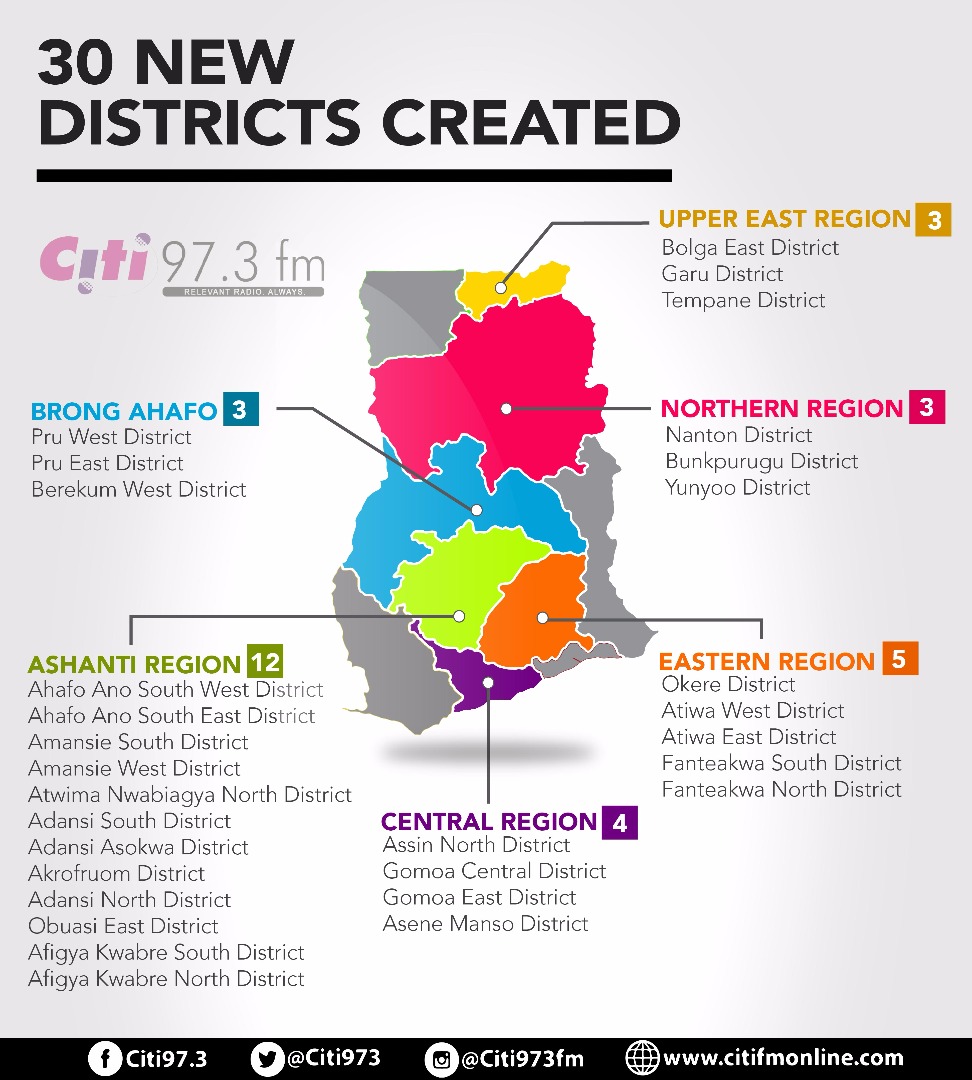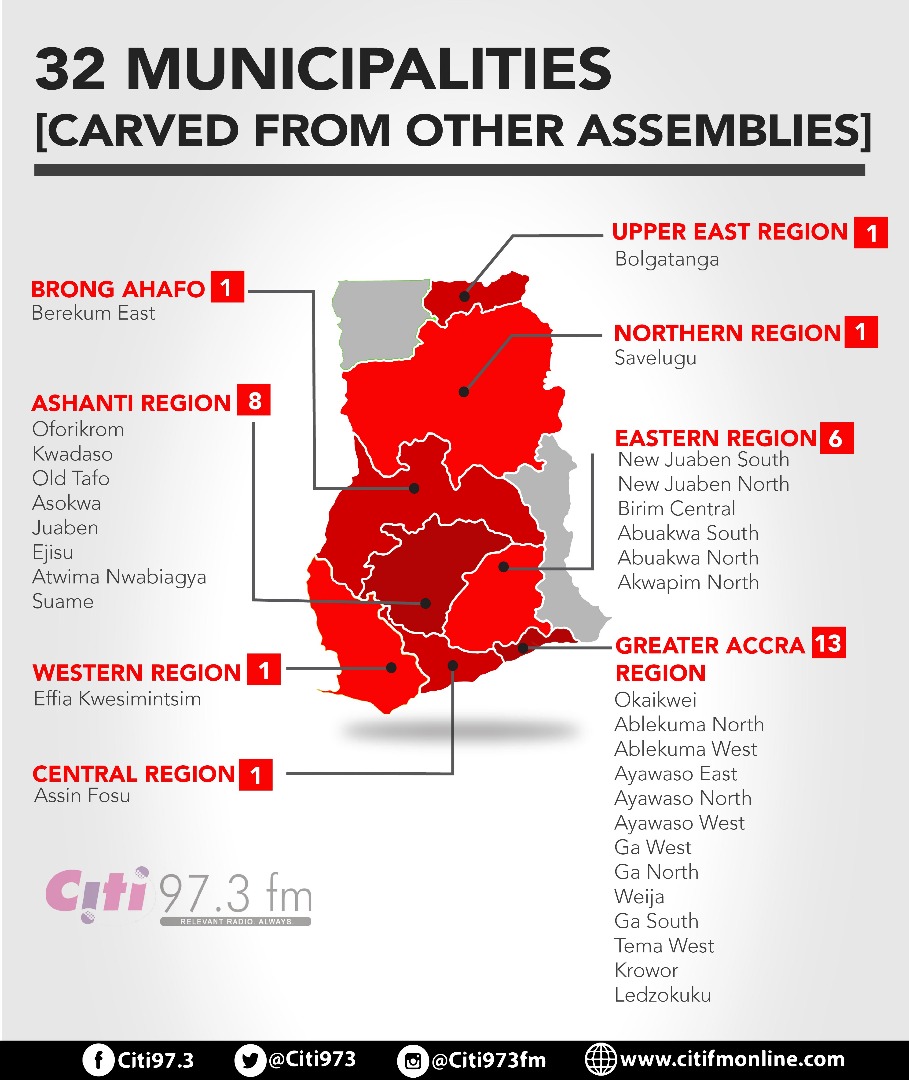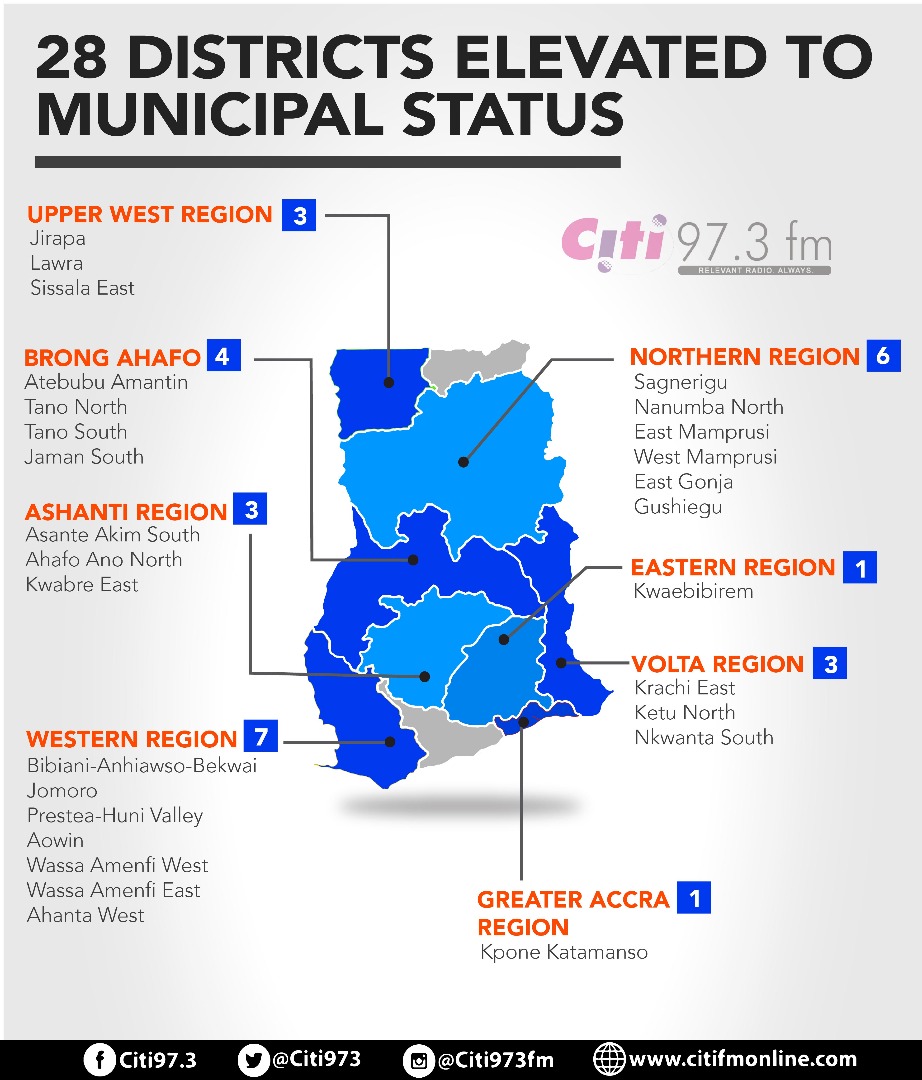 –
By: Godwin A. Allotey & Melvin Clottey/citifmonline.com/Ghana
Follow @AlloteyGodwin