The Christian Council of Ghana has reiterated that Ghana's culture and family life system cannot support  the legalization of homosexuality in any form or shape.
According to the Council, homosexuality is a threat to Africa's social protection hence their opposition to any such move.
[contextly_sidebar id="sUZ6f383K3lbx98ub1HXQL6N3UXjpN0E"]The General Secretary of the Christian Council of Ghana, Dr. Kwabena Opuni told Citi News that the country's leaders must demonstrate that they are resolute in ensuring that homosexuality is not legalized in the country.
"Homosexuality is not only a human right issue. It is also a human existence and survival issue. It threatens Africa's social protection which is embedded in family and children. Elsewhere in Europe, marriage is between two young people who think they love each other. They can get married before they even introduce themselves to their parents. Our part of the world you need two families to come together for marriage to become possible," he said.
While commending former President John Evans Atta Mills for his strong stance against the practice, Dr. Opuni said, "that is our cultural identity and uniqueness, and we want Akufo-Addo to state that he cannot and will not accept homosexuality no matter the pressure. We would want our leaders to come strong and clean that no matter the pressure, we would want to protect our cultural identity and uniqueness so that we don't give any impression that if we are under pressure we will change."
The debate over the decriminalization and the legalization of same in Ghana, has been rekindled by President Akufo-Addo's recent interview on Aljazeera.
Akufo-Addo, when asked about Ghana's stance on homosexuality in the face of its acclaimed open democracy said that, legalizing the practice or decriminalizing it, was not on the country's agenda.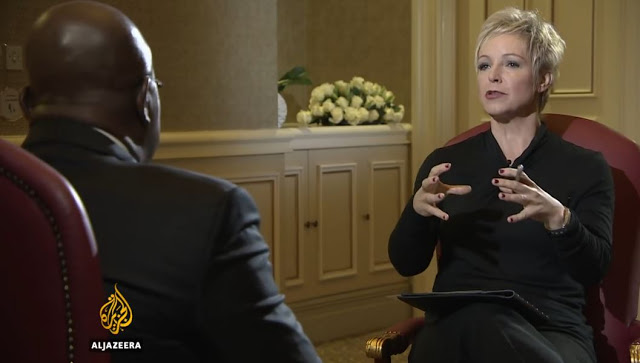 He, however, indicated that, agitations from gay rights groups are "bound to happen" and could provoke a national discussion on the matter in the future.
Asked by the interviewer about why Ghana's laws still criminalise homosexuality, Nana Akufo-Addo said: "This is a socio-cultural issue, if you like," adding: "I don't believe that in Ghana, so far, a sufficiently strong coalition has emerged which is having that impact on public opinion that will say: 'Change it [the law], let's then have a new paradigm in Ghana".
The President however, said: "I think that it is something that is bound to happen".
Asked by the interviewer: "What's going to provoke it, what's going to make it happen?" President Akufo-Addo said: "Oh, like elsewhere in the world, the activities of individuals [and] groups".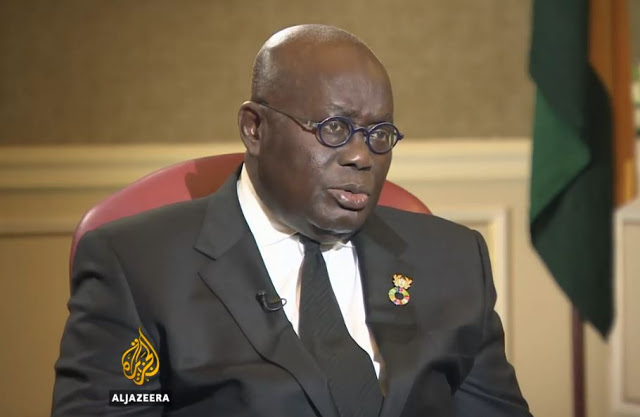 He gave examples of how countries such as England, which in the past abhorred homosexuality, have over the years succumbed to pressure from LGBT lobbyists to amend their laws to accommodate same-sex relationship.
"I grew up in England; I went to school as a young boy in England and I grew up at a time in England when homosexuality was banned there, it was illegal and I lived in the period when British politicians thought it was anathema to think about changing the law and suddenly the activities of individuals, of groups, a certain awareness, a certain development grew and grew and grew stronger and it forced a change in law. I believe those are the same processes that will bring about changes in our situation."
The president, however, pointed out that: "At the moment, I don't feel and I don't see that in Ghana, there is that strong current of opinion that will say: 'This is something that we need even deal with'. It's not, so far, a matter which is on the agenda."
His position has angered many Ghanaians who are quite emotional about the subject, as they've taken him on for not bodly rejecting the idea about homosexuality being accepted in Ghana in future.
Homosexuality as a crime
Under Ghanaian criminal law, same-sex sexual activity is illegal, owing to the criminal code's stance on unnatural carnal knowledge.
Persons found to have fallen foul of this law are liable to a prison term ranging from five years to 25 years, per Section 104 of the Criminal Code (Amendment) Act, 2003.
Ghana is one of 75 countries around the world where it is still illegal to be a homosexual.
There have been pockets of instances where perceived homosexuals have been attacked by those against the practice either on the basis of religion or culture.
As a result, some human rights groups in Ghana, have often advocated for the respect of the rights of such individuals to practice their sexual preference without any attacks.
The criminalization of homosexuality, found in most sub-Saharan African countries, has seen some pressure from the international community prompting accusations of bullying.
Late Atta Mills was firmly against homosexuality
In 2011, then-President John Atta Mills rubbished the UK's threat to cut aid if he refused to consider legalizing homosexuality in Ghana.
UK Prime Minister at the time, David Cameron, had said aid would be cut to countries which failed to respect gay rights.
But the late-President was adamant that the UK could not impose its values on Ghana.
Scottish MPs hit hard at Mahama over gay rights
In 2016, some Members of the Scottish Parliament called on their government to confront then President John Mahama on Ghana's alleged abuses of homosexuals.
The President then had been invited to address (MPs) in the Scottish Parliament, but some opposition MPs said the invitation undermined the safety of the Scottish Parliament for members of the lesbian, gay, bisexual and transgender (LGBT) community.
We're fed up with demands for gay rights – Speaker
In July 2017, the Speaker of Parliament, Prof Mike Oquaye, warned that Ghana would not countenance the aggressive push by external forces to accept acts such as homosexuality and bestiality.
His caution followed a courtesy call by Amnesty International, where they made demands including a scrapping of the death penalty from the statute books.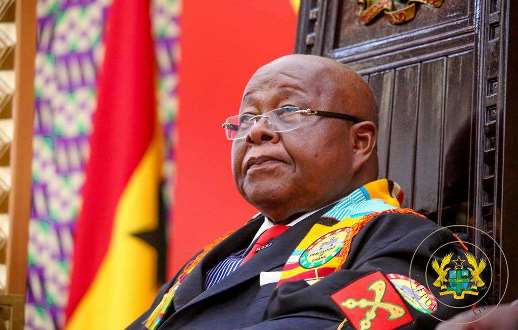 But the Speaker said African leaders are getting tired of some of these demands on the basis of human rights.
"Following what Tony Blair said which I personally wrote him a letter that if we do not go the homosexual way, it was going to affect their aid to us. Honestly in view of these developments, we Africans are also concerned about certain things that may appear really intellectual …It is becoming a human right in some countries. The right to do homosexuality. The right for a human being to sleep with an animal. We are tired of some of these things and we must be frank about it. ..I think all these matters need to be seriously interrogated …," Prof. Ocquaye said.
–
By: Jonas Nyabor/citifmonline.com/Ghana