The Amansie West District Security Council has impounded thirty-three (33) excavators that have been used by illegal miners in the area despite Government's ban on their activities.
Ten (10) of the excavators are currently at the premises of the Assembly.
The council has collaborated with the operation Vanguard Taskforce to arrest Eighty-six (86) persons for engaging in the illegal activity.
The suspects, who have since been granted bail by the Bekwai Circuit Court comprise seventy-nine (79) males and seven (7) females.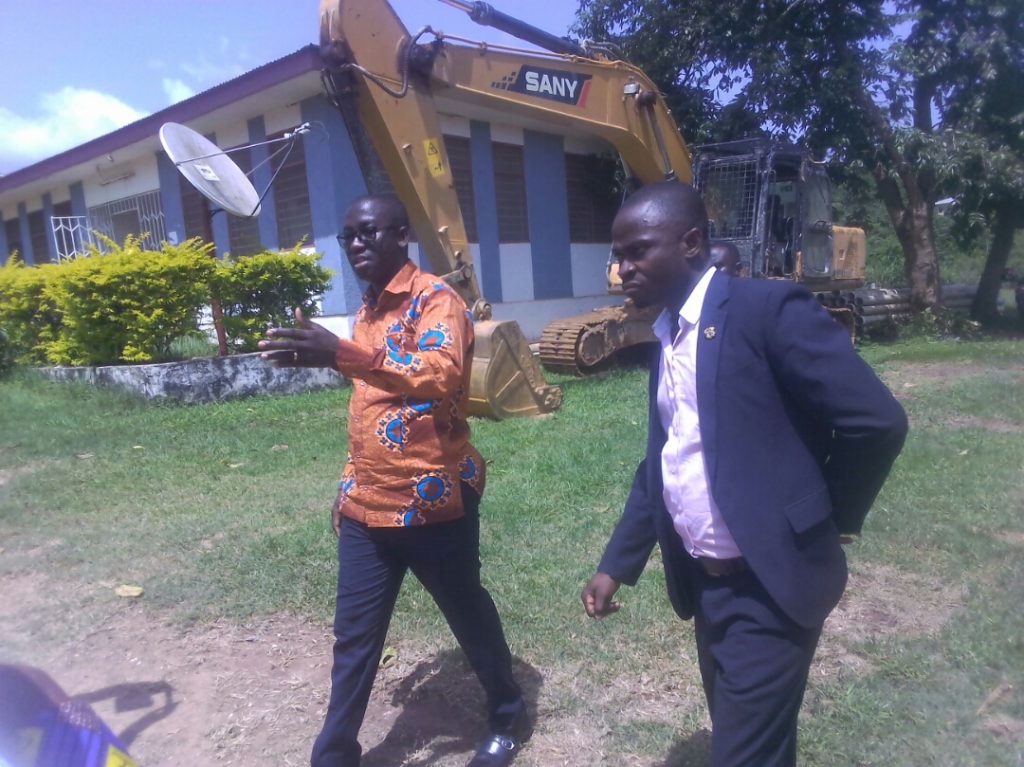 The council in May this year arrested seventeen illegal miners and convicted ten of them.
Seven of the suspects were able to pay a fine of Ghc 12,000, and the three who were unable to pay finished serving their four months sentence recently.
Chief Executive of the Amansie West District Assembly, William Asante Bediako, revealed this at a media encounter on the Assembly's efforts in the fight against illegal mining activities in the area.
"We were handed over about ten excavators. At Mpatoam and Gyenimso alone, 33 excavators were impounded. 23 of them were immobilized, meaning that we took parts from them such that they cannot be moved anymore and the ten were handed to us."
He pledged the Assembly's resolve to ensure illegal mining activities in the area are halted, although their efforts were affecting the finances of the Assembly.
Mr. Asante Bediako also assured that the Assembly will continue to support the police and the Operation Vanguard task-force in the discharge of their duties.
He said his life has been threatened by persons whose excavators were impounded, and warned he was not perturbed by such actions.
The Amansie West DCE also dispelled allegations that he was fuelling illegal mining activities in the area.
He maintained that the Assembly will continue to complement Government's efforts in ending illegal mining in the area.
–
By: Hafiz Tijani/Citifmonline.com/Ghana