The next step in Ghana's progress as a nation lies in the development of the infrastructure for high-speed or bullet trains, a renowned pioneer of fiber optic and nano-technology, Dr. Thomas Mensah has said.
Dr. Mensah, a chemical engineer, may not be widely known in his own homeland of Ghana, but he is hailed for elevating fiber optics technology from mere laboratories to the manufacturing scale in the United States.
He is a Fellow of the American Institute of Chemical Engineers and Associate Fellow and Technical Director Region II of the American Institute of Aeronautics and Astronautics.
In 2014, Dr. Mensah was inducted as a fellow of the US National Academy of Inventors as one of the only three black people out of 196 inventors worldwide.
On his first trip to Ghana "after so many years," Dr. Mensah found his way onto the Citi Breakfast Show ahead of his address at the 10th RP Baffuor Lectures at the Kwame Nkrumah University of Science and Technology, where he will be receiving an Honorary Doctorate.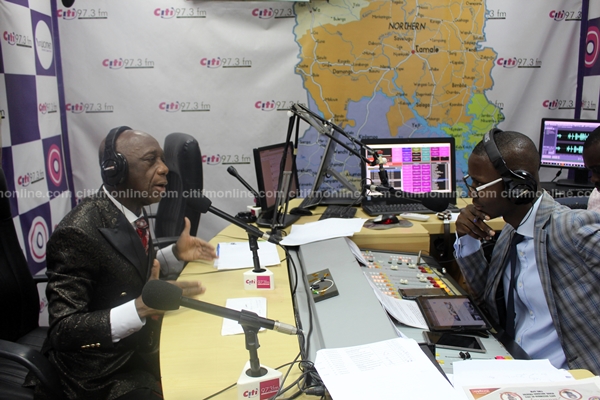 After his acclaim in the US, where he has been awarded seven US patents over six years, authored a number of books and received a number of notable honours, Dr. Mensah said it was now time for him to turn his attention to developing Ghana.
This development should begin with the bullet train, in his view.
"We have done things that have changed America, changed England and changed the world entirely so as a son of Ghana, I am here to see how we can move Ghana forward. We want Ghana to develop the bullet train. Ghana should have a bullet train that goes from Accra, Takoradi through Kumasi all the way to the border. Once you have a bullet train that can get from the south to the north in one-and-a-half hours, you are developed," Dr. Mensah said.
Leveraging natural resources
Ghana may not have the resources to fund such an endeavour outrightly but the engineer said the country can pivot of its natural resources to make the bullet train possible.
"If we can leverage three percent of our minerals to get $19 billion from them [China], there is no way we can't negotiate to have them build infrastructure that will really move the country forward and that will be a significant transformational transportation system that will be the first in West Africa."
China had 22,000 kilometres of high-speed rail as at December 2016 which accounts for two-thirds of the world's total figure.
Developing countries like India, Mexico and Saudi Arabia have high-speed trains with Dr. Mensah stressing that "all the developing countries are now trying to do this and this will move Ghana into the 21st century."
"Once you build the high-speed rail, you can manufacture other things that come out of that technology, whether it is cars, whether it is advanced systems for your hospitals or satellites. Once you get that thing, you can do a whole lot of stuff."
Dr. Mensah also asserted that this vision could be executed by 2020.
"We can have this in three years… latest 2021. When I started talking about this to President Obama, the Chinese had one high-speed rail. Now they have 40. That means they built four a year. Ghana can build a high-speed rail and have it ready in 2020."
Among other innovations, Dr, Mensah said he is pushing for an aircraft maintenance facility in Kumasi.
He stated that "our goal is to have all the aircrafts in West Africa fly to Ghana to get maintenance and I am working with Boeing [in that regard]."
$21.5 billion needed to fully revamp rail sector
Ghana's rail sector could best be described as ailing and the Ghana Railway Development Authority has noted that $21.5 billion is needed to procure new coaches, refurbish existing lines and construct additional 4,007.6 kilometers of railway lines across the country.
The railway master plan which was completed in 2013, proposes a new railway network comprising of the 4,007.6 kilometers across the country.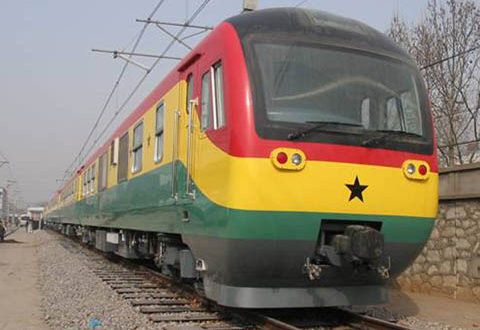 The master plan is expected to be completed in six phases, with the first phase being the rehabilitation of existing rail lines.
The second phase will deal with the extension of the central corridor, whilst the third phase will tackle the extension of the transversal links.
The fourth phase will look at extending the trans-ECOWAS line, the fifth phase will aim at extending the western line. The sixth phase is also expected to help extend the eastern line.
–
By: Delali Adogla-Bessa/citifmonline.com/Ghana