Ahead of the presentation of the budget and policy statement for 2018 on Wednesday, November 15, the Institute of Energy Security (IES), has reiterated its call for a comprehensive review of the taxes and levies on petroleum products.
According to the think tank, despite assurances that the numerous taxes imposed by the previous administration which the New Patriotic Party (NPP) had described as nuisance taxes, would be scrapped, the new government only "abolished the excise duties which was just two pesewas", and reduced the petroleum tax by a negligible percentage in the first budget.
Speaking to
Citi News,
a Senior Research Analyst at the Institute, Richard Rockson, said they expect wholesale and significant reductions in the taxes and levies when the budget is read in Parliament by Finance Minister, Ken Ofori Atta.
"In opposition, the government complained, along with us that some of these taxes and levies were extravagant and were on the high side and we're expecting that once the second budget is coming into force, government will be able to look at that," he said.
"We don't want what happened in the first one to happen again where government abolished the excise duties which was just two pesewas, and reduced the petroleum tax from 17 percent to 15 percent. We want a comprehensive review of these taxes and levies so that we give some respite to the people of Ghana."
Fuel prices went up a number of times this year before hitting an all-year high in September, with petrol selling at an average of GHc4.29 at the pumps, and diesel going for an average of GHc4.23 per litre.
Some NPP communicators have suggested that a number of taxes will be reviewed downwards, with the President of the Republic, Nana Addo Dankwa Akufo Addo, hinting over the weekend that electricity tariffs will be reviewed downwards soon.
The high electricity tariffs were a major part of the New Patriotic Party (NPP)'s campaign ahead of the 2016 elections, with many of the party's communicators claiming that electricity cost more than rent.
"I'm glad that businesses are no longer burdened by the erratic power supply that wrecked our nation in recent years. Dumsor, thank God, appears now to be the thing of an unlamented past. Another of the stars of the government, the Energy Minister, Boakye Agyarko, is to be commended for the sterling work he's been doing so far on this matter," the President said.
"Furthermore, the government is moving to set in motion the process for the review of electricity tariffs and in the budget to be read by the brilliant Minister of Finance, Ken Ofori-Atta on Wednesday, I'm sure we will hear some good news in this regard."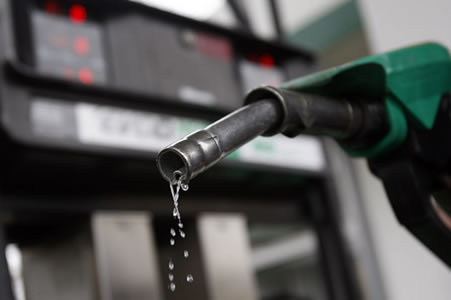 Come clean on revenue
The Institute also called on the government to publish details of revenue accrued from the taxes and levies on petroleum products and the oil find, and the expenditures made from those finances.
"We expect government to be able to come clean when it comes to the taxes and levies on the petroleum sector, especially the fuel price buildup; how much it has accrued in 2017 alone, what it has used the funds for. We expect some level of transparency in the sector. We expect government to publish revenues that we've had and we want to know what government has used our oil revenues for over the period."
–
By: Edwin Kwakofi & Sixtus Dong Ullo/citifmonline.com/Ghana