President of the Christian Service University College (CSUC) in Kumasi, Professor Sam Afrane, has debunked assertions that granting autonomy to private universities will lead to the proliferation of universities in the country.
Professor Sam Afrane also described the current mentorship system for private universities as cumbersome, indicating that it slows the growth of private institutions in terms of innovation and advancement.
He spoke to Citi News at a matriculation ceremony to admit 414 students to pursue various undergraduate and postgraduate programmes at the school.
The students comprise 263 males representing 64%, and 151 females also representing 36%.
329 representing 79%, were admitted to pursue Undergraduate programmes, and 85 of them representing 21% to pursue Postgraduate programmes.
Professor Afrane called on government to redesign the functions of the regulatory institutions such as the National Accreditation Board (NAB) and Affiliate institutions to ensure their roles do not overlap.
He indicated that the current system makes it difficult and expensive for private universities since there is duplication of functions between affiliate institutions and the Accreditation Board.
The CSUC President also appealed to Government to properly review the process of making private universities autonomous to enable institutions who qualify to charter and award their own degrees.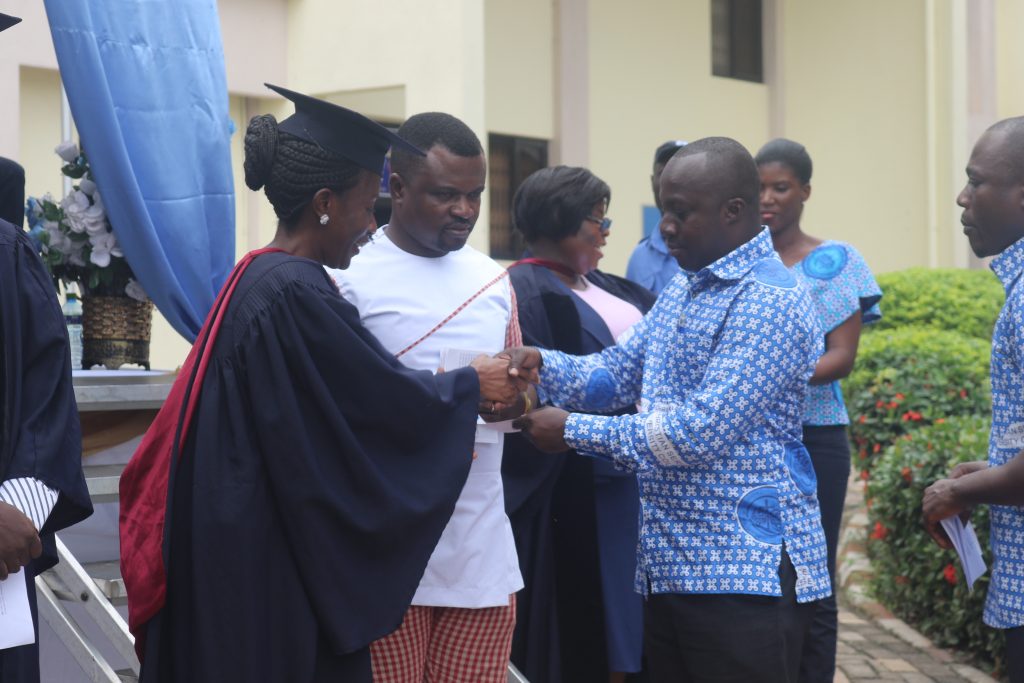 He said private universities who are given the chance to charter will still submit themselves to standards and re-assessment by the Accreditation Board and other regulatory bodies.
"Autonomy does not mean freedom forever. We will continue to work with the Accreditation Board and the Ministry of Education. The current mentorship system is so cumbersome and so long, it takes you more than one year to develop a new course. These things, I think must be done away with so that we can move forward in a manner that helps tertiary education development in our country."
He advised the matriculants to work hard and be determined since the CSUC has committed and dedicated lecturers who will help them to understand the core concepts of programmes they opted to pursue.
He said the institution will soon establish E-Learning Centers in other towns within the country to enroll students who cannot make it for the regular programmes because of their difficult work schedules and destinations.
–
By: Hafiz Tijani/Citifmonline.com/Ghana